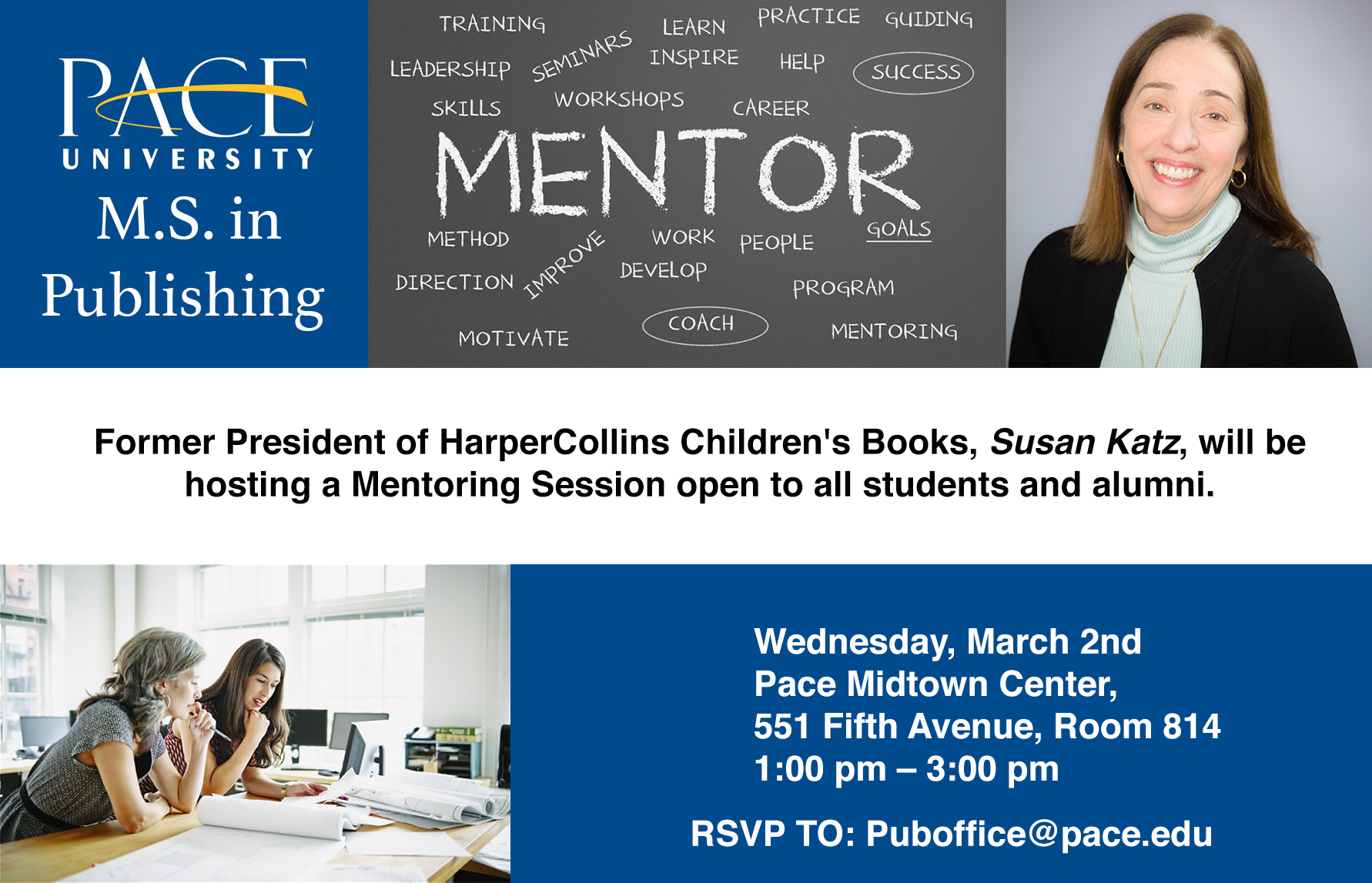 On Wednesday, March 2nd, Susan Katz (http://mspub.blogs.pace.edu/?s=susan+katz), former President of HarperCollins Children's Books and the 2015/16 David Pecker Distinguished Professor, will be hosting a mentoring session open to all students and alumni from the MS in Publishing program.
In the session Ms. Katz will share some of her stories about crafting a successful publishing career and in particular discuss the importance of mentoring, as a key to success, in the publishing industry. While Ms. Katz's has extensive experience in Children's Books, students interested in any aspect of publishing are welcome and encouraged to attend.
This is a wonderful opportunity to hear directly from one of the most successful publishing professionals in the industry and we hope to see many of you on there!
Space is limited so please RSVP early. Come prepared with questions!
Pizza and Refreshments will be provided.