Last Thursday night, April 14, 2016, students, alumni, faculty and guests gathered at 163 Williams Street for the annual Student/Alumni Appreciation Dinner to celebrate the Pace Publishing Program's 30th anniversary. Professor Sherman Raskin, the Director of the MS in Publishing program, began the event by inviting the President of Pace University, Stephen J. Friedman, to the podium. He was followed by the Dean of Dyson College of Arts & Sciences, Nira Herrmann. They both spoke about the importance of the program to the University and the remarkable work that has been done educating today's publishing professionals.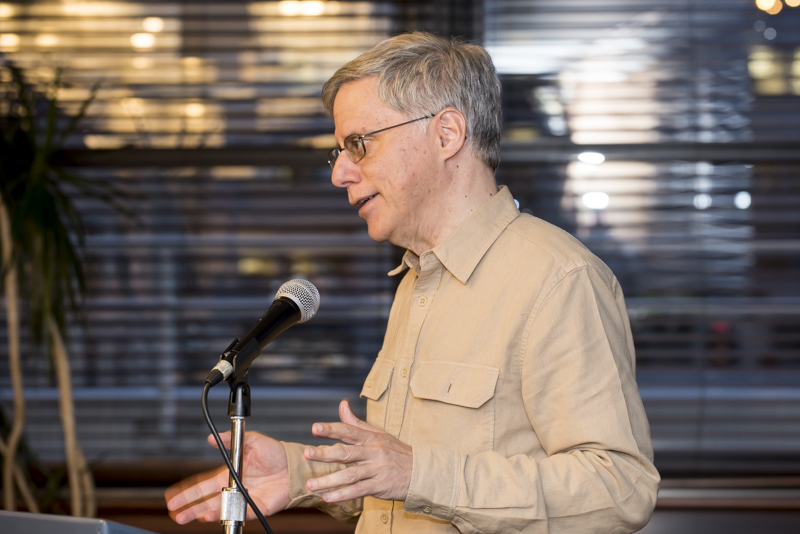 Professor Paul Levitz, former president of DC Comics, then spoke about his current course, Transmedia: The Future of Publishing. This course was first proposed by Kristin Dolan, the guest of honor, more than 25 years ago when she was a student in the publishing program.
Prof. Raskin then invited the three current graduate assistants, Jordan Forney, Angela Taldone and Mary Katherine (MK) Cornfield, to speak about their experiences as students. Each spoke about how they have benefited from their time as students in the program and about what their individual experiences as assistants has taught them.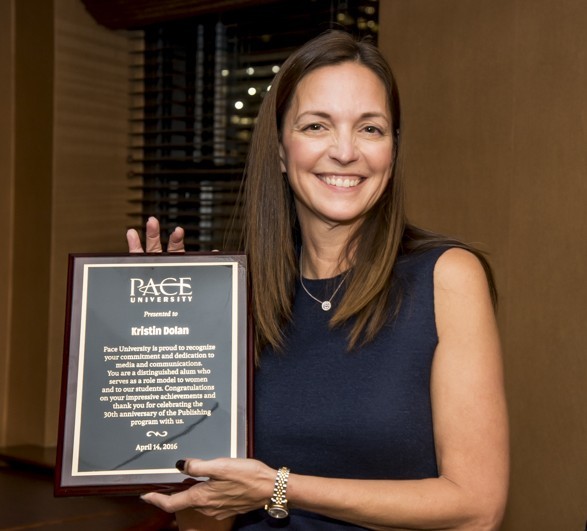 The evening's Guest of Honor, Kristin Dolan, shared some of the lessons she has learned since her time as a student in the program. Ms. Dolan was a graduate assistant in the program and graduated in 1990. Today she is currently the Chief Operating Officer at Cablevision. In this role, she leads all aspects of the company's cable and advertising sales operations, which includes responsibility for the company's Optimum line of products. Ms. Dolan joined Cablevision in 1990 and has held a variety of roles with the company including President of Optimum Services, Senior Vice President of Digital Product Management, and Vice President of Field Communications. She was promoted to COO in 2014.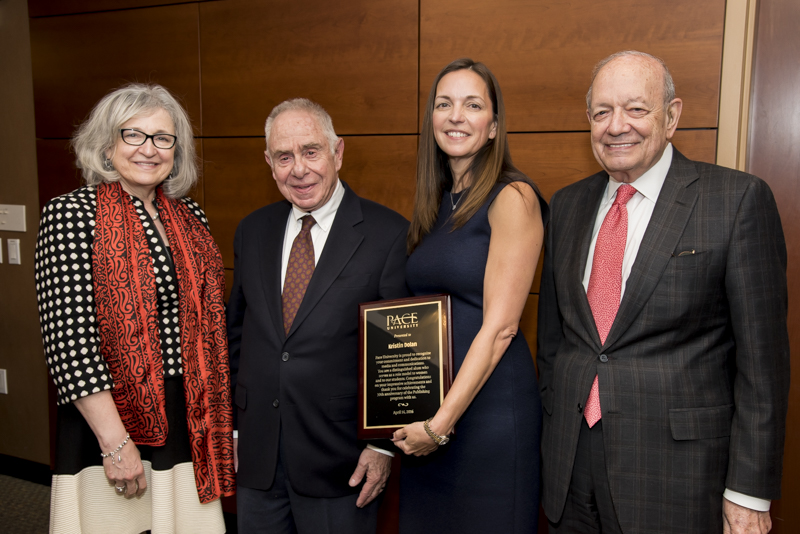 Ms. Dolan also serves as a member of Cablevision's board of directors, and is also on the board of directors at AMC Networks and The Madison Square Garden Company. Additionally, she has served on the Foundation Board for SUNY Albany and the National Board for Women in Cable & Telecommunications (WICT). Dolan was recognized by Multichannel News and WICT as a "Wonder Woman" in 2004. CableFAX The Magazine has featured Ms. Dolan in its lists of the top 100 cable executives and the top 50 most influential women in cable. She was honored by Prof. Raskin with a plaque and a copy of a book that she worked on during her time as a graduate assistant.
After the speeches and presentations students, alumni, faculty, and guests mingled and enjoyed dinner together. It was a wonderful celebration. See if you can spot yourself in any of the photos below: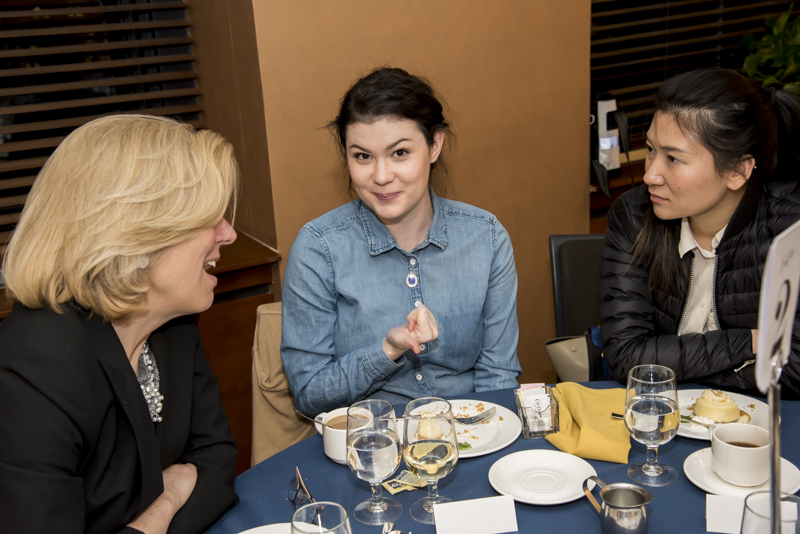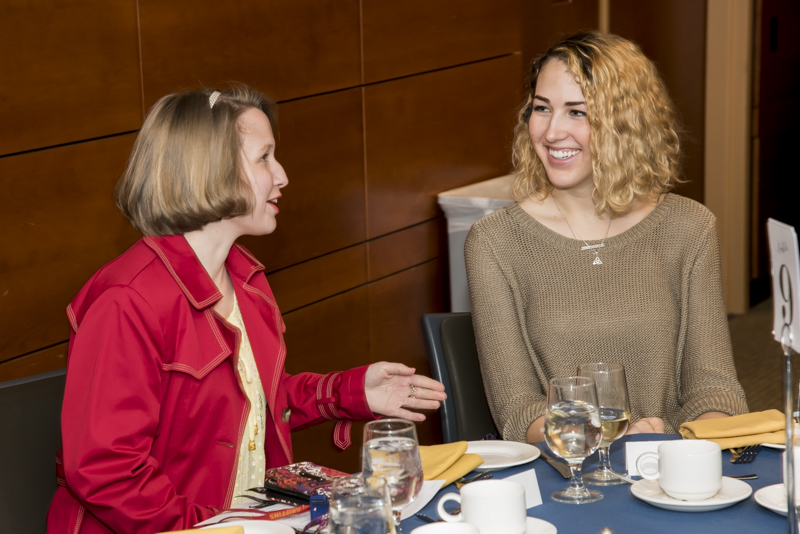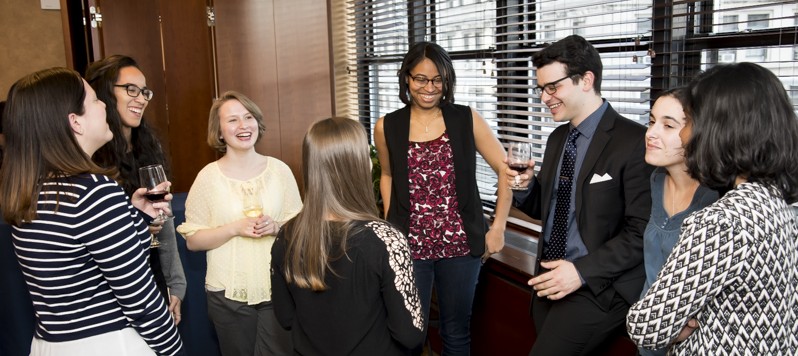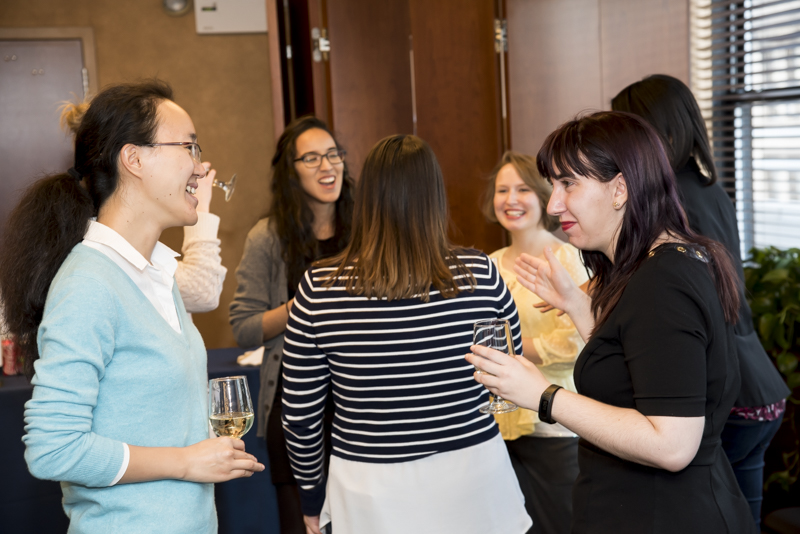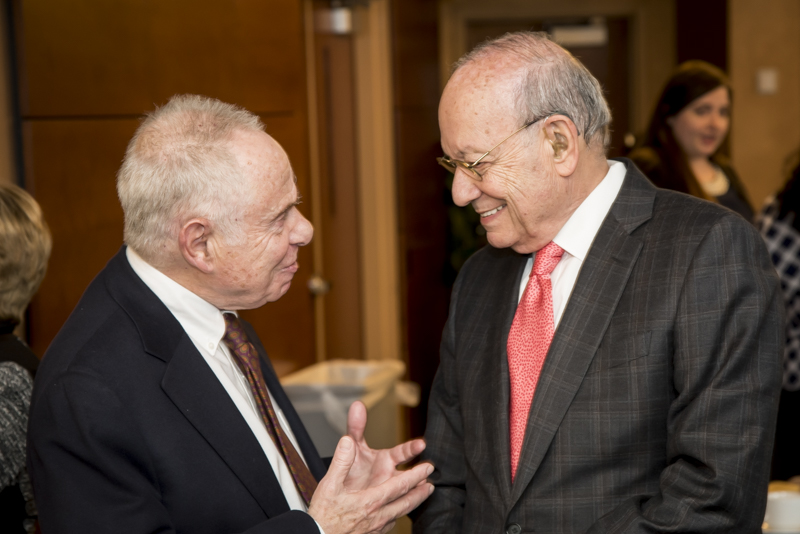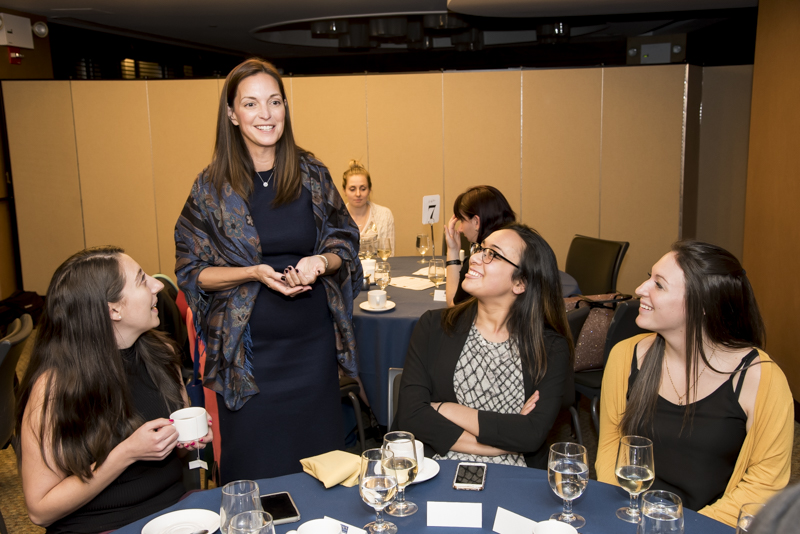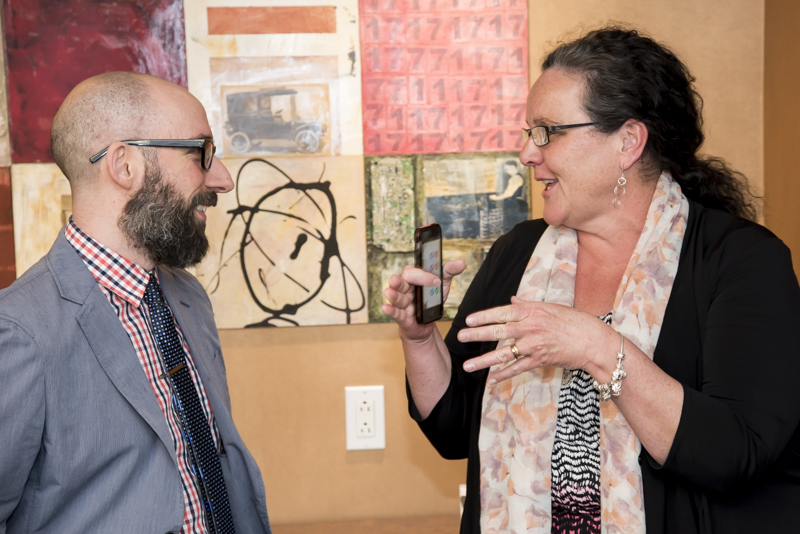 Jordan Forney is a Graduate Assistant for the M.S. in Publishing program at Pace University. She's a proud alumnus of Seton Hill University and calls the United States Virgin Islands her home. If you need her you can find her typing away in the Pace publishing computer lab.