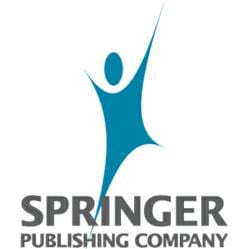 Sales Assistant, Springer Publishing Company
Springer Publishing Company is seeking an energetic, self-starter to assist the Senior Sales Director and two Sales Directors in all sales activities with trade, corporate, government, and international accounts. Great opportunity to learn about the publishing industry and to help increase sales with a rapidly growing publisher in nursing, social sciences and medicine. This position reports directly to the Senior Sales Director.
Duties and Responsibilities:
Create New Book Information sheets for all new titles.
Prepare PowerPoint presentations and sales kits for meetings with wholesalers and retailers.
Assist with monthly and quarterly sales reports.
Work with Editorial, Marketing, and Production to traffic copy and covers. Liaise with appropriate department to maintain schedule based on publication date.
Maintain master spreadsheet of each title's activity.
Coordinate book signings and author events.
Ensure conference booksellers have books for meetings and that orders are received and processed.
Research associations and organizations for lead generation.
Perform other duties as required to help the sales department achieve revenue targets.
Qualifications:
1-2 years of relevant experience in sales and/or publishing.
Bachelor's degree is required.
Excellent knowledge of Microsoft Outlook, Excel, Word and PowerPoint.
Organized, detailed oriented and able to multi-task.
Able to work independently.
Excellent communication skills, both written and verbal.
About Springer Publishing Company:
A publishing pioneer celebrating 65 years in the industry, Springer Publishing Company is known as an innovative nursing, social sciences, and medical publisher. Our books have won numerous awards, from the American Journal of Nursing Book of the Year Awards, to the ALA Choice Awards and the highly selective AAP PROSE Awards, and we offer over one hundred top quality titles annually, in addition to more than twenty journals. In all of our publishing areas, we are passionate about providing the best textbooks, professional reference and clinical books, apps, and digital products to students, instructors, and professionals.
Contact Prof. Denning (jkinneydenning@pace.edu) if interested in applying.