WEDNESDAY, AUGUST 10, 2016 AT 7:00PM
Housing Works Bookstore 
126 Crosby Street New York, NY 10012
The Literary Review hosts a reading and reception to celebrate TLR's new issue. Featured guests include the magazine's editors reading their work alongside contributors to Big Blue Whale, and will be presented by TLR World Literature Editor Jessie Vail Aufiery and TLR Associate Poetry Editor Heather D Lang.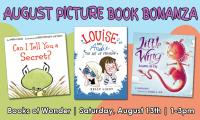 Saturday, August 13th, 1:00 PM – 3:00 PM
Books of Wonder
18 W 18th St, New York, NY 10011 Get ready for an afternoon of great picture book reads at our August Picture Book Bonanza! Don't miss these colorful new storybooks and the chance to hear all about them right from their talented creators.
ANNA KANG & CHRISTOPHER WEYANT for Can I Tell You a Secret?
KELLY LIGHT for Louise and Andie: The Art of Friendship
CALISTA BRILL for Little Wing Learns to Fl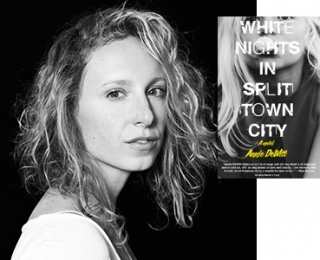 Friday August 12, 7:00PM
BookCourt
163 Court Street
Brooklyn, NY 11201 If you're looking to escape the smog and hot garbage of summer in the city, or just the (spiritual) smog and (emotional) hot garbage of adulthood, consider Annie DeWitt's debut novel your vicarious getaway. White Nights in Split Town City is set during those halcyon days of the early Nineties in a New England town so small the roads are dirt. With the stylized prose of an author who understands how one phrase can trigger an entire memory, DeWitt captures the uncertainty of those summer stretches between girlhood and teenagedom, when you're suddenly old enough to know what you want but still too young to reach out and take it. Her heroine, Jean, is incredibly observant for a twelve-year-old, barely containing her own restlessness as she resolves to seduce the local bad boy and an elderly neighbor. Tonight DeWitt joins Sam Lipsyte (Home Land, The Ask) to discuss her daring and cautionary coming-of-age story.