This week's link takes a look at how the National Book Foundation (NBF) has announced that they will be honoring  Cave Canem with Literarian Award for Outstanding Service to the American Literary Community at this year's National Book Award Ceremony.
–
Cave Canem is a non-profit center located in Brooklyn, NY that commits itself to supporting and encouraging black poets and literary writers.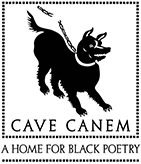 According to NBF's website, the Literarian Award is given to "an individual for outstanding service to the American literary community, whose life and work exemplify the goals of the National Book Foundation to expand the audience for literature and to enhance the cultural value of literature in America." This will be the first time this award was given to an organization and not an individual person.
The NBF is a non-profit organization that made it their mission to bring more attention and appreciation to great literary writers, poets, and works in America. The National Book Award Ceremony is something the NBF describes as being for books what the Oscars are for movies. The ceremony will be held on November 16 in New York, New York.