Thursday, January 26 at 7:00 pm
Word Bookstore
126 Franklin St
Brooklyn, NY 11222
Join in for a celebration of new books and fantastic memoir/essay/literary nonfiction writers!
Jason Diamond is the sports editor at Rollingstone.com and founder of Vol. 1 Brooklyn. His work has been published by The New York Times, BuzzFeed, Vulture, The New Republic, The Paris Review, Pitchfork, Esquire, Vice and many other outlets. He was born in Skokie, Illinois, but currently lives in Brooklyn with his wife, his two cats and his dog named Max.
Chloe Caldwell is the author of the essay collection I'll Tell You in Person (Coffee House/Emily Books, 2016), the novella, WOMEN (Short Flight/Long Drive, 2014) and the essay collection Legs Get Led Astray (Future Tense Books, 2012).  She teaches creative nonfiction writing in New York City and online, and resides in Hudson.
Morgan Jerkins is a contributing editor at Catapult and a Book of the Month judge. Her work has appeared in The New Yorker, Vogue, The New York Times, The Atlantic, ELLE, Rolling Stone, The Guardian, and BuzzFeed, among many others. She has contributed to Book Riot and Michigan Quarterly Review, and has been a Blog Editor for Side B Magazine. She is also an Assistant Agent at Fuse Literary. Her debut essay collection, This Will Be My Undoing, is forthcoming from Harper Perennial.
Danielle Henderson writes about film, television, and pop culture through the lens of race, gender, and class. She is a TV writer (HBO's Divorce, Difficult People), freelance writer, and a former editor and staff writer for Rookie.  A book based on her popular website, Feminist Ryan Gosling, was released by Running Press in August 2012; you can still buy it, and you probably should. Her memoir, The Ugly Cry, will be published by Simon & Schuster in 2018.
Kat Kinsman is the senior food and drinks editor at Time Inc.'s Extra Crispy, former editor at large and editor in chief of Tasting Table, founding editor of CNN's Eatocracy and former editor and writer for CNN Living. She's a frequent public speaker and on-air commentator on the topics of food, drinks and mental health, and started the website chefswithissues.com to provide resources for restaurant workers in crisis. She lives in Brooklyn, NY, with her husband and various animals.
RSVP is encouraged but not required.  Seats and standing room are available on a first-come, first-serve basis.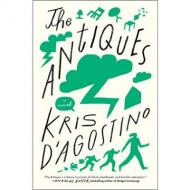 Friday, January 27, 6 pm
Mid-Manhattan Library
455 Fifth Avenue
New York, NY, 10016
Kris D'Agostino, author of The Antiques (Scribner, 2017), discusses his new novel with writer Stefan Merrill Block.
Mid-Sentence features writers in conversation on the state of literature today.
Admission is free on a first-come, first-serve basis.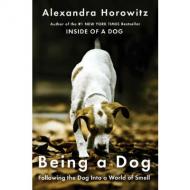 Tuesday, January 31 at 6:30 pm
Mid-Manhattan Library
455 Fifth Avenue
New York, NY, 10016
This illustrated lecture explains how dogs perceive the world through their most spectacular organ—the nose—and how we humans can put our under-used sense of smell to work in surprising ways.
With Alexandra Horowitz, author of the bestselling "Inside of a Dog: What Dogs See, Smell, and Know" and "On Looking: A Walker's Guide to the Art of Observation."
Admission is free on a first-come, first-serve basis.
Wednesday Feb 01 at 7:00 pm – 9:00 pm
POWERHOUSE 
28 Adams St.
Brooklyn , NY 11201
In this dazzling debut novel about love and betrayal, a young couple moves to New York City in search of success–only to learn that the lives they dream of may come with dangerous strings attached.
Admission is free. RSVP appreciated: RSVP@powerHouseArena.com