New York, NY
HarperCollins Publishers is the second largest consumer book publisher in the world, with operations in 18 countries. With nearly two hundred years of history and more than 120 branded imprints around the world, HarperCollins publishes approximately 10,000 new books every year in 17 languages, and has a print and digital catalog of more than 200,000 titles. Writing across dozens of genres, HarperCollins authors include winners of the Nobel Prize, the Pulitzer Prize, the National Book Award, the Newbery and Caldecott Medals and the Man Booker Prize.
Minimum Requirements:
• BFA College degree or equivalent work experience in Graphic Design, Typography, and/or Illustration preferred
• Minimum 3 years of design experience required
• Experience in publishing and a passion for children's books preferred
• Detailed oriented with excellent organizational skills
• Excellent written and verbal communication skills
• Ability to multitask, prioritize and work under pressure
• Knowledge of Adobe Creative Suite software, with strong emphasis in InDesign, Photoshop and Illustrator required
• Pre-press experience preferred
• Solid understanding of production process, color correction of proofs, and timely routing of materials
• Ability to work effectively in a team environment
Responsibilities Include:
• Organize, design, and manage several projects per season with guidance from Art Director and Associate Art Director.
• Work creatively and collaboratively with all members of the team on the development of the project from concept to finish.
• Keep projects on a timely schedule, keep Art Director informed of project status daily, and keep production status reports updated.
• Prepare jacket, cover, and interior mechanicals for the printer.
• Archive all projects in DAM.
• Color correct with production and editorial teams.
• Provide design support to Art Director and Associate Art Director.
• Provide general assistance to team on special projects.
• Trend spot: Stay on top of design trends in children's books, children's illustration, and related media.
• Return artwork and dead matter.
If you are interested in applying, please submit cover letter, resume and link to an online portfolio through their website.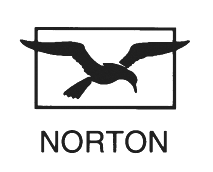 New York, NY
Seeking Full-Time Editorial Assistant, Music 
W.W. Norton & Company is the oldest and largest publishing house owned wholly by its employees. W.W. Norton & Company strives to carry out the imperative of its founder to "publish books not for a single season, but for the years in the areas of fiction, nonfiction, and poetry."
Minimum Requirements:
• Bachelor's degree.
• Employment eligibility to work with W.W. Norton & Company in the US is required.
• Must be able to work full business hours from our New York City office.
• Excellent organizational, verbal and written communications skills. Strength with MS Excel a must.
• Must be able to anticipate needs and deliver timely, relevant solutions and actions.
• Must be able to develop rapport and relationships with all levels of employees. Must be seen as knowledgeable and capable of handling sensitive, critical information.
• Must be proactive, flexible, and adaptive in a rapidly changing environment and adjust with a "can-do" attitude.
• Must be self-directed and independent.
• Must have good time management skills, be organized, and be capable of multi-tasking across departments, activities, and projects.
• Must be detail-oriented, making sure that all aspects of their daily activities are handled with accuracy and minimal mistakes.
• A passion for publishing and the ambition to succeed in the field is strongly preferred.
• A background and interest in music, including the ability to read music notation, is strongly preferred but not required.
• Mastery of email and calendar management tools, specifically Outlook.
• Word, PowerPoint, and Excel.
Responsibilities Include:
• Management of manuscripts in all stages of production – Sending manuscript to be reviewed by college instructors. Preparing manuscript for copyediting and production. Checking art manuscript and creating photo logs for manuscript.
• Project Management – Maintain schedules and deadlines as set by editorial managers. Creating and editing Excel and Word documents to support projects and/or office responsibilities. Maintaining records to editorial standards.
• Professional customer and author relationship management – Professionally interacting with authors, college faculty, marketing, and sales staff to relay messages, follow-up on requests/information and in general, anticipating when to proactively act on messages (including relaying messages with a sense of urgency).
• Document management – Emailing, scanning, faxing, copying, and printing. Organizing and maintaining files.
• Data Management – Extracting data from internal web based information portals. Aggregating data from various sources. Information gathering and following up.
If you are interested in applying, Please send a copy of your resume and cover letter to: recruiting@wwnorton.com.
Los Angeles, CA
Seeking Full-Time Associate Editor, THR.com
The Hollywood Reporter is a multi-platform American digital and print magazine founded in 1930 and focusing on the Hollywood motion picture, television, and entertainment industries, as well as Hollywood's intersection with fashion, finance, law, technology, lifestyle, and politics.
Minimum Requirements:
•    Minimum 2 years' of experience as a writer or editor at a magazine, newspaper or digital news site.
•    Ability to identify stories that are driving the conversation in the entertainment industry.
•    A fast and accurate writer with an understanding of how news breaks online and how to advance stories with a phone call or email.
•    Familiar with Chartbeat and Google Analytics, with an eye toward making decisions factoring in reader engagement.
•    Ability to prioritize hourly breaking news writing with multiple daily editing assignments.
•    Understands SEO and similar content production best practices
•    Bachelor's degree in journalism, English or related field
•    Excellent communication skills both written and oral
•    Team player with positive, proactive, problem solving attitude
•    Ability to work evenings and weekends
Responsibilities Include:
• Report multiple articles daily on tight deadlines as well as edit and publish stories from beat writers, correspondents, freelancers and wire service providers.
• First in line for identifying, advancing and writing breaking stories as they arrive as well as aggregating from other authoritative sources.
• Work with multiple section editors to prioritize writing and editing assignments.
• Curate the homepage for THR.com, coordinate with social media editors on promotion of stories on multiple platforms and web produces stories from the print magazine.
If you are interested in applying, click here.