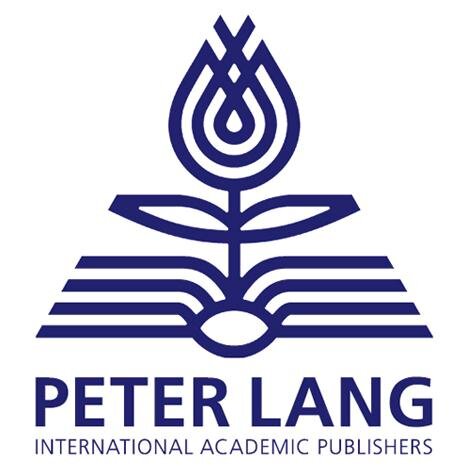 New York, NY
Seeking Full-Time Editorial Assistant
Founded in 1982, Peter Lang Publishing/USA is the North American division of the Peter Lang International Academic Publishing Group. The company, headquartered in downtown Manhattan, specializes in the publication of advanced textbooks in education, media & communication, and Black studies for classroom use, as well as monographs in the humanities and social sciences.
All books published by the New York office are peer-reviewed scholarly texts marketed to libraries worldwide through book reviews, new book bulletins, and conference displays. The New York office also promotes its textbook list to professors for classroom adoptions using email, direct mail, and a variety of other promotional tools. We produce a multidisciplinary catalog twice a year featuring the latest education, media & communication, and Black studies books for classroom use. Our books are available through Peter Lang and most major library wholesalers.
Minimum Requirements:
• Bachelor's degree
• Exceptional communication skills
• Outstanding organizational and interpersonal skills
• Proficiency in all Microsoft Office applications and Windows OS
• Ability to prioritize, meet deadlines, and work both independently and in a small team environment
• Keen attention to detail, including proofreading skills
• Punctual, reliable, resourceful, and proactive
• Previous experience with academic publishing preferred
• Experience with Klopotek
• Love of books
• Delightful personality
Responsibilities Include:
• Manage editorial processes, including peer review for new proposals
• Prepare final manuscripts for handover to production, ensuring accepted projects comply with editorial, production, and legal requirements
• Process manuscripts with Library of Congress, Copyright Office, and CIP
• Monitor and update internal databases and maintain internal files
• Liaise with authors and colleagues in sales, marketing, production, design, and editorial
• Process and archive documents, including legal agreements
• Perform market research as directed by acquiring editor
• Provide general administrative assistance
If you are interested in applying for this position, please send your cover letter and resume to Sarah Bode at sarah.bode@plang.com.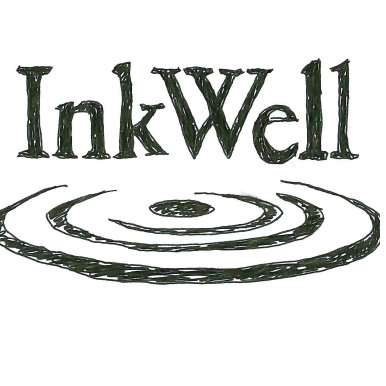 New York, NY
Seeking Literary Agency Summer Intern
Inkwell Management was formed in 2004 through the merger of Arthur Pine Associates, Inc., Carlisle & Company and Witherspoon Associates. The partnership has a combined 65 years of experience representing best-selling authors worldwide. InkWell works closely with its clients and their publishers to develop effective promotional campaigns, garnering maximum attention and respect within the industry and with the reading public. InkWell is active in intellectual property licensing, brand name development, and building strong alliances with television networks, movie studios, independent producers, and marketing and advertising companies.
Minimum Requirements:
• Should be articulate with a high level of interest in the publishing field.
• Strong written and verbal communication skills are necessary
Responsibilities Include:
• Assist with the reading and evaluation of queries and manuscripts
• Help with general administrative tasks which are designed to better understand the workings of a literary agency
The internship is unpaid. Please email cover letter and resume in the body of the email (no attachments) to: hiring@inkwellmanagement.com. Type in subject line: Summer 2017 Internship. No phone calls.

New York, NY
Seeking Full-Time Production Associate
Hachette Book Group (HBG) is a leading US trade publisher and a division of the third largest trade and educational book publisher in the world, Hachette Livre. A global publishing company based in France, Hachette Livre is a subsidiary of the French media company, Lagardère. HBG is headquartered in New York, with offices in Boston, MA; Lebanon, IN; Nashville, TN; Boulder, CO; Philadelphia, PA; and Berkeley, CA. HBG also owns Hachette Book Group Canada, Inc., a marketing and publicity company based in Toronto, ON.
Minimum Requirements:
• College degree
• 1-2 years experience in manufacturing
• Highly organized, detail oriented, creative, flexible, and able to prioritize
• Thorough, accurate, and articulate verbal and written communication skills
• Can collaborate well with a diverse team of internal and external stakeholders
• Not intimidated by technological advances and new systems. Can utilize technology where appropriate to improve workflow
• Elementary color assessment skills with the ability to provide basic instruction and color correction directives
• Proficiency in Excel, basic math, calculating, analyzing and organizing data
• Comfortable in both PC and Mac platforms. Adobe Creative Suite skills a plus
• Experience with Digital Asset Management systems
• Seeks continuous improvement and innovative solutions
• Maintains grace under pressure in a high-energy, fast-paced environment
Responsibilities Include:
• Effectively and efficiently coordinates all phases of book production and manufacturing from composition, prepress, printing and binding through final delivery
• Work closely with all vendors to manager supplier performance and ensure schedule, quality and budget requirements are met
• Monitors production schedules through coordination with outside vendors as well as all relevant in-house departments to ensure on-time delivery
• Traffics and color correct proofs and attend press checks, if necessary, with supervision
• Prepare and update budgets and cost estimates both seasonally and on a title-by-title basis
• Creates ebooks (in varying formats) in-house and through vendors as needed
• Attends and participates in regular production meetings
• Analyzes production specifications in order to propose cost-saving measures
• Communicates alternative specifications to editorial and design departments
• Works under minimal supervision, keeping Manager and imprint informed of any service disruption or vendor quality issues
• Communicates such issues to the vendor in collaboration with Manager
• Prepares cost estimates, purchase orders and shipping instructions from HBG's title management system
• Maintains accurate specification and scheduling information in company databases
• Performs other duties as assigned
If you are interested in this position, apply through the website.
New York, NY
Seeking Part-Time Digital Production Intern
Sirius XM Holdings Inc. is the largest radio company measured by revenue and has more than 30.6 million subscribers. SiriusXM creates and offers commercial-free music; premier sports and live events; news and comedy; exclusive talk and entertainment; and a wide variety of Latin commercial-free music, sports, and talk programming. SiriusXM is available in vehicles from every major car company in the U.S. and smartphones and other connected devices, as well as online at siriusxm.com.
Minimum Requirements:
• You must be 18 years of age or older.
• Student must be enrolled in a U.S. based college, university or trade school
Responsibilities Include:
• Serve as the primary coordinator and communicator for several digital projects
• Collaborate with multiple project teams across marketing, creative and IT teams
• The focus of this role is to research, identify and execute solutions to improve our website experiences to acquire and engage our customers
• Projects will include exercises in reviewing the interpreting data, competitor analysis, presenting findings to digital business, including digital analytics, acquisition marketing (SEO, social), optimizing customer experiences and conversions and content publishing.
If you are interested in applying, click here and find the link to apply.

New York, NY
Seeking Full-Time Literary Agency Assistant
Established in 1928, McIntosh & Otis (M&O), Inc. is a full-service literary agency located in New York. M&O represents a broad range of adult and children's fiction and non-fiction, including many bestsellers, literary icons, Pulitzer Prize and National Book Award winners. In addition to representing the subsidiary rights for its own clients, M&O also represents the sale of subsidiary rights for Louisiana State University Press. M&O is committed to working with writers to develop their careers. Our agents are able to provide detailed and substantive guidance to our clients throughout the publication process.
Minimum Requirements:
• Applicants should have a B.A.
• Strong written and verbal communication skills and a high level of interest in the publishing field
• Ability to work independently and on multiple tasks simultaneously in an organized manner
• Knowledge of rights or contracts and strong editorial skills are desirable
• Previous office experience is required, with a minimum of 1 year
• Experience in publishing handling similar tasks strongly preferred
Responsibilities Include:
• Reading and evaluating manuscripts
• Providing readers' reports and synopses
• Managing submissions and correspondence
• General administrative duties
If you are interested in this position, please send a resume and cover letter to info@mcintoshandotis.com attn: Alecia Douglas.