Four Way Books Seminar: Seamus Heaney's The Spirit Level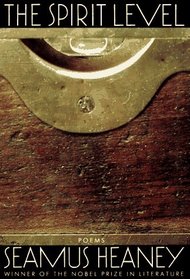 When: October 15, 2017 @ 1pm – 4pm
Where: Puffy's Tavern, 81 Hudson St, New York, NY 10013
Cost: $95
We usually think about the college student's budget when posting events, but this one is worth attending if you have some extra spending money for an afternoon of poetry and good conversation.
Four Way Books is hosting a seminar on Seamus Heaney's The Spirit Level (it is recommended that you read the book before attending the event). Heaney was regarded as one of the world's best poets when he passed away in 2013. He was the author of twelve individual poetry collections, as well as selected volumes, translations, plays, and four collections of prose. In this seminar, attendees "will look closely at the artfulness of individual poems." The event "will not be a lecture on one of Heaney's signature books, but an interactive conversation about the work and what it can teach us about the art of poetry."
For more information and to purchase tickets, click here.
The Center for the Study of Women and Society and Women Writing Women's Lives present: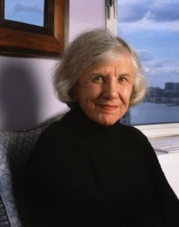 When: October 16, 2017 @ 4:00 p.m. – 5:30 pm
Where: Room 9204/9205, The Graduate Center, CUNY, 365 Fifth Ave. (at 34th St.)
Cost: Free, Open to the Public
Deirdre Bair was a newly minted PhD who thought she would write a critical study of Samuel Beckett. One thing led to another, and she – who had never read a biography – suddenly found herself writing one. Her talk will describe the privilege (and the trials and tribulations) of working with two living subjects. It will include her coming-of-age as a scholar and feminist, and why now is the right time to tell these stories.
Bair is the critically acclaimed author of award winning biographies: Samuel Beckett, Simone de Beauvoir, Anais Nin, C. G. Jung, Saul Steinberg and Al Capone. She is also the author of the cultural study Calling it Quits: Late-Life Divorce and Starting Over. Her innumerable, prestigious prizes include the National Book Award for Samuel Beckett. Bair also serves on Pace University's M.S. in Publishing Advisory Board.
For more information, see the Women's Studies website: http://www.gc.cuny.edu/womencenter/
LMHQ Women's Breakfast
When: October 19, 2017 @ 8:30am to 10:30am
Where: LMHQ, 150 Broadway, 20th Floor, New York, NY 10038
Cost: Free
If you want to make connections and learn how to network in the publishing business, both as an editor and writer, then you should defintely consider going to LMHQ Women's Breakfast. Kelly Hoey, author of Build Your Dream Network: Forging Powerful Relationships in a Hyper-Connected World, will be in attendance and share her experience on how she wrote and book and got published. She will talk about "why aspiring authors need to think strategically and entrepreneurially before they even put pen to paper."
Hoey started her career as a corporate attorney. By actively networking, she has gone on to have leadership roles in legal management, a leading global business networking group, and the startup community. As an influencer, Hoey works with inclusive companies such as Comcast and Capital One. She writes for publications such as Inc.com and Fast Company, and is the Chief Tech Ambassador for the YWCA of New York City's Girls Geek Club.
For more information, click here.