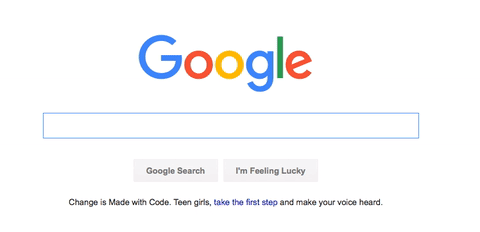 As I'm sure most of you know, October is National Book Month – a blissful, 31-day period dedicated to America's favorite pastime (#sorrynotsorry, baseball fans). Since 2003, the National Book Foundation has spent the greater part of October hyping its finalists for the National Book Award, one of the highest honors awarded in American literature.
This year, 1,529 books were submitted by publishers for consideration: 394 in Fiction, 553 in Nonfiction, 337 in Young People's Literature, and 245 in Poetry. On October 4, a panel of experts chose five finalists in each of the the prize's four categories: fiction, nonfiction, young people, and poetry. Fifteen out of the 20 finalists this year are women (which is a fun coincidence, considering today's post falls on the international #DayoftheGirl).
Fiction

Elliot Ackerman: "Dark at the Crossing"
Lisa Ko: "The Leavers"
Min Jin Lee: "Pachinko"
Carmen Maria Machado: "Her Body and Other Parties: Stories"
Jesmyn Ward: "Sing, Unburied, Sing"
Nonfiction

Erica Armstrong Dunbar: "Never Caught: The Washingtons' Relentless Pursuit of Their Runaway Slave, Ona Judge"
Frances FitzGerald: "The Evangelicals: The Struggle to Shape America"
Masha Gessen: "The Future Is History: How Totalitarianism Reclaimed Russia"
David Grann: "Killers of the Flower Moon: The Osage Murders and the Birth of the FBI"
Nancy MacLean: "Democracy in Chains: The Deep History of the Radical Right's Stealth Plan for America"
Young People

Elana K. Arnold: "What Girls Are Made Of"
Robin Benway: "Far from the Tree"
Erika L. Sánchez: "I Am Not Your Perfect Mexican Daughter"
Rita Williams-Garcia: "Clayton Byrd Goes Underground"
Ibi Zoboi: "American Street"
Poetry

Frank Bidart: "Half-light: Collected Poems 1965-2016"
Leslie Harrison: "The Book of Endings"
Layli Long Soldier: "WHEREAS"
Shane McCrae: "In the Language of My Captor"
Danez Smith: "Don't Call Us Dead: Poems"
The National Book Awards were established in 1936 by the American Booksellers Association, a nonprofit trade organization that helps "independently owned bookstores grow and succeed." In 1988, the National Book Foundation was established to help administer the awards. The foundation's mission is to "celebrate the best of American literature, to expand its audience, and to enhance the cultural value of good writing in America."
The 68th National Book Awards Ceremony and benefit dinner will take place at Cipriani Wall Street on November 15.
*Book cover compilations courtesy of CBS News.