Macmillan Education: Sales Associate (Palgrave Higher Education)
Location: New York, NY
Position: Full-time
Experience: 1–3 years
Macmillan Education provides world class content in the most relevant, engaging, and flexible formats to support students, teachers, and institutions through a lifetime of learning. Macmillan Education produces content for English Language Teaching (ELT) and for school curricula around the world while Palgrave Higher Education develops and distributes textbooks, ebooks, and interactive e-learning resources for university-level students.
The Sales Associate will be responsible for developing strong customer relationships and maximizing sales opportunities for Palgrave HE throughout North America. Key account maintanence includes retail, wholesale, and special sales channels. During peak season, this will involve some local or remote campus calling with college instructors to advance course adoptions of our textbooks.
Responsibilities:
Help plan and execute strategic and creative sales campaigns under the direction of sales management
Communicate regularly with selected key accounts to announce new publications and promote relevant lists to maximize sales and profitability
Expand our network of independent booksellers and curate title selections for presentation and sell-in
Follow-up with adoption-leads, communicating with course instructors to understand their teaching needs and offer product recommendations
Respond to daily queries and requests from customers and academics pertaining to our titles
Generate and deliver regular sales reports to management
Attend trade shows, academic conferences, and sales meetings as needed
Requirements:
Undergraduate degree with 1–3 years of experience in book publishing sales or experience with a retail/wholesale book supplier
Must be self-motivated and enthusiastic
Superb time management abilities
Excellent presentation skills
Ability to work well independently and with a team
Working knowledge of Microsoft Office, especially MS Excel
Familiarity with CRM systems and SAP is a plus
For more information and to apply, click here. If you have any questions regarding this position, please contact Aleah Gorbein.
A. N. Publishing: Society Writer (Intern)
Location: New York, NY
Position: Internship, 6 months
Experience: Entry-level
A. N. Publishing is the creator of quality content for influential contemporary audiences with a mission to inspire and enable readers to improve the quality of their lives. Through their digital lifestyle media brands Man Of The Hour, Modern Treatise, and Sommet Dame, they attract the well-educated, millennial generation of consumers who are seeking luxury and status. As the first digital media platform to target the upwardly mobile millennial consumer, A. N. Publishing delivers content ranging from career, culture, entertainment, health, politics, style, and technology, and covers every aspect of audiences' lives.
The Society Writer Intern will cover all social and cultural content that identifies with and topically relates to Modern Treatise's vision/targeted demographic. Modern Treatise "is the trusted source for culture, current affairs, entrepreneurship, inspiration, and success for millennials."
Responsibilities:
Write a weekly column covering domestic and international social topics
Write a bi-weekly column focused on pop culture topics
Write a monthly literary column
For more information and to apply, click here.
Simon & Schuster: Assistant Publishing Manager, Gallery Books
Location: New York, NY
Position: Full-time
Experience: Previous Book Publishing Experience
Simon & Schuster
, part of
CBS Corporation
, is a global leader in the field of general interest publishing dedicated to providing the best in fiction and nonfiction for consumers of all ages across printed, electronic, and audio formats. Its divisions include Simon & Schuster Adult Publishing, Simon & Schuster Children's Publishing, Simon & Schuster Audio, and Simon & Schuster Digital, along with international companies in Australia, Canada, India, and the UK.
S&S is currently looking for an Assistant Publishing Manager to help with
Gallery Books
, along with several other units.
Responsibilities:
Provide support to the Associate Publisher with inquiries and meetings
Coordinate all aspects of the publishing schedule for Gallery, Scout Press, Pocket, Pocket Star, and North Star Way:

Receive input from editors and oversee the scheduling of all acquisitions
Track and communicate to Editorial the seasonal feed dates and ensure that the targeted due dates are reached with fully populated and accurate data
Provide and input comparison title information for internal use

Oversee galley distribution
Proofread tip sheets as well as seasonal and monthly promotional materials
Support the coordination and communication of ebook promotional plans
Assist in coordinating publishing efforts with our hardcover partners
Work closely with the Art department to ensure that all covers are made available to Sales in time for solicitation
Provide day-to-day supervision and guidance to the Publishing Assistant in the coordination of meetings, materials, etc.
For more information and to apply, click here.
Bloomsbury Publishing: Children's Marketing and Sales Assistant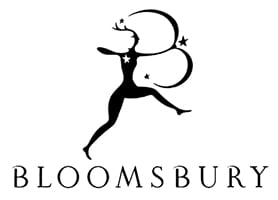 Location: New York, NY
Position: Full-time
Experience: Entry-level
Bloomsbury Publishing is a leading independent publishing house established in 1986. It has companies in London, New York, Sydney, and New Delhi. Its four divisions include Bloomsbury Academic and Professional, Bloomsbury Information, Bloomsbury Adult Publishing, and Bloomsbury Children's Publishing.
Bloomsbury is currently seeking a Marketing and Sales Assistant to support its Children's Marketing Department. In this role, you will cross over all areas of marketing: trade, consumer, library and education, digital/social media and more, as well as the area of children's subsidiary rights. This role is a great opportunity for a candidate who is organized, creative, and self-motivated to learn about all aspects of book marketing and rights.
Responsibilities:
Marketing:
Play a supporting role in our social media outreach: execute plans, post, and run giveaways
Coordinate website features: choose titles, write copy, and work with design team
Coordinate mailings: write accompanying letters
Create and/or write copy for marketing materials such as sellsheets, flyers, postcards, bookmarks, etc.
Manage School & Library awards submissions and tracking
Maintain a detailed record of awards lists results
Research and update important committee and contact information with Publicity Assistant
Assist Marketing Manager with preparation for School & Library conferences
Assist with general marketing department administrative tasks, such as Netgalley and sending out requested review copies
Work collaboratively with global marketing team to share ideas and plans
Rights/Sales:
Prep and coordinate sales material for biannual Scholastic Book Clubs Fairs, Meetings, and Junior Library Guild presentations
Work with accounts to supply necessary materials for production (final files and manuscripts)
Coordinate submissions and tracking for Audible Books
Manage permissions requests and negotiations
Manage all administrative aspects of rights: contracts, invoicing, record-keeping systems
Requirements:
Bachelor's degree in a related field
Organized and detail-oriented
Proficient in Writing and Communications
Proficient with Outlook, Word, and Excel
Familiar with Twitter, Facebook, Tumblr, and other social media outlets
For more information and to apply, click here.