Ulysses celebrates its 100th birthday this month. Initially serialized by the magazine The Little Review in March 1918 – one of the "chief periodicals in the English-speaking world for publishing experimental writing," Ulysses
was only presented in book form in 1922, when the American bookseller Sylvia Beach decided to publish it privately. (Sylvia Beach published her autobiography, Ulysses in Paris, in 1956. In it, she described the writer as being "so simple and unassuming that, instead of being overcome in the presence of the writer who was undoubtedly the greatest of his time, I felt quite at ease with him. It was always that way. Ever conscious though I was of his genius, I knew no one so easy to talk with.")
Ulysses is still a contentious little thing – Virginia Woolf called it "an illiterate, underbred book," and Paulo Coelho thought Ulysses "a twit." The American literary critic Harold Bloom, however, felt Ulysses had "enough verbal splendor to furnish a legion of novels," and T.S. Eliot praised the work in "making the modern world possible for art." Today, Ulysses makes Penguin Random Houses's prestigious Everyman's Library Contemporary Classics Series, but it simultaneously exists on Buzzfeed's "The 25 Most Challenging Books You Will Ever Read." The Guardian recently asked if Ulysses was the hardest novel to finish, ever. (Spoiler alert: the author felt the book was holding her hostage at page 46 – and not in a good way.)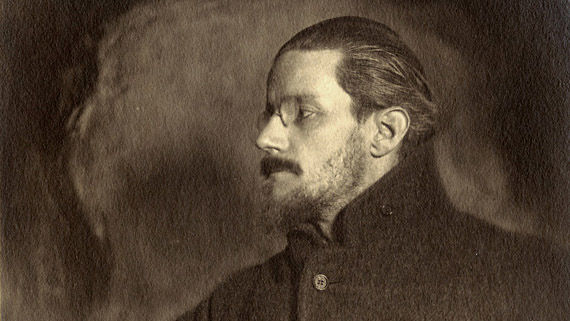 Feel you're up for the challenge? Here's a (somewhat benign) taste of one of the meatiest books on the market:
"If Socrates leaves his house today he will find the sage seated on his doorstep. If Judas go forth tonight it is to Judas his steps will tend.' Every life is many days, day after day. We walk through ourselves, meeting robbers, ghosts, giants, old men, young men, wives, widows, brothers-in-law. But always meeting ourselves." – James Joyce, Ulysses
Let the people speak
LitHub just released "The 50 Best One-Star Amazon Reviews of James Joyce's Ulysses." Here are my favorites:
Danny: "When people gloat about finishing it, you know it's bad."

Amazon Customer: "This is the worst author of his time and we still have to read him in school. This is why our country is drowning in a pit of stupidity."

Andrea Rouda: "It will make a great doorstop."

Putrid: "Most think it is a masterpiece, but it's really a monster. Drivel from the pen of a dullard."

A customer: "There is nothing intellectually challenging about this book. Instead, it is a cruel insult to the intelligence of any thinking person who tries to read it."
The arguments for and against the book are many. Whether you find the work incredible, incoherent, or a little bit of both, the conversation surrounding Ulysses has always been…passionate. Ulysses was technically banned between 1921 and 1933 after committees in the United States like the New York Society for the Suppression of Vice successfully labeled it "pornographic." In the pivotal 1933 obscenity case United States v. One Book Called Ulysses, however, the ban on the book was lifted, and the judge justified his decision with these words: "My considered opinion, after long reflection, is that whilst in many places the effect of Ulysses on the reader undoubtedly is somewhat emetic, nowhere does it tend to be an aphrodisiac. Ulysses may, therefore, be admitted into the United States."
For more on James Joyce, you can read his bio here. And, because I love TedEd, here's Sam Slote's argument as to why you should read Ulysses.