Blog
Magazine and Digital Internships
Penguin Random House | Marketing Assistant Location: New York, NY Position: Full-time Experience: Entry-level Penguin Random House is one of the Big 5 publishers and the leading publisher in adult and children's publishing in North America, the United Kingdom, and many other regions around the world. It is "committed to quality, excellence in execution, and innovation throughout the […]
Welcome back students! We hope you had a wonderful and safe winter break. Over the break, our...
read more
Top Magazine Publishing Companies
–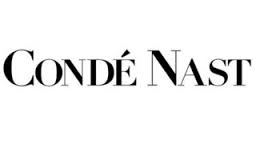 Condé Nast: Condé Nast is a premier media company renowned for producing the highest quality content for the world's most influential audiences. Attracting more than 100 million consumers across its industry-leading print, digital and video brands, the company's portfolio includes some of the most iconic titles in media: Vogue, Vanity Fair, Glamour, Brides, Self, GQ, GQ Style, The New Yorker, Condé Nast Traveler, Allure, Architectural Digest, Bon Appétit, Epicurious, Wired, W, Golf Digest, Golf World, Teen Vogue, Ars Technica, The Scene, Pitchfork, and Backchannel.
–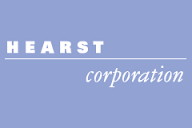 Hearst: Hearst is one of the nation's largest diversified media, information and services companies with more than 360 businesses. Its major interests include ownership in cable television networks such as A&E, HISTORY, Lifetime and ESPN; majority ownership of global ratings agency Fitch Group; Hearst Health, a group of medical information and services businesses; 30 television stations such as WCVB-TV in Boston and KCRA-TV in Sacramento, Calif., which reach a combined 19 percent of U.S. viewers; newspapers such as the Houston Chronicle, San Francisco Chronicle and Albany Times Union, more than 300 magazines around the world including Cosmopolitan, ELLE, Harper's BAZAAR and Car and Driver; digital services businesses such as iCrossing and KUBRA; and investments in emerging digital and video companies such as Complex, BuzzFeed, VICE and AwesomenessTV.
–
Meredith
: Meredith Corporation, a publicly held media and marketing services company founded upon serving its customers and committed to building value for its shareholders. Its cornerstone is knowledge of the home, family, food and lifestyle markets. From that, it has built businesses that serve well-defined audiences, deliver the messages of advertisers, and extend its brand, franchises, and expertise to related markets. Its products and services distinguish itself on the basis of quality, customer service, and value that can be trusted. It owns 19 different magazines, including Better Homes, Family Fun, Family Circle, Living, AllRecipes, and Shape.
–
Rodale: Rodale Inc. and its subsidiaries, (together "Rodale"), is an independent healthy, happy living company. Rodale publishes some of the largest, most established health and wellness lifestyle brands, including Prevention, Men's Health, Women's Health, Runner's World, Running Times, Bicycling, and Rodale's Organic Life. Rodale is also one of the largest independent book publishers in the United States. Rodale brings you the ideas, insights, and information that inspire health, healing, happiness and love in the world. Rodale has created an internship experience for students that is rewarding both for career development and personal enlightenment. Throughout the year, Rodale offers internship opportunities based in its Emmaus, PA, headquarters and its New York City office. It offers real world opportunities in editorial, design, advertising, marketing, online, public relations, and beyond.
–
Time Inc.
: Time Inc. is one of the world's most influential media companies – home to 100 iconic brands like People, Sports Illustrated, Time, InStyle, Real Simple, Food & Wine, and Fortune. Their digital properties include more than 60 websites reaching 150+ million monthly digital visitors, 2 billion video views, and a social footprint of 200+ million. It also has digital properties which include more than 60 websites reaching 150+ million monthly digital visitors, 2 billion video views, and a social footprint of 200+ million through Facebook, Twitter, Instagram, Pinterest, Google+ and YouTube.
–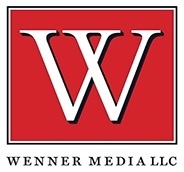 Wenner Media: Wenner Media, publisher of Rolling Stone, Us Weekly, and Men's Journal brands, invites you to explore career opportunities with its company. As the leading authority in music, entertainment, celebrity and pop culture, its iconic brands attract the most passionate talent in the marketplace. It is a dynamic organization of innovative and dedicated professionals and look forward to hearing from those looking for a career working with magazines. It is based in New York City and satellite offices in Chicago and Los Angeles.
–
---
Top Magazines
–

Cosmopolitan: Also referred to simply as Cosmo, Cosmopolitan is a women's magazine that discusses gender issues, relationship/dating, sex, health, careers, self-improvement, celebrities, fashion, and beauty. Cosmo has upwards to 64 editions printed internationally in 35 languages and is distributed in as many as 110 countries. Cosmo is regarded as the largest selling young women's magazine in the world, and has magazine subscriber counts of over 3 million. Cosmo is reported to have a reader count of 35 million and a social media following of nearly 15 million.
–
–

Family Circle: A magazine that acts as a curator to family activities and family-focused lifestyles, Family Circle is an American decorating, cooking, and culture magazine. It publishes 15 editions a year on traditional home-oriented topics. Some of the article topics include supplying fast and easy recipes for family-sized meals and snacks, do-it-yourself tips for decorating, health tips and tricks, advice for family and child-raising, and tips for organization, saving money, and so on.
–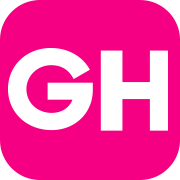 Good Housekeeping: Good Housekeeping is a leading lifestyle media brand inspiring a monthly audience of 30+ million readers to discover genius innovations, delicious ideas, style-savvy trends, compelling news and best-in-class products for their homes, families and themselves. Staffed by top engineers, scientists and technology experts, the GH Institute tests and evaluates thousands of products each year for the magazine, website and for the Good Housekeeping Seal and the Green Good Housekeeping Seal, which are among the most recognized and trusted consumer icons in the world today. In addition to its U.S. flagship, Good Housekeeping publishes five editions around the world.
–
Harper's Magazine: Harper's Magazine, the oldest general-interest monthly in America, explores the issues that drive our national conversation, through long-form narrative journalism and essays, and such celebrated features as the iconic Harper's Index. With its emphasis on fine writing and original thought, Harper's provides readers with a unique perspective on politics, society, the environment, and culture. The essays, fiction, and reporting in the magazine's pages come from promising new voices, as well as some of the most distinguished names in American letters, among them Annie Dillard, Barbara Ehrenreich, Jonathan Franzen, Mary Gaitskill, David Foster Wallace, and Tom Wolfe.
–
Men's Journal: Men's Journal is the source of active, accomplished men to fuel an adventurous and discerning lifestyle; it is a monthly men's lifestyle magazine focused on outdoor recreation and comprising editorials on the outdoors, environmental issues, health and fitness, style and fashion, and gear. It believes that men have always been oriented towards action and accomplishment, that their lives are, or should be, adventures—stories worth telling. Its content is packed with fresh ideas and must-have tools that allow influential men to achieve greater personal fulfillment and build a life in which nothing is average.
–
National Geographic: National Geographic gets you closer to the stories that matter. Through the world's best scientists, photographers, journalists, and filmmakers, National Geographic captivates and entertains a global community through television channels, magazines, children's media, travel expeditions, books, maps, consumer products, location-based entertainment and experiences, and some of the most engaging digital and social media platforms in the world. A joint venture with 21st Century Fox, National Geographic reinvests 27% of proceeds to help fund the conservation and education efforts of the National Geographic Society.
–

Newsweek: Newsweek provides the latest news, in-depth analysis and ideas about international issues,technology, business, culture and politics. In addition to its online and mobile presence, Newsweek publishes weekly English print editions in the United States, Europe/Middle East/Africa and Asia as well as editions in Japanese, Korean, Polish, Serbian and Spanish. Newsweek is owned by IBT Media.
–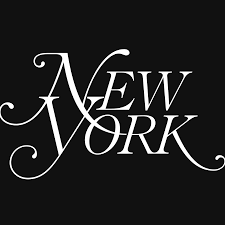 New York Magazine: New York Magazine covers, analyzes, comments on, and defines the news, culture, entertainment, lifestyle, fashion, and personalities that drive New York City. New York Magazine, founded in April 1968, reaches 1.8 million readers each week and is published by New York Media, LLC. The official New York Magazine website is an award-winning website with original daily coverage of politics, personalities, entertainment, fashion, and food. Updated hourly, it's a dynamic, engaging resource that offers readers commentaries on the hottest trends, shrewd dissections of breaking national and local news, runway reviews of cutting-edge fashion, the scoop on what's cooking with the latest top chefs, guides for New York shopping, dining, nightlife, and events, and more. It also is associated with Vulture, The Cut, Science of Us, and the Press Room.
–
The New Yorker: The New Yorker is a weekly magazine offering a signature mix of reporting and commentary on politics, international affairs, popular culture and the arts, science and technology, and business, along with fiction, poetry, humor, and cartoons. The magazine is available in print at newsstands and by subscription. It also publishes each week's full issue in an app for tablets and smartphones.
–
Reader's Digest: Reader's Digest is a general-interest magazine aimed at a middle-class family-centric audience. Based in New York City, the magazine publishes 10 issues a year and was the best-selling consumer magazine for many years up until 2006. Reader's Digest reaches as many as 40 million people in more than 70 countries, with 49 editions in as many as 21 languages. With a global circulation of about 10.5 million, it is considered to by the largest paid circulation magazines in the world. Reader's Digest is also published in Braille, digital, audio, and in large print.–
–

Real Simple: Real Simple provides smart, realistic solutions to everyday challenges, combining the great service of Real Simple magazine with the fresh, interactive quality of the web. Real Simple is a monthly women's interest magazine that was started and is currently owned by Time Inc. Real Simple showcases articles on housekeeping, childcare and tips for raising children, cooking and recipes, and articles on mental health and emotional self-care and wellbeing.
–
Rolling Stone: Rolling Stone is a magazine that focuses on pop culture coverage. Rolling Stone got its start focusing on articles about musicians and musical affairs and political reporting, which gave it a reputation for producing mixed content that had current popular interest. It publishes issues biweekly. Rolling Stone's also well-known for its famous covers and exclusive celebrity interviews.
–

Seventeen: Seventeen is the largest monthly teen media brand, reaching more than 15 million readers in print and online every month. For over 70 years, Seventeen has helped generations of girls navigate the tricky terrain of adolescence, giving them the confidence they need to become strong, self-assured young women. Seventeen is a leader on the digital front with the largest teen magazine website, the Seventeen Now app, as well as with the monthly edition of the magazine across all platforms. In addition to its U.S. flagship, Seventeen publishes seven editions around the world.
–
Us Weekly: A celebrity and entertainment centric magazine, Us Weekly—formerly known as Us and Us, the Entertainment Magazine—is owned by Wenner Media and publishes issues weekly. The articles featured cover topics such as celebrity gossip and news, fashion tips and trends, beauty tips and trends, and other entertainment and popular culture topics. Its average weekly circulation numbers are in the range of 1-2 million copies.
–
---
Digital Publishers
–
Clique Media Group: A global media, marketing, and consumer-conscious brand company, Clique is always looking for members to join its entrepreneurial team. It specializes in brand positioning, asset creation, content development, and social publishing. It produces and creates live video and also procure and book talents and influencers—including popular bloggers and social media titans. A lot of Clique's focus stems from next-generation, millennial trends.
–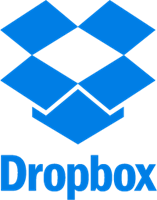 Dropbox, Inc.: A file hosting service, Dropbox's concentration is in cloud storage, file synchronization, personal cloud maintenance and improvement, and client software. Career options for publishing majors from this option range from text editors to digital content writers. With Dropbox's adaptability to save and share files across devices and internet networks, it is a continuously growing and evolving company, which allows for plenty of internships, career oppurtunities, and jobs.
–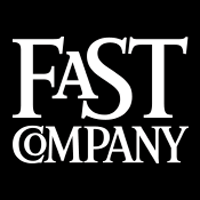 Fast Company: A monthly American business magazine with digital and print issues, FastCompany reports on technology, business, and design news. It frequently updates its online content and publishes 10 print issues yearly. Its online web content is presented on four different website platforms: its main site, Co.Create, Co.Exist, and Co.Design. Fast Company is known for curating an industry respected list of top innovative companies annually.
–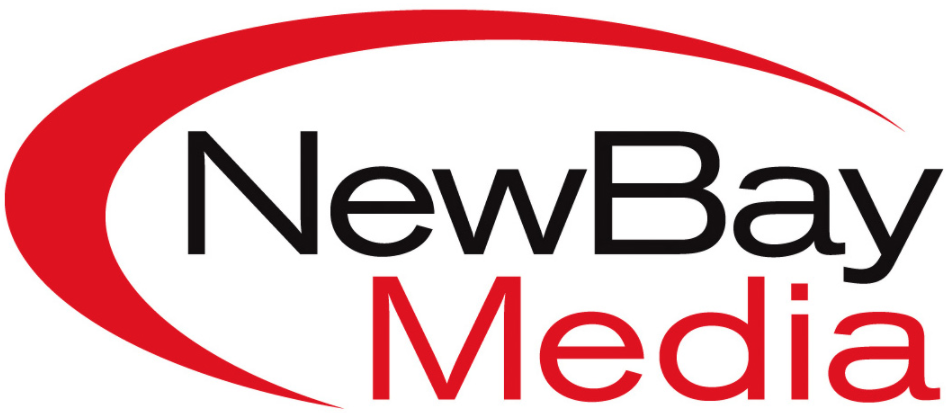 NewBay Media: NewBay provides multichannel marketing solutions and information to communities encompassing over 5 million professionals and nearly 8 million enthusiasts centered around three large technology driven interrelated markets: Television & Video, Entertainment & Educational Technology, and Music. NewBay's platform provides its communities with award-winning content, trusted brands and high- profile network-building, informative events. Over 4,000 clients hire NewBay to connect them to its audience of key decision makers and influencers.
–
---
Magazine Job/Internship Search Resources
–

The Association of Magazine Media: The Association of Magazine Media strives to provide interns a quality learning environment in order to acquire and develop the necessary skills needed for job placement and advancement in the magazine publishing industry. Critical to this development is an emphasis on networking, improving overall marketability and increasing exposure to current issues within magazine publishing.
The Center for Communication: The Center for Communication is a nonprofit organization supported by major media companies to bring more diversity to the media industry and give students access to influential figures who can speak about the business today. Its mission is to better prepare students for careers in media by connecting them with the best minds in media and offering free seminars, featuring outstanding media leaders, who join with The Center for Communication to better inform college students on the ever-evolving media industry. Center seminars cover all aspects and all fields of media, including journalism, television production, documentary and feature filmmaking, social media, magazine and book publishing, advertising, PR and marketing, First Amendment issues, ethics and standards.–
Chegg Internships: A more non-conventional search tool for magazine jobs, Chegg supplies internships and magazine job opportunities for undergraduate and graduate students alike, and there are separate links to lead you to both. This online textbook seller may supply many options other than those offered in the magazine publishing industry, but it updates often and has a user-friendly layout that makes it easier to find working opportunities that align with your aspirations.
–
Ed2010 Paid Internships and Ed2010 Unpaid Internships: Ed2010 is a networking and mentoring organization that helps the next generation of editors and writers break into and succeed in the magazine media industry. For nearly 20 years Ed2010 (or Ed for short) has been helping college students, recent grads, and young editors through our off-line workshops, networking events, and mentoring services. Online you'll find a ton of great career advice, profiles of inspirational editors, whisper job listings, and everything you need to know to work and live as a magazine editor in New York City. Amazingly, Ed is made up of a completely volunteer staff.
–
Folio: Magazine: Folio: is dedicated to providing magazine publishing professionals with the news, insights, and best practices to keep them in tune with today's media industry trends. It has a wide range of resources to help you stay on top of the latest news and find real solutions that help you drive revenue including its website, newsletters, magazines, awards programs, webinars, conferences, and networking events.
—
Internships.com: Internships.com, a Chegg service, is the world's largest student-focused internship marketplace, bringing students, employers and higher education institutions together in one centralized location. Internships.com provides a wide variety of interactive tools and services to enable every student, employer and educator to better understand and optimize internship opportunities, enabling businesses to identify the best job candidates and for students to develop the real-world skills they will need upon graduation.
–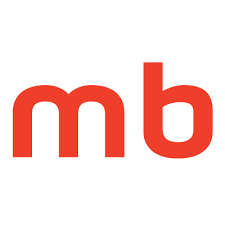 Media Bistro: A media job listing site, Media Bistro hopes to help anyone searching for new job opportunities, striving to advance their career, or looking to learn new skills and develop valuable expertise. Media Bistro offers tools and resources to help you navigate your own path. It posts on its job board media jobs and employment opportunities. It also has a selection of courses to teach you new skills and tips to develop your career. Other resources it offers include career guidance and job search support, professional resume writing services, and a showcase for freelancers to help them get attention and assignments.
–
Society for Scholarly Publishing: Posting jobs and internships, the Society for Scholarly Publishing (SSP) is a nonprofit organization formed to promote and advance communication among all sectors of the scholarly publication community through networking, information dissemination, and facilitation of new developments in the field. SSP members represent all aspects of scholarly publishing — including publishers, printers, e-products developers, technical service providers, librarians, and editors. SSP members come from a wide range of large and small commercial and nonprofit organizations. They meet at SSP's annual meetings, IN Conferences, educational seminars, and Librarian Focus Groups to hear the latest trends from respected colleagues and to discuss common and mutual (and sometimes divergent) goals and viewpoints.
–