Traditional business roles are changing and evolving into new forms. Jobs like sales and marketing have been uprooted and renamed, and young professionals are learning different skill sets than their predecessors in order to fit into new business models. Jasper Jackson, blogger at The Media Briefing, writes about the changes in these roles in his article, "9 Job Titles Changing the Face of Modern Media Business." In this week's edition of Jobs of the Week, we bring you job postings that reflect the direction of Jackson's article, including social media and analytics.
Job/Internship type: Full-time
Company/Publication Name: CA Creative
Location: New York, NY
CA Creative, an NYC-based editorial and digital media agency, is currently seeking a Social Media Assistant. CA Creative is a forward-thinking, hands-on, creative agency focused on growing brand identity and business by getting, and holding, attention in digital places.
Responsibilities:
Conceptualizing, writing, editing, and publishing daily online content
including blog posts, Tweets, editorial features, videos, and more
Organizing structured monthly editorial calendars
Coming up with story ideas for editorial calendars and special editorial packages
Reaching out and networking with influencers (bloggers, editors, tastemakers) for features and events
Brainstorming proposals and concepts for current and potential clients
Providing support to senior-level staff members, including research, fact-checking, coordinating products, and writing copy
Assisting with community management/engagement across a variety of social platforms, including Twitter, Facebook, Instagram, and Pinterest
Working directly with clients to maintain sites, implement improvements, and ensure client satisfaction
Photo research: must have an excellent eye for photography, including keen instinct for what's on-brand/what's not
Desired Experience and Skills:
A 4-year accredited Bachelor's degree in a relevant field, such as Journalism, Marketing, Advertising, Public Relations, or Communications
1-2 years of experience in an editorial or social media position.
Knowledge of social/digital media, including traditional social channels (Facebook, Twitter, Tumblr, Instagram, Pinterest) as well as how to use them (Hootsuite, Pinerly, Statigram, and more).
Must be Mac savvy,  iWork & Office Suite, Keynote, PPT, etc.
HTML/CSS a plus
Proactive, detail-oriented, and extremely organized
Adherent to deadlines and follow-through
Creative thinker who can brainstorm innovative ideas/strategies
Experience in: luxury, fashion, beauty, technology and/or lifestyle brands
Social media savvy, extremely hard-working, problem-solving and culturally aware
Candidates must be NY-based and willing to commute to NoHo offices
This job was originally posted on Ed2010
Job/Internship type: Full-time
Company/Publication Name: Arkadin Collaboration Services
Location: New York, NY
Department:    Service Operations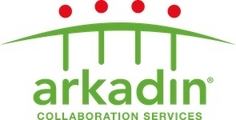 The Junior Business Analyst will work in the Service Operations (IT) department and assist the Senior Business Analyst in the day-to-day operational requirements for maintaining inventory, routing, and optimization of infrastructure (including ddi's, circuits, colocation, technical platforms) related to the operation of Arkadin collaboration services for external as well as internal clients. This is a full time permanent opportunity based in our New York City office. We are also open to initial part-time schedules for candidates currently attending university.
Duties:
Support the Analyst team's efforts to create monthly and annual budget and performance data, launching and managing projects related to ensuring the cost and capacity objectives of the department are met.
Responsible for validating invoices, reporting on performance against budget, researching opportunities for cost optimization and maintaining ddi inventory and configuration.
Work with multiple department functions including Service Operations, Customer Operations, Sales, Finance, Marketing as well as international counterparts.
Ensuring sufficient capacity exists to support all of Arkadin's business lines and providing consistent reporting on capacity utilization.
Ensure the Service Operations department is carefully tracking and managing performance against Service Operations budget categories.
Ensure tickets/incidents assigned to the Analyst team are handled professionally and in a timely manner.
Support custom reporting requirements including inputs for Monthly Operations Report.
Work with other departments to document cross-functional processes.
Monitor support queue, handling and resolving issues assigned to the Analyst team.
Qualifications:
Bachelor's Degree completed or pursuing a Bachelors Degree in analytics, business information systems, or other relevant field
Must have strong written and oral communication skills
Strong knowledge of Microsoft Office, particularly Word, Excel, and PowerPoint. Experience with Access, Visio or MS Project a plus
Ability to work independently and in a team environment
Strong analytical skills and attention to detail
Ability to multitask in a fast paced environment
Some relevant work experience (previous internship) a plus
Ability to prioritize and meet deadlines based on business needs
Click here to apply. This job was originally posted on indeed.com