–
Hachette: Hachette Book

Group (HBG) is a leading U.S. trade publisher and a division of the third largest trade and educational book publisher in the world, Hachette Livre. A global publishing company based in France, Hachette Livre is a subsidiary of the French media company, Lagardère. In one year, HBG publishes approximately 900+ adult books (including 50-100 digital-only titles), 250+ books for young readers, and 400 audio book titles (including both physical and downloadable-only titles). In 2015, the company had 183 works on the New York Times bestseller list, 34 of which reached #1.
–

HarperCollins: HarperCollins Publishers is the second-largest consumer book publisher in the world. Headquartered in New York, it has publishing operations in 18 countries. With nearly two hundred years of history and more than 120 branded imprints around the world, HarperCollins publishes approximately 10,000 new books every year in 17 languages, and has a print and digital catalog of more than 200,000 titles. Writing across dozens of genres, its authors include winners of the Nobel Prize, the Pulitzer Prize, the National Book Award, the Newbery and Caldecott Medals, and the Man Booker Prize.
–

Macmillan: Macmillan Publishers, a distinctive group of publishing companies, has a rich history in the book industry. The companies publish a broad range of quality works—including award-winning fiction and nonfiction, and inspired and much-loved children's books. A forward-looking company, it is dedicated to making their books available in whatever format its readers prefer, and it fosters reader discussion through innovative community websites. Macmillan is based in New York City, with many of its publishers located in the historic Flatiron Building. Macmillan's U.S. publishers include: Farrar, Straus and Giroux; Henry Holt and Company; Palgrave; Picador; St. Martin's Press; Tor/Forge; Macmillan Audio; and Macmillan Children's Publishing Group.
–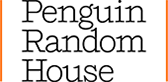 Penguin Random House: Penguin Random House is the international home to nearly 250 editorially and creatively independent publishing imprints. Together, its imprints publish over 70,000 digital and 15,000 print titles annually, with more than 100,000 eBooks available worldwide. Together, Penguin Random House's mission is to foster a universal passion for reading by partnering with authors to help create stories and communicate ideas that inform, entertain, and inspire, and to connect them with readers everywhere.
–
Scholastic:

Scholastic was founded in 1920 as a single classroom magazine. Today, Scholastic books and educational materials are in tens of thousands of schools and tens of millions of homes worldwide, helping to Open a World of Possible for children across the globe. Scholastic Trade Publishing releases about 600 original titles annually in the U.S. under 18 imprints, including bestsellers and award-winners, which appeal to established and fledgling readers. Scholastic sells approximately one out of every two children's books purchased in the U.S.
–

Simon & Schuster: Simon & Schuster was founded in 1924 by Richard L. Simon and M. Lincoln Schuster. Since 2006, the company has been part of CBS Corporation. Simon & Schuster is a major force in today's consumer publishing industry, dedicated to bringing an extensive cross section of first class information and entertainment in all printed, digital and audio formats to a worldwide audience of readers. It publishes approximately 2000 titles annually and has more than 18,000 ebooks available for sale, with ebooks sold in nearly 250 non-English speaking territories around the world. Simon & Shuster also has many divisions and imprints.
–
---
Independent Book Publishers
–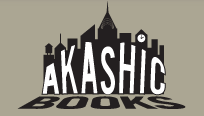 Akashic Books: Akashic Books is a Brooklyn-based independent company dedicated to publishing urban literary fiction and political nonfiction by authors who are either ignored by the mainstream, or who have no interest in working within the ever-consolidating ranks of the major corporate publishers.
AMACOM: AMACOM's mission is to help customers lead a more satisfying and successful life through books that drive professional and personal growth. It specialize in business books, but also publish titles in health, fitness, parenting, and popular psychology.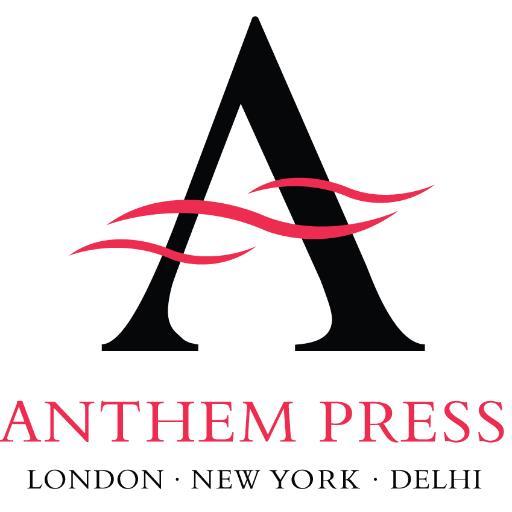 Anthem Press: Anthem Press is an independent imprint of Wimbledon Publishing Company with an international focus that publishes academic research, educational material, and reference works in established and emerging fields. Its headquarters are based in London, while its sales office is in the United States and its independent subsidiary is in India. All titles are published both in print and ebook editions, and are subject to peer review. Many of Anthem Press's books are published in association with scholarly international institutes, non-governmental organizations, financial institutions, and other publishers around the world. While based in London, Anthem Press does offer remote internships for anyone looking in the United States.
–
Baker & Taylor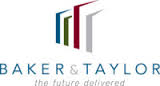 : A distributor of books and and other forms of entertainment, Baker & Taylor is a century old media-centric business based in Charlotte, North Carolina. Under the ownership of the educational and academic bookseller Follett Corporation, Baker & Taylor works with digital as well as traditionally printed books. It also provides services for libraries, retailers, and institutions worldwide.
–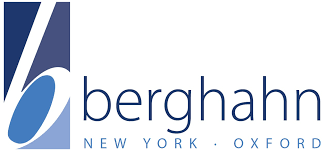 Berghahn Books: Founded in 1994, Berghahn Books is an independent publisher of distinguished scholarly books and journals in the humanities and social sciences. Its program, which includes close to 40 journals and over 100 new titles a year, spans Anthropology, Migration & Refugee Studies, Global Health, History, International Politics, and Film Studies. A peer-review press, Berghahn is committed to the highest academic standards and seeks to enable innovative contributions to the scholarship in its fields of specialty. With offices in New York and Oxford, Berghahn maintains close links to the academic communities of Europe, North America, and all other parts of the world, pursuing a mission to advance quality research across national and disciplinary boundaries.
–

Berkshire Publishing Group: The company's mission is to support learning at all levels, from the curious high-school student in a developing country to the professional person who wants to get up to speed on a subject outside his or her expertise. Berkshire's tagline is "Knowledge for our common future." It has an insatiable curiosity about the big wide world. Berkshire works with editors, researchers, and support staff in different parts of the world, and is based in Great Barrington, Massachusetts, and New York City.
–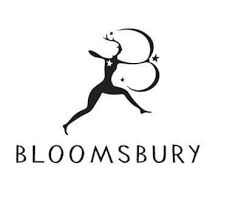 Bloomsbury Publishing: Bloomsbury Publishing is a leading independent publishing house established in 1986. It has companies in London, New York, Sydney and New Delhi. Its four divisions include Bloomsbury Academic and Professional, Bloomsbury Information, Bloomsbury Adult Publishing and Bloomsbury Children's Publishing.
–
Bonnier Publishing USA
: Bonnier is a fast-growing book and magazine publishing company with roots in Sweden. Bonnier believes in fostering creative minds, supporting an entrepreneurial spirit, and allowing the freedom to be innovate. Its corporate motto of its media group is "redefining what a media company can be." Imprints in the US under Bonnier include Little Bee Books, which publishes books for children 12 and under, and Weldon Owen, which focuses on lifestyle, food and drink, sports, pop culture, popular science, and craft and design.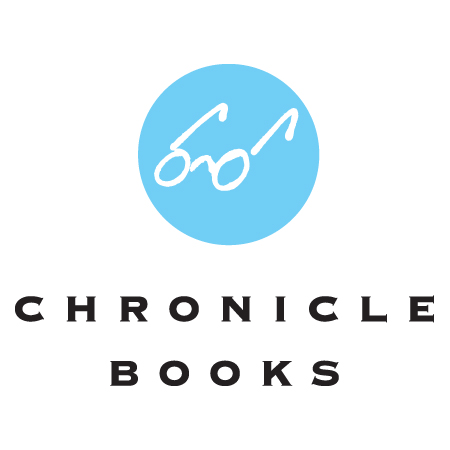 Chronicle Books is an independent publisher based in San Francisco that has been making things since the Summer of Love. The publisher is inspired by the enduring magic of books, and by sparking the passions of others. According to the publisher, "As soon as you pick up our publishing, we want you to be able to tell that what you're holding comes from us. We consider every detail…We apply this approach to everything we make, whether it's a book, journal, game, ebook, or our newest invention." The publishers at Chronicle Books focus on the design support and enhancement of its content and the special touches that can be added to make it an object to be treasured.–
Coffee House Press: Coffee House Press is an internationally renowned independent book publisher and arts nonprofit based in Minneapolis, MN. The mission of Coffee House Press is to publish exciting, vital, and enduring authors of our time; to delight and inspire readers; to contribute to the cultural life of the community; and to enrich literary heritage. By building on the best traditions of publishing and the book arts, it produces books that celebrate imagination, innovation in the craft of writing, and the many authentic voices of the American experience.
–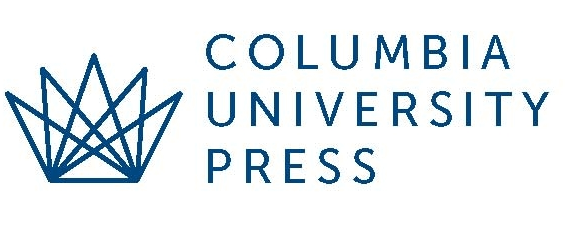 Columbia University Press: Columbia University Press seeks to enhance Columbia University's educational and research mission by publishing outstanding original works by scholars and other intellectuals that contribute to an understanding of global human concerns. The Press also reflects the importance of its location in New York City in its publishing programs. Through book, reference, electronic publishing, and distribution services, the Press broadens the university's international reputation. The Press currently publishes approximately 160 new titles every year.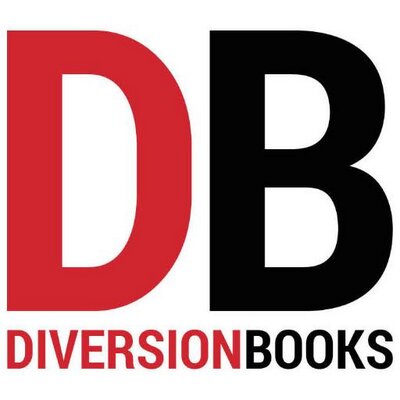 Diversion Publishing Corporation: Diversion Publishing Corp. was created to serve the next generation of aspiring authors, offering the best in editorial development, design, multi-format distribution, and cutting-edge book marketing. It is a leader in assisting independent publishers and operating in a different manner than other traditional book publishers. Diversion Publishing Corp. is embracing innovative publishing models in support of its core mission to connect great books with avid readers. It's divided into 3 divisions: DiversionBooks, EverAfter Romance, and Radius Book Group.
–
Dzanc Books: A non-profit organization with goals that bolster the writing and publishing communities, Dzanc promotes literary readership and advocacy of creative writing workshops and readings offered across the country. It is an independent book publishing press that is grounded in the US since 2006. Dzanc also has working ties to literary journals and presses Other Voices, Keyhole Press, Starcherone Books, Istros Books, DISQUIET, Monkeybicycle, and Hawthorne Books, just to name a few.
–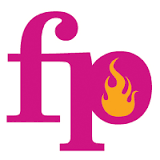 The Feminist Press: The Feminist Press got its start playing a critical role at the beginning of the second-wave of feminism. It publishes books that deal with feminism, gender identity and issues, and equality. The Feminist Press is an educational nonprofit organization founded to advance women's rights and amplify feminist perspectives. It also publishes classic feminist writers and books, as well as writing from around the world, creates cutting-edge programs, and elevates silenced and marginalized voices in order to support personal transformation and social justice for all people.
–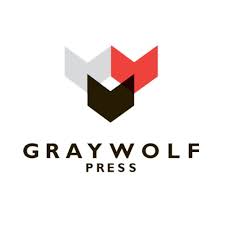 Graywolf Press: Graywolf is an independent publisher that believes in producing literature from a diverse group of authors and making it accessible to anyone, anywhere. Working with both emerging and established authors, its focus is in contemporary literature found in America and all over the world. Graywolf started by producing chapbooks of poetry and now works with novels, short stories, memoirs, and essays, while still also publishing poems. It is considered to be on of the nation's most notable and leading nonprofit literary publishers.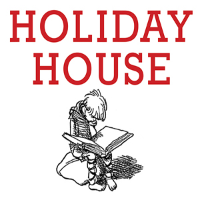 Holiday House Publishers: Holiday House Publishers is an independent publisher that "embraces only such books as are worthy of inclusion in a child's permanent library." Established in 1935, Holiday House is the first American publishing company to be started with the intent on only publishing children's books. Its books have won numerous awards, including the Newbery Honor Books award and the New York Times Best Illustrated Children's Book of the Year award. For more information on the company and what internship opportunities it provides, email info@holidayhouse.com.
–
John Wiley & Sons: Noted as being one of the oldest publishing companies in the world, Wiley first opened in Manhattan in 1807 and was responsible for publishing famous American literary writers such as Edgar Allan Poe, WashingtonIrving, and Herman Melville. These days, Wiley has moved on from working with literature to put other areas of interest to the forefront. Wiley specializes in scientific, technical, medical, and scholarly research, as well as professional development and education. Wiley is also known for producing reference works, database services, and advertising; professional books, subscription products, certification and training services and online applications; and education content and services including integrated online teaching and learning resources for undergraduate and graduate students and lifelong learners.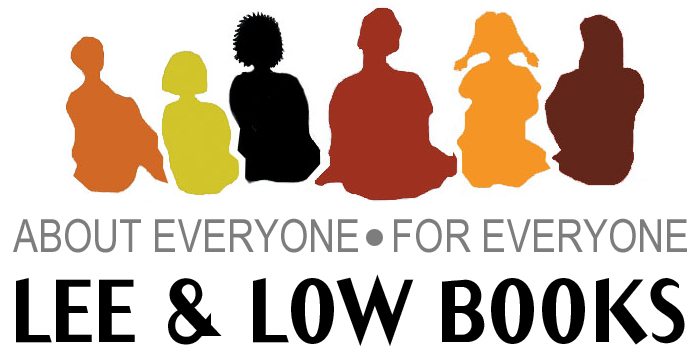 Lee & Low Books: Lee & Low Books is the largest multicultural children's book publisher in the country. It is also one of the few minority-owned publishing companies in the United States, as well as what many publishers used to be: an independent, generational businesses in which the people running the company have a personal stake in its success. Established in 1991, Lee & Low Books is based in New York City and pledges "to make a special effort to work with unpublished authors and illustrators of color."
–
Melville House: Melville House is an independent publisher located in Brooklyn, New York. It was founded in 2001 by sculptor Valerie Merians and fiction writer/journalist Dennis Johnson in order to publish Poetry After 9/11, a book of material culled from Johnson's groundbreaking MobyLives book blog. The company has developed a world-wide reputation for its rediscovery of forgotten international writers—its translation of a forgotten work by Hans Fallada, Every Man Dies Alone, launched a world-phenomenon. The company also takes pride in its discovery of many first-time writers — such as Lars Iyer (Spurious), Tao Lin (Shoplifting from American Apparel), Jeremy Bushnell (The Weirdness) and Christopher Boucher (How to Keep Your Volkswagen Alive)—all of whom have gone on to greater success.
–
The New Press: The New Press is a leading non-profit book publisher. Its three main editorial aims are to broaden the audience for serious intellectual works, especially by reaching out to audiences intellectually red-lined by commercial publishers, to bring out the work of traditionally underrepresented voices, and to address the problems of a society in transition, highlighting attempts at reform and innovation in a wide range of fields. Its areas of focus include: contemporary social issues, with an emphasis on race relations, women's issues, immigration, human rights, labor and popular economics, and the media; education reform and alternative teaching materials; cultural criticism; art and art education; international literature; and law and legal studies.
–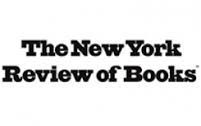 New York Review of Books: With a worldwide circulation of over 135,000, The New York Review of Books has established itself, in Esquire's words, as "the premier literary-intellectual magazine in the English language." Every two weeks, writers publish essays and reviews of books and the arts, including music, theater, dance, and film—from Woody Allen's Manhattan to Kurosawa's version of King Lear.
–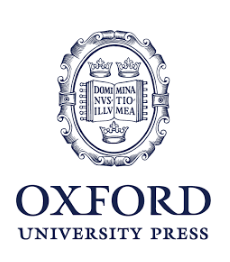 Oxford University Press
: As the largest university press in the world, Oxford University Press specializes in publishing academic, educational, "scholarly general interest," and online works, as well as journals. It has experience with publishing dictionaries, teaching materials, children's books, scholarly monographs, printed music, textbooks, and schoolbooks, to list a few. It values education and knowledge, and is innovative with finding ways to honor its customers who feel the same. Having been in business since 1478, Oxford University Press has a well-established reputation for producing high-quality work that they continue to earn to this day.

Persea Books: Persea Books is an independent literary publishing house founded in 1975 by Michael Braziller and Karen Braziller, who still own and direct the company. The aim of the press is to publish works that endure by meeting high standards of literary merit and relevance. Its books cover a wide range of themes, styles, and genres. Persea Books has published poetry, fiction, essays, memoir, biography, titles of Jewish and Middle Eastern interest, women's studies, American Indian folklore, and revived classics, as well as a notable selection of works in translation.
–
Publishing Genius: Believing in literature's practical ability to create sympathy and therefore a better world, Publishing Genius exists to make the best books by devoted members of the global literary community, and to make them in the most interesting and progressive ways. Having published dozens of books of poetry and literary fiction, the press and the writing it champions has received numerous awards, been optioned for the screen, translated, and anthologized. PGP has been praised for its literary innovations in magazines, from Publishers Weekly to The Believer to Flavorwire.com.
–



Rizzoli Publications: A multimedia publishing group that produces daily newspapers, magazines, books, radio, new media, digital and satellite television, Rizzoli is a leading entertainment distributor. Since 1974, the company has published works in fashion, interior design, food and drinks, art, architecture, photograph. Rizzoli cemented itself as one of the foremost most successful independent booksellers with its US bookstore in NYC, which specializes in literature, photography, interior design, cooking, and fine and applied arts; the bookstore also stocks Italian, French, and Spanish-language works of fiction and nonfiction. Some of Rizzoli's larger imprints include Universe—which focuses on the pop culture movements behind humor, beauty, sports, the performance arts, and gay and alternative lifestyles, Skira Rizzoli—which focuses on museum-related publishing, and Ex Libris—an imprint that publishes up-market literary fiction and nonfiction with a transatlantic character.
–
Seven Stories Press: Founded in 1995 in New York City and named for the seven authors who committedto a home with a fiercely independent spirit, Seven Stories Press publishes works of the imagination and political titles by voices of conscience. While most widely known for its books on politics, human rights, and social and economic justice, Seven Stories continues to champion literature, with a list encompassing both innovative debut novels and National Book Award–winning poetry collections, as well as prose and poetry translations from the French, Spanish, German, Swedish, Italian, Greek, Polish, Korean, Vietnamese, Russian, and Arabic.

She Writes Press: She Writes Press is a company where authors are published "based on the merit of their writing alone." The press was founded for women writers to launch their writing careers and compete with the traditional publishers that may not give them the same chance. It is a female-run company with more than 100 authors signed, and it publishes about 30 books a year. While She Writes Press is not a traditional publisher, it is not a self-publisher either. It considers itself to be a "third way…a much-needed alternative in a rapidly changing publishing landscape."
Start Media Publishing: Start Media LLC is a "media company with interests in exhibition, feature film production and financing, content discovery technology and publishing." It has made feature films such as Morten Tyldum's Passengers and Anna Boden and Ryan Fleck's It's Kind Of A Funny Story. Start Publishing publishes "high quality titles in a variety of fiction niches, including science fiction, fantasy, thrillers and romance." It has eight imprints with a library of over 6,000 titles, some of which have won Hugo, Nebula, Shirley Jackson, and Locus Awards.
–

Sterling Publishing: Sterling Publishing is an innovative and forward-thinking publishing company committed to creating books that inspire and entertain. With over 5,000 titles in print and 60 years in business, Sterling's reputation for publishing quality books comes from a variety of imprints led by dedicated editorial and creative design teams that bring great ideas and stories to readers of every age. From educational resources, children's picture books, puzzles and games, adult fiction, craft and photography, cookbooks, self-help, classics, and more, Sterling's list offers something for everyone.

Tethered by Letters: Based in Denver, Colorado, Tethered by Letters (TBL) is a nonprofit devoted to helping creatives reach their potential. It offers virtual internships, meaning they provide internship opportunities strictly online. Through their education, community, and publishing divisions, TBL works to foster a love of literature, increase literacy rates, and help new creators succeed in the publishing industry.
–
Thieme Medical Publishers: Thieme publishes medical and science journals, textbooks, atlases,monographes, and reference books in German and English. Some of the medical specialties of its materials include: neurosurgery, orthopedics, endocrinology, endocrinology, radiology, anatomy, chemistry, audiology, speech pathology, alternative medicine, just to name a few. It has a New York office, where internships for the US as usually based in.
–

Two Dollar Radio: Founded in 2005, Two Dollar Radio is a small-scale publishing group that dedicates itself to producing select, creative works that speak to them. At its heart, Two Dollar radio supports bringing art and culture to the primary center of everything it works on. Its books have been honored in places such as The New York Times Book Review, Slate, and O, The Oprah Magazine. As a family-run fiction press, it has received plenty of praise for its literary contributions.
–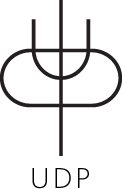 Ugly Duckling Presse: Ugly Duckling Presse is a nonprofit publisher for poetry, translation, experimental nonfiction, performance texts, and books by artists. UDP was transformed from a 1990s zine into a Brooklyn-based small press by a volunteer editorial collective that has published more than 200 titles to date. UDP favors emerging, international, and "forgotten" writers, and its books, chapbooks, artist's books, broadsides, and periodicals often contain handmade elements, calling attention to the labor and history of bookmaking. UDP is committed to keeping its publications in circulation with its online archive of out-of-print chapbooks and its digital proofs program. Its office and letterpress workshop is located in The Old American Can Factory (Gowanus, Brooklyn).
Unsolicited Press: Unsolicited Press (UP) is an independent publishing press based out of Northern California, Portland, and Chicago. It offers virtual internships, meaning they provide internship opportunities strictly online. It focuses on literary fiction, creative nonfiction, and poetry. It loves to read short stories, novels, chapbooks, memoirs, and essay collections. UP is on track to publish up to 2 manuscripts per month, but are not willing to sacrifice its strict editing practices to push out new titles. Its focus is on the author. What makes UP special is that every person who works for UP is a writer. It caters to the writer and not to the business.
–
Verso Books: Verso Books is the largest independent, radical publishing house in the English-speaking world, publishing one hundred books a year. Since 2000, against the backdrop of America's Long War, Verso has made landmark interventions in international politics, the Middle East, and South America, whilst also establishing a growing list of fiction, biography and memoir titles. Verso's New York office moved over the East River in 2007, and it now has editors in Brooklyn, London and Paris. Present at all major book fairs, its books are translated into dozens of languages worldwide. With a strong list and radical commitment, all at Verso Books hope that the launch of this new website will strengthen its links with its readers and authors.
–
W.W. Norton: W. W. Norton is a global company with its familiar seagull logo appearing on books in the United States, Canada, Australia, New Zealand, Taiwan, Hong Kong, Japan, Korea, and Latin America. Though the Norton of today is international in scope, there is much about the company that would remain recognizable to its founders: the editorial quality of the books, the rigorously anti-corporate style, and above all the shared sense of purpose that flourishes when all employees have a stake in the success of its firm.

Workman Publishing: Workman is an independent publisher known for its focus in nonfiction, trade books, and calendars. It is located in New York City and has several well-established imprints: Algonquin Books, which seeks to publish quality fiction and nonfiction by unpublished young writers; Storey Publishing, which specializes in do-it-yourself books on gardening, crafts, nature, backyard building and other outdoor topics; Timber Press, which publishes work specifically around horticulturists, botanists, naturalists, and landscape professionals; and Artisan, which centers around cooking, design, and popular culture.
---
Comics and Graphic Novels Publishers
–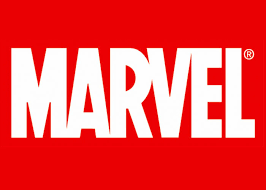 Marvel: Marvel Entertainment, LLC, a wholly-owned subsidiary of The Walt Disney Company, is one of the world's most prominent character-based entertainment companies, built on a proven library of over 8,000 characters featured in a variety of media over seventy years. Marvel utilizes its character franchises in entertainment, licensing and publishing. It posts internship and job opportunities on its website.
–
Abrams Books: A subsidiary of the French La Martinière Groupe, Abrams publishes art and illustrated books. Its material usually gravitates towards centering around art, photograph, cooking, crafts, interior design, gardening, fashion, and popular culture. It also works with books aimed at children and young adults, including fiction and picture books. Abrams excels in producing books with brilliant designs and high production values.
–
DC Comics: DC Entertainment, home to iconic brands DC (Superman, Batman, Green Lantern, WonderWoman, The Flash), Vertigo (Sandman, Fables) and MAD, is the creative division charged with strategically integrating its content across Warner Bros. Entertainment and Time Warner. DC Entertainment works in concert with many key Warner Bros. divisions to unleash its stories and characters across all media, including but not limited to film, television, consumer products, home entertainment and interactive games. Publishing thousands of comic books, graphic novels and magazines each year, DC Entertainment is the largest English-language publisher of comics in the world.
–

Papercutz: Papercutz is all about publishing great graphic novels for all ages. Popular with reluctant readers and gifted readers alike, Papercutz graphic novels for kids, tweens, and teens include a wide range of genres, including humor, action adventure, mystery, horror, and favorite characters. Papercutz is proud to be the only publisher exclusively dedicated to children's graphic novels. It works every day to introduce young readers to the imaginative wonders waiting to be discovered in comics.
–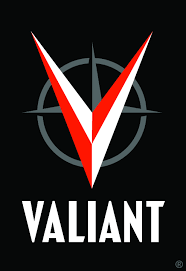 Valiant Entertainment: Valiant Entertainment is a leading character-based entertainment company that owns the largest independent superhero universe in comics. With more than 81 million issues sold and a library of over 2,000 characters, including X-O Manowar, Bloodshot, Harbinger, Shadowman, Archer & Armstrong, and many more, Valiant is one of the most successful publishers in the history of the comic book medium. Today, the company's characters continue to be forged in publishing, licensing, film, video games, and beyond. Valiant consistently produces some of the most critically acclaimed comics in the industry and has received numerous industry awards and accolades, including a Diamond Gem Award for Comic Book Publisher of the Year. In 2015, Valiant announced a multi-picture deal to bring Bloodshot and Harbinger to the big screen as feature films.
–
---
Digital Publishers
–
Open Road Integrated Media: Open Road is a seller and marketer of ebooks and online distributed media. It is a digital publisher and multimedia content company. Considered a "leader in digital technology," Open Road works with publishing houses, such as Pegasus Books Akashic Books, and provide designing and digitization, distribution into e-tailers, and special marketing for them. It excels at marketing through social media, videos, and blogging.
–
F+W Media: A content and eCommerce company, describes itself as a "passionate" company filled with "like-minded groups of people" that cooperate and exchange information, ideas, and inspiration. It is committed to providing the very best experience for its consumers across niche categories: crafts, art, writing, design, outdoors, and lifestyle.
–
---
Literary Agencies

–
Folio Literary Management: Folio Literary Management places both fiction and non-fiction with major publishers throughout the U.S. and around the world. It represents many first-time authors, some of whom have gone on to become bestsellers and major award-winners, as well as many well-established authors. Folio is proud to offer a full complement of literary services in a changing publishing landscape, and provides its clients with access to marketing services, website development, and media training that it takes to make each book a success. It is dedicated to supporting authors across all platforms, from film adaptation to enhanced e-books and apps. Folio also has a branch, Folio Jr, for children's literature representation.
––

Dystel & Goderich Literary Management: DGLM was launched with a quickly growing roster of Pulitzer Prize winning journalists, celebrated experts in fields as diverse as parenting, women's health, and cooking, acclaimed literary and commercial fiction writers, and an eclectic and exciting list of titles. The primary goal of the agency was and is to offer not just financial and contractual advice to its clients, but also editorial guidance and support. Being involved in every stage of putting together a non-fiction book proposal, offering substantial editing on fiction manuscripts, and coming up with book ideas for authors looking for their next project is as much a part of our work as selling, negotiating contracts, and collecting monies for our clients. It follows a book from its inception through its sale to a publisher, its publication, and beyond.

Gallt and Zacker Literary Agency: Gallt and Zacker Literary Agency was founded in 2000 and focuses on representing authors and illustrator whose work will have the biggest impact on young readers. The agency's collective book experience equals almost 70 years and it uses this expertise to represent both established and emerging talent.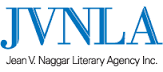 Jean V. Naggar Literary Agency Inc.: Started by Jean Naggar in 1978, JVNLA began with no staff, no capital, and ten previously unpublished authors. Through unwavering commitment and dedication to her authors' careers and the tenacity to fight for success on all fronts possible, Jean's one-woman agency expanded. Each agent now represents an independent list of authors that reflects their individual styles, tastes, and strengths, with all collaborating as a team to orchestrate the agency's contracts, subsidiary rights, publicity, and editorial development. Its list includes award-winning writers from every genre with books published in over 50 countries; showcased in big screen, in small screen, and on stage; featured in short story anthologies, magazines, and webzines; and adapted for audio and e-book publications. Its knowledge of the print and digital world is driving the conversation of publishing's future so that its authors are protected in an ever-changing market.
–

Inkwell Management: InkWell is one of the world's leading literary agencies, proudly representing major literary prize winners as well as many of the world's bestselling and best-loved authors. In addition to its full-time agents and assistants, the InkWell team includes a tireless foreign rights department and a meticulous contracts manager. It also join forces with leading literary agencies in every foreign market and have agents based in Australia, Boston, and Dallas.
The Loewenthal Company: The Loewenthal Company provides editorial guidance and strategic support for authors as they develop their ideas, grow their readerships, and fruitfully navigate the business of publishing and media. The company mission is to give authors a context to create and a trusted adviser to guide them in all areas of their careers.
With more than 25 years in the publishing industry, including her years as an editor and publisher at Random House Inc., founder Linda Loewenthal puts her experience to work on behalf of her clients. After spending 12 years as a literary agent at the David Black Agency, Linda created The Loewenthal Company to nurture and advocate for authors whose goals are to make a difference in peoples' lives–whether their goal is to shift a perspective, offer practical advice, or ignite the imagination.
The Loewenthal Company represents fiction and nonfiction, with an emphasis on journalism and narrative nonfiction, health and medicine, religion and spirituality, as well as psychology and science.

Scott Meredith Literary Agency: Responsible for fine-tuning foreign rights, movie tie-ins, and publishing auctioning rights—practices which are all now commonplace and expected of capable agents, Scott Meredith Literary Agency considers itself an expert in catering to its clients and earning their loyalty for the lifetime of their publishing careers. Scott Meredith also values utilizing communication tools, such as special sales and electronic rights. It has experience working with major institutions like the Mayo Clinic to representing leaders of specific fields like Roger Tory Peterson's Field Guides.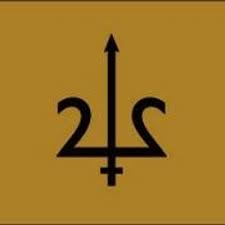 Trident Media Group: Trident Media Group (TMG) is a prominent literary agency located in New YorkCity that originally formed in 2000. TMG represents over 1,000 bestselling and emerging authors in a range of genres of fiction and nonfiction, many of whom have appeared on the New York Times Best Sellers Lists and have won major awards and prizes, including the Pulitzer Prize, the National Book Award, the National Book Critics Circle Award, the P.E.N. Faulkner Award, the P.E.N. Hemingway Award, The Booker Prize, and the L.A. Times Book Award, among others. TMG is one of the world's leading, largest and most diversified literary agencies. It specializes in book sales, editorial, film and TV sales, foreign rights, contract negotiation/business affairs, accounting and information tracking, audio books, eBook sales and marketing, and publishing management.

Writers House: Writers House was founded in 1973 with a vision for a new kind of literary agency, one that would combine a passion for managing a writer's career with an integrated understanding of how storytelling works. With this two-pronged philosophy, Writers House has played a critical role in developing the careers of hundreds of novelists and non-fiction authors. Writers House negotiates contracts and contributes to all phases of the editorial and publishing processes. Its goal is to maximize the value of its clients' work by providing hands-on editorial and marketing advice, as well as leading the way in branding, licensing, and selling film/TV, foreign, audio, dramatic and serial rights.
–
---
Related Industries
Aperture Foundation: Aperture, a not-for-profit foundation, connects the photo community and its audiences with the most inspiring work, the sharpest ideas, and with each other—in print, in person, and online.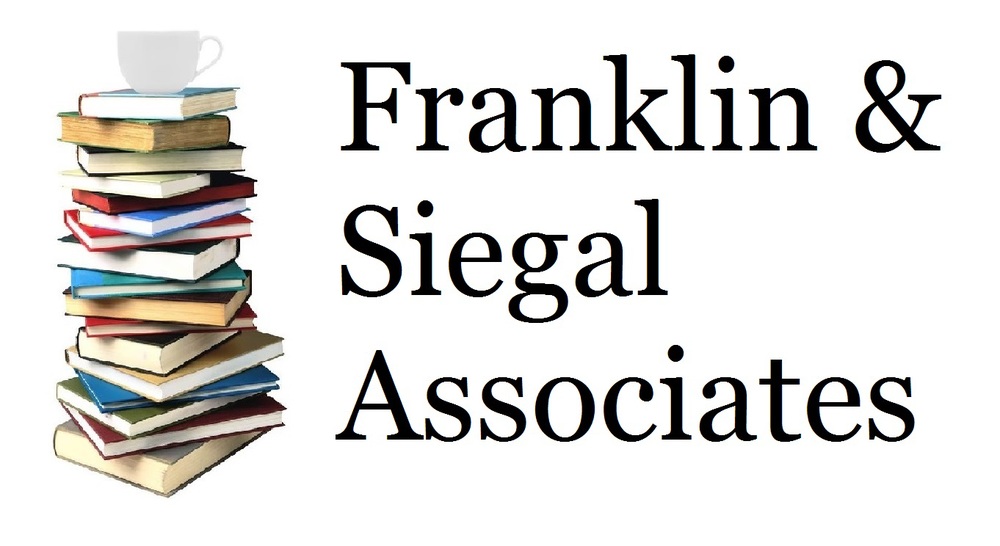 Franklin & Siegal Associates: Franklin & Seigal Associates is an international scouting agency based in New York City. Founded in 1992, it represents foreign publishers for adult, young adult, and middle grade, as well as clients for feature film and television. Some of its clients include: Hodder & Stoughton, Two Roads, Sperling & Kupfer, Universal Studios, and Paramount Television.

The United Nation's International Computing Centre: The International Computing Centre (ICC) has a number of places for students specializing in information technology or other relevant disciplines, such as communication or market research. In addition to work experience, an ICC Internship provides a unique opportunity to experience a truly international and multicultural environment.​
–

The National Book Foundation: The National Book Foundation, a literary nonprofit responsible for National Book Awards and other reading programs, aims "to celebrate the best of American literature, to expand its audience, and to enhance the cultural value of great writing in America." The National Book Foundation hosts year-round internships that offer great experience for anyone looking to be involved in creative fields and navigate their way into a publishing career.
–
---
Other Book Job/Internship Search Resources
–
Bookjobs: Bookjobs was created to aid in the recruiting of the best and the brightest college graduates around the country—graduates from all ethnic and social backgrounds and all areas of study. The site serves two purposes: to provide a centralized place for job seekers to research available positions throughout the publishing industry, and to provide basic information about the book publishing industry as a whole—commonly used words and terms in the industry, department descriptions, companies, events, and other information.
–
Media Bistro: A media job listing site, Media Bistro hopes to help anyone searching for new job opportunities, striving to advance their career, or looking to learn new skills and develop valuable expertise. Media Bistro offers tools and resources to help you navigate your own path. It posts on its job board media jobs and employment opportunities. It also has a selection of courses to teach you new skills and tips to develop your career. Other resources it offers include career guidance and job search support, professional resume writing services, and a showcase for freelancers to help them get attention and assignments.
–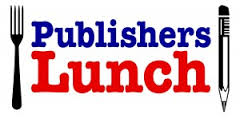 Publishers Lunch: Just as Publishers Lunch, or Publishers Marketplace, is a critical website to have bookmarked for keeping up with the publishing industry, its job board is a definitive source for jobs in publishing. For job seekers, it offers a free search for the most, best, and most recently posted publishing jobs in the industry. If you are looking to recruit publishing talent, this is the place for you.
–

Publishers Weekly: Publishers Weekly, familiarly known in the book world as PW and "the bible of the book business," is a weekly news magazine focused on the international book publishing business. It is targeted at publishers, booksellers, librarians, literary agents, authors and the media. PW is a leader in posting accessible job and internship for anyone looking to find a start or a career within the industry.
–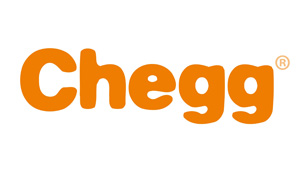 Chegg Internships: A more non-conventional search tool for book jobs, Chegg supplies internships and book job opportunities for undergraduate and graduate students alike, and there are separate links to lead you to both. This online textbook seller may supply many options other than those offered in the book publishing industry, but it updates often and has a user-friendly layout that makes it easier to find working opportunities that align with your aspirations.
–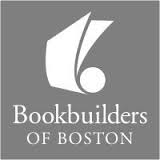 BookBuilders of Boston: With options ranging from internships to full-time positions, BookBuilders ofBoston have listings usually specific to Massachusetts, but occasionally branch out and post for internships and careers in other locations or remotely. BookBuilders is dedicated to bringing together people involved in book publishing and manufacturing. Its membership represents all facets of the book industry: editing, design, production, manufacturing, and marketing. Through its various activities, Bookbuilders offers a forum to exchange information, learn new technologies, and promote improvements in the quality of books.
–
Look Sharp: Look Sharp was designed specifically to help those looking for internships in publishing fields. It purports that entering an internship in publishing will place you in a continuously adapting industry at a revolutionary time: in response to threats against traditional print venues, more companies are experimenting with e-books and other digital formats. Publishing internships today are privy to innovations that change how people interact with what they read—news, literature, academic reviews, industry journals—and the reading communities they belong to. Internships in publishing also put you in contact with a network of editorial and press relations—not to mention the stars of the literary circuit. Look Sharp wants to provide chances to make valuable connections that can launch your publishing career and solidify your place in an exciting field.
–