Sports Illustrated
Position: Associate Web Producer
Type: Full Time
Location: NYC
Responsibilities include:
Editing original content, writing headlines and teases for stories and section fronts, as well as producing articles and photo galleries.
Section management including planning content around the sports calendar, assisting the site producer in coordinating news coverage on SI.com's front page, and maintaining connective tissue to the night time staff.
Working with writers on breaking news stories
Monitoring social streams and curating live feeds
The ideal candidate will demonstrate the following:
Strong news judgment and the ability to make quick and accurate decisions
Ability to assemble multiple components of a story and place it contextually across the site
Solid editing and writing skills
A broad knowledge of sports
Good organizational skills and the ability to multitask
Familiarity with the production of multimedia elements including non-linear video editing, Photoshop, animated GIFs, podcasts and polls
Experience in social media preferred, including a working knowledge of Twitter, Facebook, Google+ and Instagram
Familiarity with content management systems, Word Press blogging tools and HTML is ideal
At least one year previous experience in a print or online newsroom
This job was originally posted on Ed2010. Click for more info.
ESPN the Magazine
Position: Photo Assistant
Type: Part-time
Location: Connecticut
As a Photo Assistant you will assist in magazine photo research, web imagery, maintaining photo archives and more, while learning all the ins and outs of the magazine/web world. ESPN, Inc., The Worldwide Leader in Sports, is the leading multinational, multimedia sports entertainment company featuring the broadest portfolio of multimedia sports assets with over 50 business entities. Headquartered in Bristol, Connecticut, ESPN is 80% owned by ABC, Inc. (a subsidiary of The Walt Disney Company), and 20% by the Hearst Corporation.
ESPN was founded by Bill Rasmussen and launched on September 7, 1979. Now with over 6,500 employees, each year ESPN televises more than 5,100 live and/or original hours of sports programming. The company's mission is to serve sports fans.  Anytime.  Anywhere.
Responsibilities
•Researching images for the magazine and the web
•Assisting photo editors in a variety of ways, including production, mailings, photo trafficking and special projects
•Maintaining photo archives
•Work on multiple projects and communicate clearly
Basic Qualifications
• Typically, the assistant or researcher is a recent college graduate with some professional experience, perhaps as an intern for a magazine or newspaper
• Knowledge of web photography work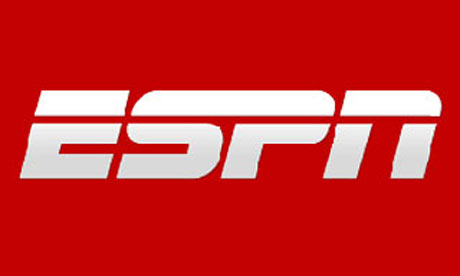 • Working knowledge of the Mac platform
• Photography research skills
• Strong attention to detail and organizational skills
• Ability to work in a fast-paced environment and handle complex projects under tight deadlines
• Ability to work independently and as part of a team
• Good understanding of permissions, including photo copyrights
Preferred Qualifications
• Working knowledge of OSX is a plus
• Bachelor's degree is preferred
 This job was originally posted on Ed2010.  Click for more info.