Metrosource Magazine
Type: Full Time
Position: Production Assistant
Location: NYC
Requirements:
Candidates for the position of Production Assistant should have at least a year of experience (internships count). You should be able to perform basic ad design and have working knowledge of InDesign, in order to lay out a directory. Knowledge of HTML/Wordpress are a plus, in order to assist in the updating of our website. You will also be responsible for administrative tasks, which require written and verbal communication skills. Microsoft Office proficiency a necessity. You should be willing to pitch in wherever help is needed.
You should be able to: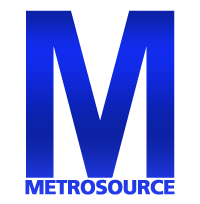 Use a working knowledge of Mac OS and CS 5.5 (InDesign, Photoshop).
Work with a team to manage art deadlines.
Make sure ads conform to print standards.
Maintain production logs.
Pre-flight pages and uploaded to printer.
Function in a small staff environment.
Maintain a positive attitude.
Excel in time-management.
View the original job posting here.
Random House
Type: Full Time
Position: Associate, eBook Production and Corrections
Location: NYC
Your tasks:
The eBook Production & Operations team seeks an Associate, eBook Production & Corrections, to join their team and support their efforts to create, update, and distribute digital products. The candidate will prepare book content for conversion, traffic conversions with vendors, make corrections directly to, and perform quality assurance on our eBook files.
This position will interface with division contacts and service providers to resolve quality issues. And work on dedicated special projects as they arise.
Responsibilities include performing quality assurance on eBook files, fixing errors found in eBook files, monitoring of schedules and reporting to make sure that content is received in a timely fashion and updated as needed. Responsibilities also include monitoring of file distribution to partners for and liaison with divisional production and editorial staff.
Our requirements:
The ideal candidate is a self-directed, self-organized, independent worker with very strong attention to detail, strong coding capabilities. He/She will be able to navigate consistent change (often on a daily basis) and working across multiple different workflows.
The candidate must have:
Prior office experience
Strong analytical and problem solving skills
Strong written and oral communication skills
Strong organizational and time management skills
Ability to prioritize and multi-task
Experience with Mac and Adobe Creative Suite (Photoshop, InDesign)
Experience with XHTML and CSS
Excellent PC Skills, including Microsoft Office Suite (Word, Excel, PowerPoint, Access)
Familiarity with the book and eBook production process is an asset
In addition, you must have demonstrated ability to work in a deadline driven environment with shifting priorities and heavy volume. Four-year degree or equivalent experience required. Prior related experience is a plus.
The ideal candidate will be able to navigate consistent change (often on a daily basis) and working across multiple different workflows.
View the original job posting here.