August 11, 2014
Translator Edward Strauss brings Corporal Louis Bartha's wartime writing to English-speaking readers for the first time in this harrowing first-person account of a French foot soldier who survived four years in the trenches of World War I, Poilu: The World War I Notebooks or Corporal Louis Barthas. @ Barnes and Noble, 2289 Broadway, 7:00 p.m.
August 12, 2013
Greenlight's new Cookbook Club, led by neighbor and educated foodie Grant Bremer, meets on the second Tuesday of every third month to share dishes and discussion of featured cookbooks, with a focus on locally available ingredients and accessible yet adventurous recipes. First-time attendees can attend without cooking; for every subsequent meeting attendees are asked to contribute a recipe for the group. For August, the group will be tasting recipes from First Prize Pies by Brooklyn pie maker Allison Kave, who made pies as a hobby, until one day her boyfriend convinced her to enter a Brooklyn pie-making contest and she won. Organized by month, the book includes pies for every sweet tooth, from inventive pies like Chocolate Lavender Teatime to old-school comfort pies like Candy Apple. @ Greenlight Bookstore, 686 Fulton Street, Brooklyn, NY, 7:30 p.m.
In the strangest 19th-century American novel you've never been assigned – Robert Montgomery Bird's Sheppard Lee, from 1836 – a ne'er-do-well digs for ghostly treasure at midnight while saying the Lord's prayer backwards. Such unholy doings anger up the universe, and Sheppard Lee gains what might be American lit's first blessing/curse superpower: the ability to hop into and possess dead bodies. Sheppard Lee becomes a miser, a dandy, even a slave who dispiritingly prefers captivity to freedom. The book's funny, dark, infuriating, and unforgettable; the current edition is blurbed by no less than Edgar Allen Poe. Tonight Tiffany DeRewal, a PhD candidate at Temple University, discusses Bird's curious novel, the gothic imagination in early America, and the grim business of grave robbing corpses for the benefit of med students and doctors – a class that included author/physician Robert Montgomery Bird.  @ The Morbid Anatomy Museum, 424A 3rd Avenue, Brooklyn, NY, 8:00 p.m.
Join Josh Weil and John Freeman for a discussion of Weil's debut novel The Great Glass Sea, about two brothers divided by ideological warfare in a dystopia dominated by a huge and ever-growing greenhouse (one presumably not as hot in New York in August). Weaving Russian history and language into an eerie alternate present, Weil's fantastically ambitious story of the bond between brothers amounts to a condensed exploration of the limits of loyalty in conflict. @ McNally Jackson, 52 Prince Street, 7:00 p.m.
August 13, 2014
Batman's 75th Birthday Celebration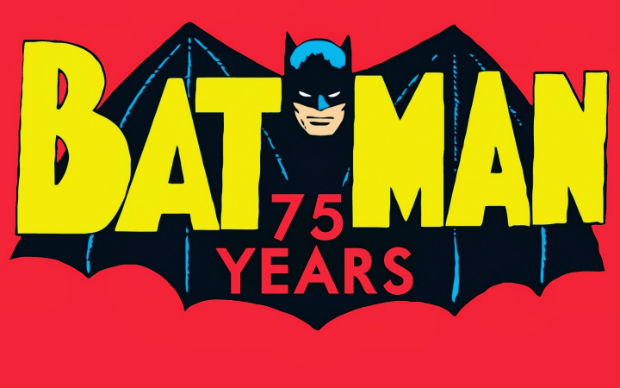 John Cunningham, VP of Marketing for DC Entertainment, will host Batman's 75th Birthday Celebration at the Bryant Park Reading Room with Scott Snyder, author of works of Batman, American Vampire, and Superman Unchained. @ Bryant Park Reading Room, 12:30 p.m.
Longtime NPR correspondent Margot Adler explores issues like power, politics, morality and identity and how they show up in vampire novels today in her latest book, Vampires Are Us: Understanding Our Love Affair with the Immortal Dark Side. @ Barnes and Noble, 2289 Broadway, 7:00 p.m.
Novelist Bridgett Davis leads a discussion of short stories by four of the most influential writers of the 20th century. The final discussion session will focus Hurston's rich use of language and imagery in Zora Neale Hurston: The Complete Stories. @ Brooklyn Public Library, Trustees' Room, 2:00 p.m.