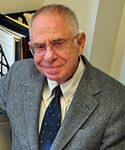 Dear Publishing Students and Colleagues,
Welcome back from winter break. We hope you had a relaxing vacation. We have 13 new students and 68 resuming students joining us this Spring 2016; a total of 81 enrolled. I want to wish you all a productive semester.
A few dates to put down on your calendar: Student/Alumni Dinner Thursday, April 14, 2016 from 6:00 pm to 8:00 pm at 163 William Street; David Pecker Lecture by Susan Katz, Thursday, April 28, 2016 from 6:00 pm to 8:00 pm in the Bianco Room; and Wednesday, March 2, 2016 a Mentoring Session that will be conducted by Susan Katz and Jane Denning at 1:00 pm at 551 Fifth Avenue. More details will follow on these events.
Again a reminder that we continue to celebrate the 30th Anniversary of the Publishing program this academic year (http://mspub.blogs.pace.edu/2015/11/23/pace-publishing-program-30th-anniversary/). We have now fostered publishing and publishing education since September 1985.
My colleagues and I extend our best wishes for a successful semester. Please feel free to contact me or my colleagues if you have any questions this semester.
Sincerely,
Sherman Raskin