February 6th- Adam JK Event 
Sunset Park,
220 36th Street,
Brooklyn, NY 11232
(subway: D, N, & R, 36th St. Station)
Time: 3:00 pm-5:00 pm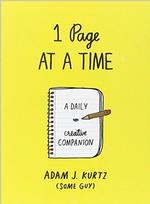 Join Adam JK, Brooklyn-based author, artist, and designer, for a signing and pop-up shop at WantedDesign's location in Industry City. He'll have toys and trinkets from his Gift Shop, as well as copies of his 1 Page at a Time diary/journal/calendar/creative companion/whatever-it-is to sign. Fudge artisans Izzy & Tallulah will be there as well with delicious samples. Copies of 1 Page at a Time will be available on-site.
February 9th- Kia Corthron + Robin D. G. Kelley 
Strand's 3rd floor Rare Book Room
 828 Broadway at 12th Street
Time: 7:00 pm – 8:00 pm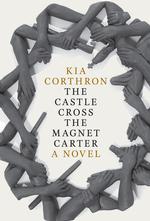 Kia Corthron, American playwright, screenwriter, and activist celebrates the highly anticipated release of her first novel, The Castle Cross the Magnet Carter. Her book sweeps American history from 1941 to the twenty-first century through the lives of four men–two white brothers from rural Alabama, and two black brothers from small-town Maryland.
Kia will be joined in conversation by Robin D.G. Kelley, one of the most distinguished experts on African American studies in the nation.
Buy a copy of The Castle Cross the Magnet Carter or a $15 gift card in order to attend this event. Please note that payment is required for all online event orders at the time of checkout.
February 10th- Richard Price in Conversation With James Hannaham 
Housing Works Bookstore
126 Crosby Street
New York, NY 10012
Time: 7:00 pm
Richard Price, author of seven novels including Lush Life and Clockers, is please to celebrate the paperback release of his most recent work The Whites with James Hannaham, author of the novel Delicious Foods.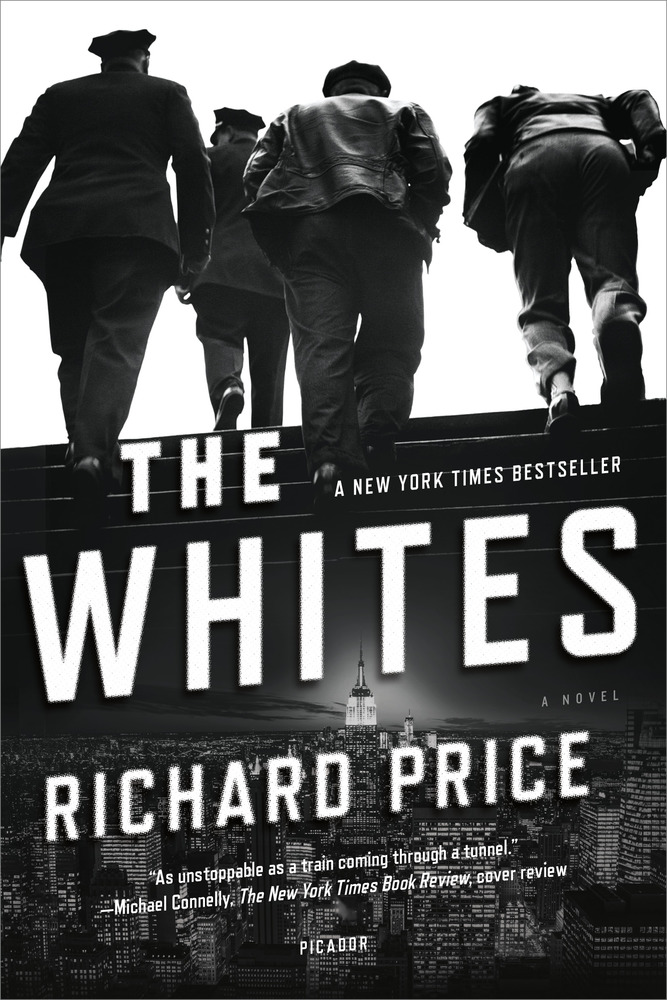 The Whites, Richard Price's most recent novel, has received widespread acclaim including being named a New York Times Top 10 Book of 2015, a NPR Best Book of the Year, and a New York Times Book Review Best Book of 2015. The book follows Billy Grave, a sergeant in Manhattan Night Watch, as he investigates a fatal slashing of a man in Penn Station. Piercing and eminently readable, The Whites is a book filled with kinetic energy. Richard Price is pleased to celebrate its paperback release with a conversation with James Hannaham, author of the novel God Says No.
Richard Price is the author of seven novels, including Clockers, Freedomland, and Samaritan. He won a 2007 Edgar Award for his writing on the HBO series The Wire.
James Hannaham is the author of the novels Delicious Foods and God Says No. He holds an MFA from the Michener Center at the University of Texas at Austin, and lives in Brooklyn, where he teaches creative writing at the Pratt Institute.
February 10th- Kevin Young presents Blue Laws: Selected and Uncollected Poems 1995-2015 In conversation with Mary-Louise Parker
Greenlight Bookstore
686 Fulton street
Brooklyn, NY 11217
Time: 7:30 pm
Greenlight is thrilled to welcome acclaimed poet Kevin Young back to Greenlight to present his new collection Blue Laws, a rich and lively gathering of highlights from the first twenty years of an extraordinary career, interspersed with "B sides" and "bonus tracks." From his stunning lyric debut Most Way Home and the amazing "double album" life of Jean-Michel Basquiat, through his broken-hearted Jelly Roll and his recent forays into adult grief and the joys of birth in Dear Darkness and Book of Hours, this collection provides a grand tour of a poet whose personal poems and political poems are equally riveting.
Together with wonderful outtakes and previously unseen blues, the profoundly felt poems here of family, Southern food, and loss are of a piece with the depth of personal sensibility and humanity found in his Ardency: A Chronicle of the Amistad Rebels or bold sequences such as "The Ballad of Jim Crow" and a new "Homage to Phillis Wheatley." Young talks about his poetic history with actor and writer Mary-Louise Parker (author of Dear Mr. You), an ardent fan of Young's work.