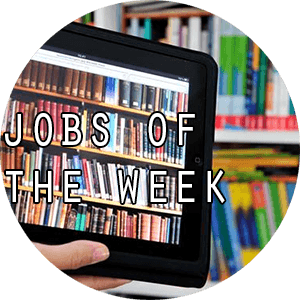 HarperCollins
Publishers is looking for a Coordinator in the Ad/promo department. The Ad/Promo department manages the design and print production of promotion, advertising and social media creative; digital catalogs for all Adult imprints; Corporate Communications projects; Sales and International Marketing materials; and oversees and creates materials for BEA, Comic Cons, and other conventions.
Responsibilities:
 Assists members of the department with researching giveaway ideas (ie tote bags, t-shirts, etc) and gathering production costs/schedules.
 Designs simple jobs such as stickers, signage, 3D book shots.
 Assists department head with trade and consumer show management, including setting up meetings, booking hotel rooms, attendee registration, working with vendors on booth layouts and design.
 Seasonal management of the Audio and Large Print digital catalogs, including proofreading and formatting copy.
 Oversees promotional inventory stored at the company's mailing house.
Qualifications:
Must possess college degree or equivalent work experience
1 year prior experience in publishing, advertising, or equivalent marketing-related field
Familiarity with Adobe Creative Suite: Photoshop, Illustrator, and InDesign required
Proofreading skills and an ability to multitask required
Please submit a cover letter along with your resume.
HarperCollins Publishers are currently seeking a Sales Support Coordinator to provide support to the Adult Sales Division.
Responsibilities:
Coordinate and run presentations during seasonal Launch and Sales Conference meetings, including gathering and organizing the presentation of any materials and troubleshooting basic technical issues
Plan and organize Sales meetings, including Launch and Sales Conference, by coordinating with various departments, the President and Director of Sales to create agendas, book rooms, plan for technical help, and order catering where necessary
Coordinate and distribute agendas, launch audios, reading notebooks, manuscripts, change memos and other key sales materials
Coordinate and track print galleys, organize and add to the department's galley shelves
Coordinate regular mailings of key marketing materials to Sales
Coordinate with sales and marketing to reserve space, process contracts, and send materials for regional holiday catalogs.
Maintain internal Sales site, SalesConnect, by adding and removing reports, updating reports, and organizing and improving the site
Work closely with Marketing and Sales to respond to sales reps' requests
Qualifications:
Bachelor's degree or equivalent work experience
At least 1 year of relevant work experience required
Excellent organizational skills and very strong attention to detail
Ability to set priorities under pressure
A good working knowledge of basic computer troubleshooting
Ability to work independently in a fast-paced environment
Proficiency with Microsoft Word, Outlook, Excel, and PowerPoint
Knowledge of Edelweiss helpful, but not necessary
Excellent written and oral communications skills, comfortable presenting before and communicating with coworkers from a variety of areas of the company
HarperCollins Publishers is an Equal Opportunity Employer