Digital Media Project Editor, College Division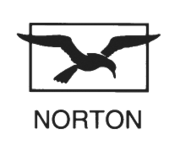 W. W. Norton & Company is seeking a Digital Media Project Editor for its college textbook department. This position will report directly to the Managing Editor, College Digital Media. Working closely with the editorial and production teams, the Digital Media Project Editor will be responsible for managing all aspects of editorial production for digital media projects across all disciplines.
Essential Job Responsibilities:
Manage and help edit various digital media projects with an emphasis on the science content (including such products as epub3 ebooks, our online adaptive quizzing system, Interactive Listening Guides, Coursepacks, StudySpace, Interactive Instructor's Guides, etc.) through all aspects of production, overseeing and evaluating the copy editors, proofreaders, and other relevant freelancers to maintain quality control and timely delivery of products.
Help devise and enforce schedules.
Collaborate closely with editorial colleagues to ensure quality and timely delivery of materials to digital production.
Collaborate closely with digital production in reporting and troubleshooting functionality issues.
Document management: help organize and maintain files, following strict naming conventions to maintain version control.
Respond to queries from copyeditors and proofreaders.

Required Qualifications:
Bachelor's degree
Employment eligibility to work with W. W. Norton & Company in the U.S. is required.
Must be able to work full business hours in our NYC location.
At least two years prior experience in publishing in the project editorial/production editorial role, preferably in college publishing. If the candidate has subject matter experience in science and economics, this can be flexible.
Must be highly disciplined, self-motivated, and flexible to the various pressures and changing priorities of any given project.
Must be able to work in a fast-paced environment and juggle multiple responsibilities.
Excellent organizational, verbal, and written communications skills.
Must be extremely detail oriented.
Must have excellent copyediting and proofreading skills to edit content, as well as proficiency to check product functionality.
Must be able to work in all disciplines, especially the sciences.

Technical Skills: Just handle working in a digital environment. Proficiency in Word, PowerPoint, Excel, Adobe Acrobat Pro, Photoshop, and HTML preferred. Familiarity with project management systems, team collaboration software (Googledocs, Confluence), bug tracking systems (JIRA), and different content management systems a plus.
Copyediting, proofreading, and additional editing tests will be given.
If you would like to be considered for this position, please send a cover letter and résumé to Recruiting (recruiting@wwnorton.com). Please be sure to indicate which position you are applying to in the subject line.