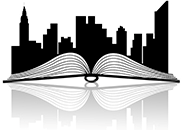 The Book Industry Guild of New York, Maple Press, and Glatfelter Paper
Twenty-Second Annual Plant / Mill Tour

Where: To Maple Press and Glatfelter Paper
When: Tuesday May 17 – Wednesday May 18, 2016
What: Tours of the plant and the paper mill
The Lowdown: We will meet at 8:00 a.m. at the Port Authority in New York City on Tuesday morning and travel by bus to Glatfelter in Spring Grove, PA. We will stop for lunch along the way. Once at the mill, guided tours will be given. Following the tour, we will go to our hotel for the night, the Heritage Hills Resort in York, PA. You will be given the evening to spend on your own at the resort, which does feature a restaurant and pub. Wednesday morning will be spent touring Maple and learning the bookmaking process. The group will then return to New York City by bus to arrive around 5:00 p.m.
The Fine Print: There is no cost for participants on this trip for the bus or the hotel; however, lunch and dinner on Tuesday and lunch on the return trip to NYC at a thruway rest stop are NOT included. Spots are limited and will be filled strictly on a first-come basis. Because of the limited space, reservations will be restricted to two per company. Additional names can be placed on a waiting list in the event of cancellations. To reserve a spot, or if you have any questions, please send an e-mail to Steve Bedney at sbedney@gmail.com. Please include an e-mail address and telephone number, and specify if you require vegetarian meals or have any dietary restrictions. Participants will be notified of the details prior to the trip.
This is The Guild's twenty-second running of the Spring paper mill / printing plant trip. All of the previous trips filled up quickly, so don't delay in making your reservation.
Non-BIGNYmembers will be accepted, but will automatically be waitlisted and a spot on the trip is not guaranteed.
For more information you can visit www.bigny.com