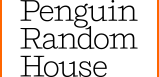 Penguin Random House offers paid internship opportunities during the Spring, Summer, and Fall in various business areas such as contracts, editorial, finance, graphic design, managing editorial, marketing, online marketing, production, publicity, sales, subsidiary rights, and operations.
Internship opportunities are available in their adult, children's, and corporate divisions and interns will work in either their Hudson Street or Broadway office location. Spring & Fall interns work for 14 hours per week and Summer interns work for 28 hours per week. Specific program dates and application details are below.
They are currently accepting resumes for the Spring 2016 Internship Program!
2016 SUMMER PROGRAM DATES:
June 6, 2016 – August 12, 2016
APPLICATION PERIOD:
March 6, 2016 – April 25, 2016
***
2016 FALL PROGRAM DATES:
September 12, 2016 – November 18, 2016
APPLICATION PERIOD:
June 12, 2016 – August 1, 2016
For more information click here.