In Conversation: Ann Packer & Elizabeth Strout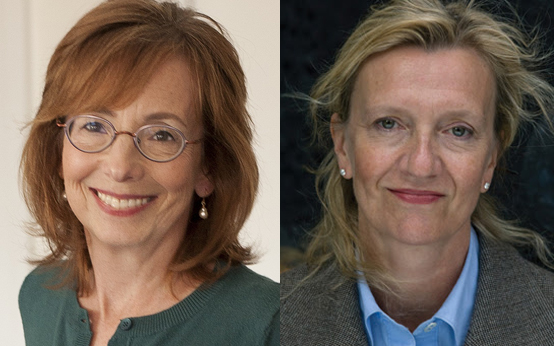 Center For Fiction 
17 E 47th St,
New York, NY 1001
Tuesday April 5, 2016
07:00 pm
New York Times bestselling authors Ann Packer and Elizabeth Strout will discuss their new novels that center around the powerful influence of families on our lives. The Children's Crusade  (Packer is the compassionate and nuanced story of the Blairs and their home in the yet-to-be-discovered Silicon Valley, and how family can be both a comfort and a destructive force. Strout's My Name is Lucy Barton  tells the story of a reunion between a mother and daughter that uncovers long-buried tensions.
Ann Packer is the acclaimed author of two collections of short fiction, Swim Back to Me and Mendocino and Other Stories, and two bestselling novels, Songs Without Words and The Dive from Clausen's Pier, which received the Kate Chopin Literary Award, among many other prizes and honors. She lives in San Carlos, CA.
Elizabeth Strout is the Pulitzer Prize–winning author of Olive Kitteridge, as well as The Burgess Boys, a New York Times bestseller; Abide with Me, a national bestseller; and Amy and Isabelle, which won the Los Angeles Times Art Seidenbaum Award for First Fiction and the Chicago Tribune Heartland Prize. She has also been a finalist for the PEN/Faulkner Award and the Orange Prize in England. Her short stories have been published in a number of magazines, including The New Yorker and O: The Oprah Magazine. Elizabeth Strout lives in New York City. Her latest book is My Name is Lucy Barton.
For more information click here.