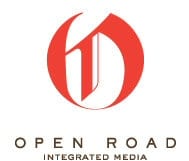 Open Road Integrated Media is an ebook publisher and digital media company. We publish and market ebooks from legendary authors, including William Styron, Pat Conroy, Alice Walker, James Jones, and Sherman Alexie, and oversee a network of social websites built around authors, books, and the love of reading.
Their internships offer a breadth of work experience to current college sophomores–seniors and recent graduates. Interns gain invaluable exposure to ebook production, sales, marketing, and in working in the media and publishing sector. Interns will have the opportunity to increase their knowledge of the industry at team meetings, topical "Lunch & Learn" seminars, and "brown bag" lunches with members of other departments.
Internships last on average, 12–15 weeks. The office is located in downtown Manhattan. Scheduling is flexible. Ideal applicants are able to receive course credit.
Please indicate your preferred department in your cover letter. To apply, visit: http://bit.ly/1kpnGg4
Marketing Interns
The marketing department is divided by verticals/genres, which include literary fiction, mystery and thriller, science fiction and fantasy, nonfiction, lifestyle, romance, and children's. In addition to other projects, interns on each team can expect to:
Conduct blogger and reviewer outreach
Assist with the development of campaigns
Assemble mailings and marketing reports
Create and/or design content for social media platforms and the Open Road blog
Marketing Operations Interns
The marketing operations team manages a variety of projects that involve metadata, discoverability, and ebook promotion, and management of content for our web properties and email marketing programs. Interns working with ops can expect to:
Assist with research in support of various initiatives
Work in source systems to ensure that our marketing metadata is up to date
Help create and update internal process documentation
Write original content for our consumer-facing digital channels
Pitch in on mailings and other outreach
Ebook Production Interns
The managing editorial interns will report to the managing editor assistant and work closely with editorial, production, and design team members. The right individual will have the unique opportunity to experience all aspects of managing editorial in a next-generation publishing environment. Primary responsibilities include:
Perform quality assurance of Open Road titles on major reading devices (iPad, Kindle, and others)
Proofread POD files
Enter descriptive copy and other metadata as needed in title management system
Create title and copyright pages
Prep books for digitization
Check current Open Road titles on Apple, Amazon, and other major etailers to ensure they are active and display the correct metadata
Assist in keeping title reports up-to-date and accurate
Requirements
Strong attention to detail
Ability to juggle multiple and varied tasks
Demonstrated interest in managing editorial and next-generation publishing
Knowledge of ereader devices and social media helpful