Managing Editorial Intern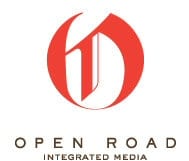 Open Road Integrated Media
Open Road Integrated Media has openings for several unpaid, for-credit interns to work 15 to 20 hours per week in its managing editorial department.
The managing editorial intern will assist the managing editorial department in a number of tasks related to ebook and POD production, including preparing hard copy files for digitization, device QA, data entry, departmental administrative tasks, and some proofreading.
The managing editorial intern will report to the associate managing editor and work closely with editorial, production, and design team members.
Open Road is a fast-paced, high-profile startup—details and deadlines are of the essence. The right individual will have the unique opportunity to experience all aspects of managing editorial in a next-generation publishing environment.
Primary Responsibilities
Perform quality assurance of Open Road titles on major reading devices (iPad, Kindle, and others)
Proofread POD files
Enter descriptive copy and other metadata as needed in title management system
Create title and copyright pages
Prep books for digitization
Check current Open Road titles on Apple, Amazon, and other major etailers to ensure they are active and display the correct metadata
Assist in keeping title reports up-to-date and accurate
Requirements
Strong attention to detail
Ability to efficiently manage time and work independently
Demonstrated interest in managing editorial and next-generation publishing
For information on how students can apply contact Prof. Denning at jkinneydenning@pace.edu