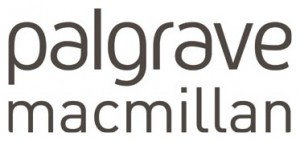 Springer Nature is a major new force in scientific, scholarly, professional and educational publishing. By using its combined expertise, scale and the reach of our brands, the company aims to grow and innovate in order to better serve academic researchers, students, teachers, institutions, professionals and the wider public, by helping them discover more.
Springer Nature was created through the combination of Nature Publishing Group, Palgrave Macmillan, Macmillan Education and Springer Science+Business Media in May 2015. This strategic merger brought together these dynamic publishing houses with more than 150 years of history behind them, as well as complementary geographic footprints and brand portfolios, a track record of creativity and innovation, and a shared vision to advance knowledge and learning around the world. The company numbers almost 13,000 staff in over 50 countries and has a turnover of EURO 1.5 billion.
Palgrave Macmillan is a global academic publisher. Palgrave publishes textbooks, journals, monographs, professional, and reference works in print and digital version. Palgrave presently publishes over 2,000 titles a year in subjects such as Political Science, Economics, History, Literature, Linguistics, and Business, from offices in New York, London, and Shanghai. The list contains original works by many of the foremost scholars in the world, including Nobel laureates and internationally recognized experts.
Job Description
Palgrave Macmillan is looking for a motivated Editorial Intern to join its well-regarded academic editorial team. During this three month internships, the Editorial Intern will be responsible for supporting a team of Editorial Assistants in their duties related to publishing, which includes a mix of research monographs and supplementary texts for graduate and undergraduate course. The intership is a fast-paced position that requires juggling multiple tasks and priorities on a daily basis. Specific responsibilities of the Editorial Intern include:
* Preparing manuscripts for transmittal to book production
* Mailing author copies of published books
* Processing peer review payments
* Entering and checking data in our book management system
* Assisting with research projects into possible book commissioning areas
Job Requirements
* Undergraduate degree with a passion for academic and scholarly publishing
* Familiarity with basic Microsoft Office applications
* Experience multitasking effectively in a fast paced environment
* Exceptional organizational and interpersonal skills
* Ability to prioritize, meet deadlines and work independently
* Superior verbal and written communication skills
* Keen proofreading skills
We offer a comprehensive benefits package that includes:
– Medical, Dental and Vision
– Life and AD&D
– 401(k)
– Flexible Spending Accounts
– Transit Accounts
– Tuition Assistance
– Summer Hours
Visit our website at www.springernature.com.
Springer Nature is an Equal Opportunity Employer that complies with the laws and regulations set forth in the following EEO Is The Law Poster:
http://www.dol.gov/ofccp/regs/compliance/posters/pdf/eeopost.pdf.
To apply for this position, please use the following URL:
https://ars2.equest.com/?response_id=6ef8a351b336d43b2cf482776e20b406