Friday, June 24, 7:30 PM
Berg'n Beer Hall
Ina Yalof presents Food and the City: New York's Professional Chefs, Restaurateurs, Line Cooks, Street Vendors, and Purveyors Talk About What They Do and Why They Do It
In conversation with Charlie Sahadi and Wilson Tang
Drink discounts with book purchase!
Friday June 24, 2016 7:00 PM
Barnes & Noble Locations
Join us for an event that is sure to conjure a magical experience for the most modest Muggles and wisest Wizards! Customers can enter the Harry Potter Limited Edition Cover Print Sweepstakes, and activities include a coloring station (send an exclusive Owl Post Postcard), trivia, and the opportunity to participate in the assembly of a Wrebbit 3D Hogwarts Astronomy Tower, an 875-piece 3D puzzle.
Special Instructions
The Barnes & Noble Café will be offering special Harry Potter themed treats. Ask a bookseller for complete details and Official Rules regarding the Sweepstakes. Giveaways available while supplies last.
Sunday, June 26th, 4:00 PM – 6:00 PM
Wonder Bookstore
Get ready for an afternoon of Fantastic Teen Reads as three talented authors present their latest fantastic tales for teen readers. JULIE ESHBAUGH, HEIDI HEILIG, and ELEANOR HERMAN will be here starting at 4pm to share their latest novels — you won't want to miss a page!
JULIE ESHBAUGH for Ivory and Bone 
HEIDI HEILIG for The Girl From Everywhere
ELEANOR HERMAN for Empire of Dust
JAMES FRANCO SIGNS STRAIGHT JAMES / GAY JAMES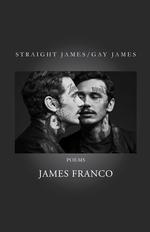 June 26: 12:00PM – 3:00PM
Stand Bookstore
James Franco returns to Strand to sign Straight James / Gay James, his latest genre-bending chapbook, featuring poetry that investigates the fluid divide between public and private, real and constructed. Drawing its title from an interview of "Gay James" as conducted by "Straight James," it breaks down the many personas of James Franco as only the man himself could. Don't miss the chance to get your copy signed and meet the author!
Please note: James will also sign other books, but no memorabilia/posters/photographs/fan art/etc will be signed. Photos are permitted when taken by a Strand staff member.
Please note: payment is required for all online event orders at the time of checkout.