June 30: 6:30 pm – 8:30 pm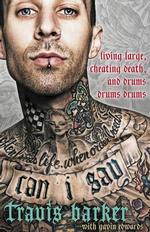 Strand Bookstore
Travis Barker, best-known as the drummer of the rock band Blink 182, will sign copies of his memoir, entitled Can I Say.
Travis Barker, drummer for the multiplatinum punk band Blink-182, bares his soul in Can I Say: Living Large, Cheating Death, and Drums, Drums, Drums, his memoir of the climb to superstardom, the rocky road of recovery after the plane crash that nearly killed him, and the decades' worth of hard-earned inspiration and insight that have kept him going. He'll be at the Strand this summer to meet fans and sign copies of his book–don't miss out on this chance to meet one of the most respected and prolific drummers of all time!
Buy a copy of the book to grab a spot in line. If you've already got a copy of the book, bring it along and buy a $15 gift card (also below) to reserve a spot in line. This is a signing of Can I Say only.
Word Bookstore Brooklyn location
Comedians Larry David and Jerry Seinfeld never thought anyone would watch their silly little sitcom about a New York comedian sitting around talking to his friends. NBC executives didn't think anyone would watch either, but they bought it anyway, hiding it away in the TV dead zone of summer. But against all odds, viewers began to watch, first a few and then many, until nine years later nearly 40 million Americans were tuning in weekly.
Seinfeldia celebrates the creators and fans of this American television phenomenon, bringing readers behind the scenes of the show while it was on the air and into the world of devotees for whom it never stopped being relevant, a world where where the Soup Nazi still spends his days saying "No soup for you!", Joe Davola gets questioned every day about his sanity, Kenny Kramer makes his living giving tours of New York sites from the show, and fans dress up in Jerry's famous puffy shirt, dance like Elaine, and imagine plotlines for Seinfeld if it were still on TV.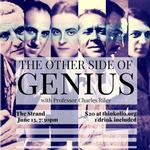 July 6: 7:00 pm – 8:00 pm
Strand's 3rd floor Rare Book Room at store at 828 Broadway at 12th Street
Lucky young Americans in Paris during the 1920s, including Hemingway, Fitzgerald and Gershwin, measured themselves against monumental figures of the time: Joyce, Picasso, Stravinsky. Powerful personal connections link the works that grew from near-daily contact with other geniuses. What has been obscured by the halo of their success is that many were audaciously trying media with which they had little experience. Writers and composers painted up a storm, artists turned into poets, and the theater gathered dream teams of talent. Hemingway was a connoisseur of contemporary art, Gershwin and cummings exhibited paintings, Leger made films, Pound wrote an opera, and Picasso was spending more time backstage at the Ballets Russes than in the studio. This is a celebration of the courage to go beyond one's specialty to experiment.
Buy a $20 ticket to attend this event— admission will include 1 drink, courtesy of Jenny & Francois. Please note that payment is required for all online event orders at the time of checkout.