Wednesday, July 20, 2016 at 7:00PM
Housing Works Bookstore Cafe
126 Crosby Street New York, NY 
Join them for a panel conversation in celebration of Hannah Pittard's new novel Listen to Me. Hannah is joined by Kaitlyn Greenidge (We Love You, Charlie Freeman), Amy Gentry (Good As Gone), and Liz Moore (The Unseen World). Moderated by Arianna Rebolini, senior editor at BuzzFeed.
RSVP to this event on Facebook »
Wednesday, July 20, 2016 at 3:00 pm-4:00 pm
Learn what you need to know before buying or selling an old book. Have you ever wondered how the experts on TV can look at an old book and know about its value? Do you have an old book? Do you wonder how much it is worth? If you want to learn more about what makes an old book rare or valuable, then join us as we explore the world of antiquarian books.
The Library has many resources to help you develop an appreciation for antiquarian books and to assist you in determining if your books are rare.
In this class you will examine an old book, look to see who else owns a copy, and review the sale records and current booksellers' catalogs to learn about its value. Along the way attendees will learn about the tools and resources that the antiquarian community uses to value a book. Come join and learn how you can engage in the world of old and rare books.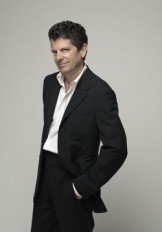 July 20, 2016 at 12:30pm–1:30pm
Bryant Park Reading Room
Michael Gross, Bestselling Author of 740 Park, House of Outrageous Fortune, Model
From Richard Avedon to Irving Penn, front-row and backstage reporters share never-before-told anecdotes and give insight into the highs and lows of fashion photography and the people behind the camera.
Hosted by Alina Cho, Journalist and Editor-at-Large Ballantine Bantam Dell, Style & Fashion Genre
Thursday, July 21, 2016 at 7:00pm
McNally Jackson 
52 Prince St.
New York, NY
Emma Straub's Modern Lovers, a New York Times Bestseller, tells the story of three young friends becoming old enough to watch their own children come of age. According to The New York Times, Straub "captures the jagged highs and lows of adolescence with freshness and precision, and the decades-long relationships of old college friends with a wry understanding of how time has both changed (and not changed) old dynamics." Emma Straub has written for Tin House, The Paris Review Daily, The New York Times, and Rookie, and is the author of two previous novels, Laura Lamont's Life in Pictures and the New York Times Bestseller The Vacationers. Lorrie Moore says, "Emma Straub is a magician, full of brilliance and surprise."
She will be joined by Stuart Nadler, for the New York launch of his new novel The Inseparables, an account of three generations of women dealing with unwanted disclosures, discoveries of secrets, and catastrophic relationships. Stuart Nadler is previously the author of the novel Wise Men and the short story collection The Book of Life, as well as a recipient of the 5 Under 35 Award from the National Book Foundation. "Stuart Nadler's savage wit and incendiary insights mix in this brilliant, funny and deeply moving novel to give us a glimpse into the generational moment we're all living in," says Alexander Chee. "This is a novel about how our culture treats sex, and the lives—and rights—of women of any age."