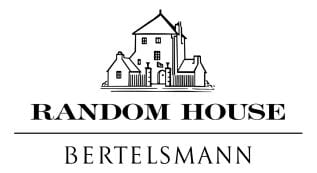 Random House is home to the world's most acclaimed storytellers, thought leaders, and innovators, and Open House is our signature special event.
Held three times per year, this unique day-long experience brings together the biggest names in publishing for a full day of interactive author panels and book talks in New York. Readers get a behind-the-books look at what's new at this all-inclusive day, which instantly sells out. Our tenth Open House will take place on Thursday, December 15, and tickets will go on sale on Friday, September 23 at 9:00 AM ET.
Random House's Open House was launched in 2012 and has featured speakers such as Tom Brokaw, Gloria Steinem, Anna Quindlen, Elizabeth Strout, Jodi Picoult, Lee Child, Emily Giffin, Brooke Shields, Drew Barrymore, Ruth Reichl, and Curtis Sittenfeld.
Event Details
What's Included
Orchestra Ticket ($85) includes:
Orchestra Seating
Full day of programming
Early finished copies of books
Coffee and light breakfast
Boxed lunch
Afternoon reception featuring complimentary wine and snacks
A behind-the-scenes look at publishing at Random House
Random House canvas tote bag filled with books and goodies
Balcony Ticket ($75) includes:
Balcony Seating
Full day of programming
Early finished copies of books
Coffee and light breakfast
Boxed lunch
Afternoon reception featuring complimentary wine and snacks
A behind-the-scenes look at publishing at Random House
Random House canvas tote bag filled with books and goodies
Date & Time
December 15, 2016
9:00 AM to 5:00 PM Add to Calendar
Location
New York, NY
The Kaye Playhouse
at Hunter College
695 Park Avenue
(Entrance on 68th Street between Lexington and Park)
New York, NY 10065