September 6, 2016
Dear Colleagues and Graduate Students,
I hope you enjoyed your summer break. Welcome back to Pace University. We have 29 new students and 52 current students enrolled in the MS Publishing program for the Fall of 2016; a total of 81 students this semester. The faculty and staff look forward to working with you and assisting you this term.
Please mark your calendars for the following publishing events. Lisa Sharkey will give the Fall 2016 semester lecture as the David Pecker Visiting Professor on Wednesday, November 30, 2016. Ms. Sharkey is Senior Vice President/Director of Creative Development for HarperCollins and is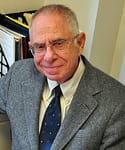 serving as David J. Pecker Visiting Professor for the 2016-17 academic year. Her lecture will take place at 163 William Street, 18th floor at the downtown NYC campus from 6-8pm. She will discuss issues currently facing the publishing industry. Refreshments will be served.
Another event and date to place on your calendar is the Student Orientation which will take place on Thursday, September 22, 2016, at 5pm -6 pm outside Multi-Media Lab, Pace Midtown Center (551 Fifth Avenue, 8th floor). Please make every effort to attend both events.
We wish you a very successful semester. Please feel free to contact me or faculty or staff if you have any questions during the semester. My very best to you for a successful fall term.
Sincerely,
Sherman Raskin
Professor English/Publishing
Director MS in Publishing Program
Director Pace University Press