Saturday, September 17, 4:30 pm
535 West 22nd Street, 5th Floor
New York City
A conversation with the artists, Molly Nesbit and Yasmil Raymond will occur at 4:30 pm. Signed books will be available for purchase.
Admission is free. Reservations encouraged.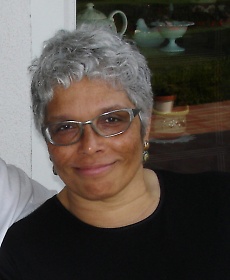 Saturday, September 17 at 1 pm-3 pm
Brooklyn Public Library, Central Library, Dweck Center
10 Grand Army Plaza
New York, NY
Coretta Scott King Award winning book illustrator and Katowitz-Radin Artist-in-Residence, Pat Cummings, details the creative process and craft behind picture books, with distinguished panelists Rudy Gutierrez, Evan Turk, and Rachel Vail. Each speaker will exhibit slides of their work; audience questions will follow.
Admission is free. RSVP Here

Monday, September 19 at 12:00 pm
92nd Street Y
1395 Lexington Ave
Join author Kio Stark as she explores the rich meanings and the transformative possibility of talking to people you don't know — and how these beautiful interruptions in daily life can change you and the world we share.
Admission is $25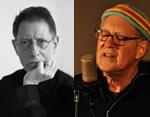 Wednesday September 21 at 6:00 pm – 7:30 pm
NYU Bookstore
726 Broadway
Tim Tomlinson has lived and published work all over the world, including his recent poetry collection Requiem for the Tree Fort I Set on Fire (Winter Goose Publishing, 2016). He currently teaches in New York University's Global Liberal Studies program.
Barry Wallenstein is an emeritus professor of literature and creative writing at City College (CUNY), an editor at American Book Review, and the author of nine books of poetry. His poetry has been recorded with jazz accompaniment: At the Surprise Hotel and Other Poems (Ridgeway Press, 2016) is his most recent poetry collection.
Admission is free