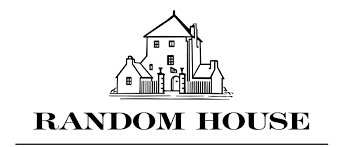 Random House is hosting their Open House event on Thursday, December 15.
Open House is hosted three times a year, and is a day-long event that brings together the biggest names in publishing for a full day of interactive author panels and book talks, as well as behind-the-scenes looks of publishing at Random House.
Tickets must be purchased before the event and sell-out quickly. Ticket purchases come with access to the events all-day, a light breakfast and boxed lunch (one of 4 options given, including gluten-free and vegetarian), a canvas tote with up to $150 in books and goodies, early copies of books, a signed copy of Trevor Noah's "Born a Crime" novel, and so much more!
Authors featured on this year's panel include: Jodi Picoult, George Saunders, Trevor Noah, Diana Gabaldon, Jon Meacham, Fannie Flagg, Lindsey Lee Johnson, Allison Pataki, Sana Krasikov, and Laura McHugh.

Ticket Purchasing Information: Tickets can be purchased here and go on sale Friday, September 23rd at 9 AM and sell out very fast. Tickets cost $85 per person, and seats are chosen when you register.
Date/Time for Event: Thursday, December 9 from 9:00 AM until about 5:30-6:00 PM
Location: The Kaye Playhouse at Hunter College
695 Park Avenue (Entrance on 68th Street between Lexington and Park)
New York, NY 10065