New York, NY 10010
Seeking a Full-Time Executive Assistant to Chairman/Literary Agent
Trident Media Group is a literary agency and management company founded by Robert Gottlieb and Dan Strone. Trident represents such major clients as Catherine Coulter, Stephen Colbert, Jon Stewart, Deepak Chopra, Michael Ondaatje, Russell Banks, Marilynne Robinson, the Dune Estate, and many other New York Times best-selling authors.
In 2002, Trident Media Group merged with the Ellen Levine Literary Agency to further broaden its list. Trident Media Group currently employs over a dozen literary agents who represent authors across the spectrum of literary fiction, commercial and genre fiction, and non-fiction of all types.
Trident E-Book Operations is a full-service department that provides hands-on publishing assistance to authors who choose to explore self-publishing opportunities for their frontlist and/or backlist titles.
Minimum Requirements:
• Bachelor's degree
• 1-2 years experience at an agency or in book publishing
• Must be independent and self-directed in handling projects
• Excellent people and communication skills
• Superior organizational skills and very detail-oriented
• Extremely professional and articulate
• Proficient in Microsoft Word, Excel, and Outlook
• Knowledge of BAITS software a plus
• Social media skills a plus
•Former experience assisting high-level executive a plus
Responsibilities Include:
• Reading manuscripts and providing editorial feedback
• Answering and placing telephone calls
• Taking dictation and drafting correspondence
• Generating expense reports
• Scheduling meetings
• Coordinating travel itineraries
• Creating weekly staff meeting reports
• Tracking and routing checks and contracts
• Tracking manuscripts and their delivery dates
• Corresponding with clients via email and phone
• Attendance and note taking for various staff meetings
• Updating the company website
• Providing updates for the Foreign Rights Guide
Additional job responsibilities may be assigned
If you are  interested in applying please contact Mary-Rhea Potenciano at mpotenciano@tridentmediagroup.com. Due a large volume of applications, only the most qualified will be asked to interview. Please submit a cover letter and resume. No phone calls please.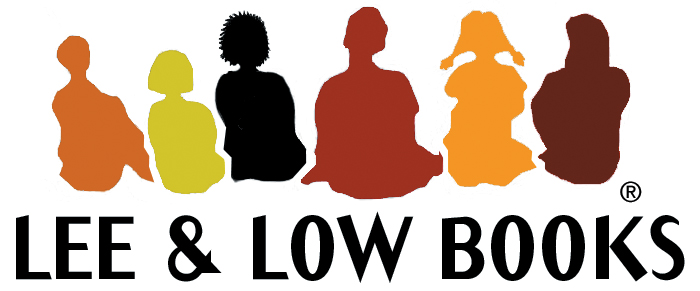 95 Madison Avenue, Suite 1205
New York, NY 10016
Seeking a Full-Time Junior designer/ Production Assistant
The position offers the opportunity to work in the collegial environment of a small, independent publishing company and to contribute to Lee & Low's mission of publishing diverse books about everyone and for everyone. Lee & Low Books is the largest multicultural children's book publisher in the country.
Minimum Requirements:
• Must have 1-2 years experience working with book (preferably illustrated, children's) design
• Strong knowledge of Adobe InDesign and Photoshop are required
• Must have the ability to work independently, take initiative, and multitask on a daily basis.
•Must  be detail oriented, organized, and able to meet short- and long-term schedules.
Responsibilities Include:
• Preparing new paperback editions for Spring and Fall lists for all imprints, plus any special editions that arise
• Preparing and processing all backlist reprints for all imprints
• Checking proofs and blues
• Maintaining electronic and paper reprint files, including reprint library
• Maintaining printer archive files for for all company imprints; check and provide files as necessary for foreign rights and subrights consideration and sales
• Creating new book PDFs for website and e-book conversions
• Implementing design of Teacher's Guides from final manuscripts
• Create marketing materials such as ads, postcards, and conference signing posters
• Liaison with editorial and marketing for advance materials orders and schedules for new books; submit information to manufacturing and monitor delivery
• Monitor manufacturing schedules and liaison with manufacturing on tracking all titles in production (new titles and reprints)
If you are interested in applying, email a resume, cover letter, and relevant links to: careers@leeandlow.com with subject line: junior designer.
New York, NY
Seeking Full-Time Rights Coordinator
Taylor & Francis Group, an Informa company is committed to equal employment opportunity for all employees and applicants for employment without regard to age, color, creed, disability status, gender, national origin, race, religion, sexual orientation or veteran status, or any other legally protected status.
Minimum Requirements:
• College degree or equivalent work experience required
• Publishing experience required and international publishing experience a plus
• Subsidiary rights experience preferred; ideally, experience negotiating contracts
• Strong organizational skills and exceptional attention to detail
• Ability to manage multiple tasks and work independently within a busy international organization
• Excellent computer skills (MS Office, especially Word/Excel/Outlook)
• Database entry experience a plus
• Excellent verbal and written communication skills; foreign language skills are welcome but not essential
• The ability to build strong working relationships with a diverse range of internal and external stakeholders
Responsibilities Include:
• Increase rights revenue for specific product lines by defining and implementing a sales strategy, forecasting growth, setting and meeting sales targets, and overall improving rights revenue and profitability
• Build strong working relationships with international publishers, agents, and relevant local T&F offices and departments across the business to enable smooth work flow processes
• Working with Editorial, develop excellent product knowledge of Garland and Medical titles; prepare collateral to effectively market rights for these lists; promote, license and negotiate, and close deals for rights licensing
• Analyze and report on ights sales and trends in the subject areas covered, maintaining an awareness of competitor activity and providing relevant feedback to the Rights Manager, rights team, and the wider business.
• Represent the company externally at book fairs as appropriate
• Update the rights management database accurately, manage renewals, chase overdue payments, and monitor publication dates of foreign language editions
• Work on ad hoc projects as required and provide support for rights team as needed for long term and ongoing projects including archiving rights contracts, integration of new rights acquisitions, and preparation for workshops and presentations to raise profile of rights sales function across the business.
Apply here: http://www.jobs.net/j/JFLjiGjq?idpartenaire=14745