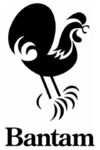 New York, NY
Seeking Full-Time Marketing Associate/Coordinator, Ballantine Bantam Dell
Penguin Random House is the leading adult and children's publishing house in North America, the United Kingdom and many other regions around the world. In publishing the best books in every genre and subject for all ages, we are committed to quality, excellence in execution, and innovation throughout the entire publishing process: editorial, design, marketing, publicity, sales, production, and distribution. Our vibrant and diverse international community of nearly 250 publishing brands and imprints include Ballantine Bantam Dell, Berkley, Clarkson Potter, Crown, DK, Doubleday, Dutton, Fodor's, Grosset & Dunlap, Little Golden Books, Knopf, Modern Library, Pantheon, Penguin Books, Penguin Press, Penguin Random House Audio, Penguin Young Readers, Portfolio, Puffin, Putnam, Random House, Random House Children's Books, Riverhead, Ten Speed Press, Viking, and Vintage, among others.
Minimum Requirements:
• Bachelor's Degree or equivalent work experience
• 2-3 years book publishing background
• Introduction to key marketing concepts such as social media and email marketing, as well as traditional book marketing skills
• Strategic and creative thinking with a desire to develop new initiatives to engage readers
• Excellent communication and organization skills
• Photoshop, Adobe, basic HTML skills a plus
Responsibilities Include:
• Assist the Deputy Director of Marketing in developing wide-scale, strategic marketing campaigns for bestselling brand authors
• Coordinate and oversee title-specific campaigns including digital outreach, author platform building, and audience development
• Work closely with Creative Services on advertising strategy and execution
• Contribute content to e-newsletters, websites and social networking vehicles used to promote assigned titles/authors
• Update sales force, publishing office, publicity and editorial on campaigns (including performance metrics and key takeaways) and related news
• Perform general administrative duties
If you are interested in applying, click here.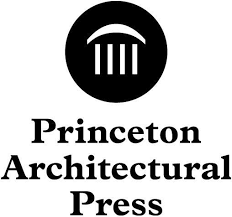 Hudson, NY
Princeton Architectural Press is a world leader in books on architecture, design, photography, landscape, and visual culture for the past 35 years. The Press has since added growing and dynamic programs in both children's books and Paper + Goods (stationery and gift). Featuring a backlist of nearly 1,000 titles, the company's books are acclaimed for their strong and unique, sometimes eccentric, editorial vision, unrivaled design sensibility, and high production values.
Minimum Requirements:
• 3+ years experience in publicity or marketing. Book publishing experience preferred.
• Creative and enthusiastic in pitching books and authors.
• Proven ability to generate successful publicity plans
• Motivated self-starter; ability to take initiative in shepherding projects.
• Strong organizational skills; ability to multitask, prioritize, and manage time effectively while also maintaining accuracy and attention to detail.
• Excellent verbal and written communication skills.
• Poise and confidence in communicating with authors and media.
• Excellent media contacts.
• Proficiency with CisionPoint and Microsoft Office.
• Experience with InDesign a plus.
Responsibilities Include:
• Plan and execute creative, successful publicity plans for 10-20 books per season in the fields of art, architecture, graphic design, photography, and visual culture. Write press releases and targeted pitch letters. Persuasively pitch books and authors to the media, targeting both subject-area media and major, national general-interest media. Coordinate sending of review copies. Facilitate reviews, excerpts, author interviews, and features. Schedule author events and publicize events to local media.
• Collaborate with authors on marketing and publicity plans. Work with authors on creation of book trailers as appropriate. Work with authors on their social media presence as needed.
• Research media and build and maintain excellent relationships with media contacts. Periodically meet with key media.
• Assist in creating marketing partnerships and marketing campaigns as appropriate.
• Pitch holiday gift guides.
• Submit books for awards.
• Keep authors, in-house staff, and our distributors updated on publicity activities.
• Represent the publicity department in meetings as needed.
• Contribute to PAP's e-newsletters, blog, and social media.
• Help manage and maintain media contact lists and review database.
• Participate in acquisitions discussions.
• Work trade shows and book fairs, including BookExpo, New York Art Book Fair, etc. Attend author events and book launch parties.
If you are interested in applying, please contact Lia Hunt at lia@papress.com.
New York, NY
Seeking Full-Time Social Media Editor and Publicity Assistant
About Catapult
Catapult is an innovative publisher that publishes books of the highest literary caliber, offers classes taught by acclaimed emerging and established writers, produces an award-winning daily online magazine of narrative nonfiction and fiction, and hosts an open online platform where writers can showcase their own writing. Catapult is led editorially by Pat Strachan, who has edited writers such as Marilynne Robinson, Tom Wolfe, Seamus Heaney, John McPhee, Edna O'Brien, Lydia Davis, Padgett Powell, Grace Paley, and Jamaica Kincaid.
Catapult's books have been praised in The New York Times, Vanity Fair, NPR, and other media. Our second title, Mrs. Engels by Gavin McCrea, was named one of the 20 best books of 2015 by Amazon. The essays and stories published in Catapult's online magazine, edited by Yuka Igarashi, have been selected by Jonathan Franzen for Best American Essays, shortlisted for The Caine Prize for African Writing, and featured on "Best of" lists at Longreads, Longform, Buzzfeed, The Los Angeles Times, and numerous other publications.
About Counterpoint
Counterpoint Press, which celebrated its twentieth anniversary in 2015, is an author-driven literary publishing company that publishes fiction, poetry, and short stories. Nonfiction titles are focused on current affairs and politics, music, history, memoir, biography, religion, and philosophy. Counterpoint's notable authors include iconic writers such as Wendell Berry, Gary Snyder, James Salter, Evan S. Connell, Janet Frame, Mary Robison, Ruth Prawer Jhabvala, Lionel Shriver and M. F. K. Fisher. The company has published many newer literary voices including Karen Bender, Tod Goldberg, Natashia Deon, Abby Geni, Elizabeth Rosner, Susan Sherman, Dana Johnson and Lauret Savoy. In 2015 Karen Bender received a National Book Award nomination in Fiction for her collection Refund. In 2016 Wendell Berry received the National Book Critics Circle Lifetime Achievement Award.
Soft Skull Press has published its cutting-edge mix of contemporary fiction and nonfiction for over twenty years. Focus ranges from fiction, short stories, graphic novels, and plays to memoir, politics, current affairs, and countercultural titles. Notable authors include Tim Wise, Scarlett Thomas, Joshua Mohr, John Jodzio, Tara Ison, Michael Muhammad Knight, Andrea Portes, Kim Addonzio, Lydia Cacho, Alain Mabanckou, Richard Hell, and playwright Rajiv Joseph. Key backlist authors include Noam Chomsky, Maggie Nelson, Lydia Millet, and Douglas Rushkoff.
Minimum Requirements:
• Must have an engaging writing voice
• Wide knowledge of contemporary authors, the publishing industry, literary fiction, non-fiction, and the literary world – including international writers.
• A canny understanding of what works on social media is required.
• A sense of humor and concision is helpful.
• Must be able to create simple but aesthetically appealing images on the fly, using an image-editing/typesetting program such as Canva or InDesign.
Responsibilities Include:
• This position will be part of our publicity team and will have some publicity-related duties, such as managing press mailings and promotion and support for events.
• We will provide you with a test that includes sample posts, and give interviews to the top few candidates.
If you are interested in applying, please contact Andy Hunter at dev@blackballoonpublishing.com.
Bronxville, NY
Seeking Part-Time Publishers Lunch Reporter/News Editor
Publishers Lunch is the industry's "daily essential read," now shared with more than 40,000 publishing people every day. Each report gathers together stories from all over the web and print of interest to the professional trade book community, along with original reporting, plus a little perspective and the occasional wisecrack added in.
Minimum Requirements:
• Strong reporting background/interest, or strong writing skills
• Broad digital skills
• Knowledge of the trade book publishing, or least passion for books, authors and publishing
Responsibilities Include:
• Aggregate stories of interest, and write and report stories daily for Publishers Lunch, working in close conjunction with the founder
• Produce and process newsletter itself on deadline (means working with WordPress, online mail ASP, HTML templates, etc. — we'll train you in all of our particular systems)
• Create additional special content: Particularly our broader surveys of upcoming titles of notes; can also include developing your own coverage area and working longer lead-time stories; expanding our social media interaction; or working on other new initiatives.
If you are interested in applying send an embedded (not attached) cover letter explaining why you would be a great fit for Lunch, along with a resume and links to your favorite writing clips (no more than three) to applicant@publishersmarketplace.com.
Brooklyn, NY
Gimlet Media is the premier digital media company focused on producing high quality narrative audio.  You can hear the full Gimlet story in StartUp Season 1, our first podcast which documents the founding of the company. Besides StartUp, Gimlet currently produces the category-leading shows Reply All and Mystery Show.  In 2015, we were named one of the top 10 most innovative media companies in the world by Fast Company.
Minimum Requirements:
• 3+ years editing top-shelf narrative – in radio, film, magazine journalism, etc.
• 5+ years reporting, writing, or producing a quality, story-driven product
• Journalism experience a plus
• Exceptional writing and verbal skills
• Love for podcasts
• Stubborn dedication to making things excellent
Responsibilities Include:
• Lead editorial process from pitch to publication for several Gimlet titles
• Support host(s) in editorial selection, writing and story structure
• Coach producers in their professional development
• Work with senior editor to support the entire Gimlet editorial process as needed
• Identify and cultivate potential talent
• Help source and/or report stories as necessary
If you are interested in applying, click here and please include links to 3 work samples where you faced story problems and solved them in satisfying ways.