by Prof. Jane Kinney-Denning
–
Last week I was one of the lucky ones who was able to attend the Random House's 10th OPEN HOUSE. Pace MS in Publishing Professor and RH employee Kathy Sandler also attended and was great company to spend the day with. The event is so popular that it sold out in 5 minutes!
Held in the Kaye Playhouse at Hunter College (instead of RH headquarters because of the large turnout), the day was inspiring, thought-provoking, funny and a great reminder why I love this industry so much.
Featured authors at this Open House include Diana Gabaldon, Jodi Picoult, Trevor Noah, George Saunders, Jon Meacham, Fannie Flagg, Lindsey Lee Johnson, Allison Pataki, Sana Krasikov, and Laura McHugh.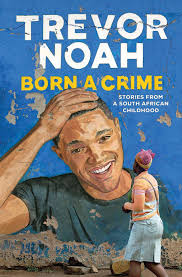 The day started with a fascinating conversation with Daily Show host, Trevor Noah, whose new book, BORN A CRIME: Stories from a South African Childhood, is a fascinating read and a #1 NEW YORK TIMES bestseller stating that, "It is a compelling, inspiring, and comically sublime story of one man's coming-of-age, set during the twilight of apartheid and the tumultuous days of freedom that followed."
George Saunders is the author of Lincoln in the Bardo and he spoke with his editor, Andy Ward, about a moving and original father-son story featuring none other than Abraham Lincoln.
Jon Meacham is the author of Destiny and Power, a biography of Bush 41. He and Willie Geist discussed the "First 100 Days" of Presidents and what we might see in the first 100 days of the new administration.
It was also a real treat to see Fannie Flagg (who did not love Fried Green Tomatoes?) discussing her new book, The Whole Town is Talking.
Jodi Picoult shared the fascinating story of how she came to write her latest (and 24th book!), Small Great Things, in which she tackles the profoundly challenging yet essential concerns of our time: prejudice, race, and justice.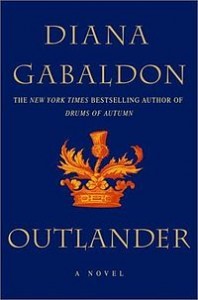 The day ended with the wildly popular Outlander series author, Diana Gabaldon, whose historical fiction as filled with, "history, warfare, medicine, sex, violence, spirituality, honor, betrayal, vengeance, hope and despair, relationships, the building and destruction of families and societies, time travel, moral ambiguity, swords, herbs, horses, gambling (with cards, dice, and lives), voyages of daring, journeys of both body and soul…" There were a lot of fans in the audience!
Overall it was a great day of being immersed in the world of books and getting to see listen to the stories of some remarkable authors and publishing professionals. I can't wait until the next Open House!
If you are interested, The whole event was on Facebook Live at https://www.facebook.com/randomhouse/
To learn more about Random House events, click here: http://www.randomhousebooks.com/events/