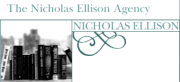 New York, NY/ Work from home
Seeking Part-Time Editorial Assistant
The Nicholas Ellison Agency is a small literary agency with a wide variety of clients, from history and science to thrilling fiction.
Minimum Requirements:
• Excellent organizational skills are a must
• Solid written and verbal communication skills
• Prior experience in an office and/or publishing environment is preferred, but not mandatory.
Responsibilities Include:
• Processing contracts and payments
• Reading and evaluating manuscripts
• Communicating with clients and associates
If you are interested in applying, please send a brief cover letter and your resume to tallis@thenicholasellisonagency.com
New York, NY
Seeking a Full-Time Publicity Assistant Vintage and Anchor 
Vintage Books was founded in 1954 by Alfred A. Knopf as a trade paperback home to its authors. Its publishing list includes a wide range, from the most influential works of world literature to cutting edge contemporary fiction and distinguished non-fiction. As the continuous publisher of important writers including William Faulkner, Vladimir Nabokov, Albert Camus, Ralph Ellison, Dashiell Hammett, William Styron, A.S. Byatt, Philip Roth, Toni Morrison, Ha Jin, Richard Ford, Cormac McCarthy, Alice Munro, Raymond Chandler, Orhan Pamuk, Dave Eggers, Robert Caro, Joseph Ellis, Haruki Murakami, and Gabriel Garcia Marquez it is today's foremost trade paperback publisher.
Founded in 1953 Anchor Books is the oldest trade paperback publisher in America. The goal was to make inexpensive editions of modern classics widely available to college students and the adult public. They succeeded admirably. Today, Anchor's list boasts award-winning history, science, women's studies, sociology, and quality fiction. Authors published by Anchor Books include Chinua Achebe, Ian McEwan, Alexander McCall Smith, Karen Armstrong, Jon Krakauer, Chuck Palahniuk, Mary Gordon, Dan Brown, and Margaret Atwood.
Minimum Requirements:
• The ideal candidate has a BA in English or a related field (or equivalent experience), as well as some relevant internship or working experience.
• Experience in book publishing is beneficial, but not required.
• Understanding of major social media platforms: Facebook, Instagram, Twitter, Pinterest, and Tumblr
• Candidates should also be self-starters with impeccable attention to detail and possess a proactive and independent approach to work.
• The ideal candidate is savvy with social media, InDesign, and proficient in Microsoft Office Suite.
Responsibilities Include:
• Coordinating mailings of catalogs to media, writing descriptive copy of books publishing monthly, and maintaining internal databases.
• Coding invoices and providing general departmental accounts payable support.
• Writing press releases, performing research to discover new media trends, creating press lists, executing mailings, and coordinating book orders.
• Pitching and scheduling author events and interviews, coordinating travel and hotel accommodations for touring authors, and creating detailed tour schedules.
• Inputting all confirmed events and author appearances, reviews, interviews, and other press coverage into internal publicity databases and marketing systems.
• Communicating with authors and key in-house departments, including Marketing, Sales, Editorial, and Subsidiary Rights.
• Submitting proposals to seasonal previews in trade magazines.
• Performing general administrative duties as needed, including billings, filing, coordinating schedules, answering phones, taking messages, tracking book publication dates, tracking author event calendars, record keeping, mail, etc.
If you are interested in applying, please click here.
New York, NY
Seeking a Full-Time Production Associate
Counterpoint and Catapult merged in 2015 and now publishes four imprints, Catapult, Counterpoint, Black Balloon and Soft Skull. Author-driven, we devote our energy to the fresh, cutting-edge, and literary voices of our authors. The genres we cover are vast– fiction and nonfiction, poetry, graphic novels, and anthologies, all of which collectively focus on current affairs and politics, counterculture, music, history, memoir, literary biography, religion, and philosophy. The company has offices is in Berkeley, CA and NYC.
Minimum Requirements:
• Minimum of 2 years of related production editorial experience, preferably in a publishing house working on similarly complex fiction and nonfiction titles
• Exceptional copyediting and proofreading skills; knowledge of Chicago Manual of Style and Merriam-Webster's Dictionary
• Excellent written and verbal communication skills
• Excellent communication and interpersonal skills
• Excellent organizational skills and attention to detail, and the ability to prioritize multiple assignments
• Ability to prioritize, meet deadlines, and work well under pressure while maintaining high standards
• Flexibility and ability to work within and adapt to short and long schedules
• Consistent accuracy and attention to detail
• Solid command of Microsoft Word, including Track Changes, and exceptional proficiency at electronic editing. Knowledge of other electronic workflow processes a plus
• Solid command of Google Drive/Docs
• Familiarity with to solid command of InDesign and Photoshop
• Familiarity with digital products, including experience with ePub files
Responsibilities Include:
• Coordinates schedules with freelancers, editors, and production.
• Assigns, reviews, and corrects the work of freelance copy editors before manuscripts are sent to authors for review and in turn closely reviews manuscripts when they are returned from authors (incorporating all responses and copyediting any new text). Prepares the electronic files for Production.
• Assigns, reviews, and collates first-pass pages; evaluates and incorporates changes and corrections from proofreaders as well as from authors. This work may include additional copyediting, fact-checking, and following up with queries to the editor/author and notes for the designer.
• Reviews and corrects all subsequent passes (second, third, blues) as well as indexes, notes, and other back matter.
• Prepares/codes manuscripts for design.
• Copyedits and proofreads book covers through all stages of production.
• Performs quality-control checks for all e-books, including handling text, cover, and e-book corrections for backlist reprints and repackages.
If you are interested in applying, contact Andy Hunter at dev@blackballoonpublishing.com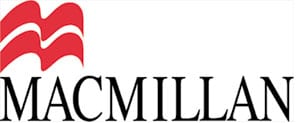 New York, NY
Macmillan is a group of media companies in the United States held by Verlagsgruppe Georg von Holtzbrinck, based in Stuttgart, Germany, which publishes a wide range of books, magazines, and digital products for the consumer and education markets. Our American publishers include Farrar, Straus and Giroux, Henry Holt & Company, W.H. Freeman and Worth Publishers, Bedford/St. Martin's, Picador, Roaring Brook Press, St. Martin's Press, Tor/Forge Books, Hayden McNeil, Macmillan Children's Group, Macmillan Audio and Bedford Freeman & Worth Publishing Group.
Minimum Requirements:
• Ability to concept and create exceptional book design.
• Skilled at photo/art/illustrator research.
• Strong typographic skills.
• Mastery of the current Adobe Creative Suite (Photoshop, Illustrator, InDesign)
• Ability to work on multiple projects at once and meet tight deadlines.
• Some prior experience with the book making process.
• A minimum of 3 years of work in the field
• College level training at an accredited art school preferred, but not required
Responsibilities Include:
• Conceptualize and execute original book covers for all YA and middle grade titles on the RBP and FSG BYR lists
• Design interior sample pages and create specifications for compositor
• Hire and manage freelance photographers, illustrators, and letterers.
• Work closely art director and editors
• Participate in production meetings and jacket meetings
• Prepare files for the printer, and approve proofs and other progress materials.
If you are interested in applying, please click here.
Boston, MA
Seeking Full-Time Assistant Food Editor
John Brown Media, the leading global content marketing agency with US headquarters in Boston, is launching an exciting health and food-minded digital publication on behalf of a leading international weight management brand.
Minimum Requirements:
• 2 years kitchen experience either in restaurants or test kitchen.
• Knowledge of national and regional food trends as well as health-minded trends.
• Ability to edit recipes and copy in adherence to house style.
• Experience working with food in multi-platform scenarios.
• Able to work from home using home kitchen for any recipe development and testing as needed.
Responsibilities Include:
• Developing and testing recipes in collaboration with the food editor.
• Help manage logistics of recipe creation process.
• Assist food editor and art team in planning for photo shoots, with food prep, and shopping when needed.
• Manage product availability confirmation process with appropriate clients.
• Writing recipe introduction and editorial copy where needed.
• Participate in brainstorming and conceiving of new recipe ideas.
• Write recipe pitches.
• Manage freelancer invoices and expenses and assist the food editor in making sure the team stays within the budget for each issue.
If you are interested in applying, please click here.