San Francisco, CA
Seeking Full-Time Associate Production Coordinator – Childrens  
One of the most admired and respected publishing companies in the United States, Chronicle Books was founded in 1967 and over the years has developed a reputation for award-winning, innovative books. Our independent company continues to challenge conventional publishing wisdom, setting trends in both subject and format across a list that is as diverse as it is distinctive. We seek and hire people who are committed to the frank exchange of ideas and who foster an atmosphere of mutual accountability and trust to help us succeed.
Minimum Requirements:
• 1-2 years print project management experience in publishing, color/ offset printing experience preferred
• Working knowledge of Adobe Suite
• Strong Excel Skills
• Clear communication, good organizational skills and ability to multi task a must
• College Degree
Responsibilities Include:
• Work with creative team (editorial/managing editorial/design) to generate title specific specifications and generate price requests for these. Brainstorm and trouble shoot any pre-production problems, modifying material choices and specifications as necessary.
• Specifically oversee the project management of the production on a selection of children's titles (books), printing domestically and overseas, from creative inception to books in warehouse, in a cost effective and creative manner, including calculating and maintaining all purchase orders for vendors involved in the manufacture of titles.
• Liaise between publishing team and printers to effectively communicate all necessary actions, changes and concerns that arise throughout the production process. Update and maintain all spreadsheets/data relevant to production of titles: pricing worksheets, PM database, and any other spreadsheets necessary.
• Using proprietary costing calculator tools and scale pricing, calculate and maintain, in conjunction with Production Developers, all requests for repeat or scale specifications, updating pricing spreadsheets and data systems as necessary.
• Work with Sales & Marketing to define and order seasonal bulk advances
• Work with Operations to coordinate drop shipments for first printing titles with outside vendors.
• Complete and maintain necessary paperwork for the safety testing of book-plus and non-book product.
• Stay updated on industry standards and technology.
• Demonstrate a high level of commitment to the frank exchange of ideas and information; nurture an atmosphere of mutual accountability and trust.
• Be responsible for special projects to enhance the Production effort of Chronicle Books.
If you are interested in applying, please submit an engaging cover letter and resume to jobs@chroniclebooks.com. Be sure to note Associate Production Coordinator in the subject line of your email. NOTE: THIS IS NOT A DESIGN POSITION, THIS IS A PRINT MANUFACTURING POSITION.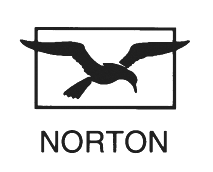 Houston, TX
Seeking Full-Time Publishing Sales Representative
W. W. Norton & Company has been publishing good books since 1923. As an independent company owned wholly by its employees, W.W. Norton is unique among publishers and offers a different kind of company culture. As employee owners, they all work hard to achieve a common goal: to produce the best books and media possible–valuing the content above all–at ethical prices. In their 93-year history, Norton has published the work of Nobel laureates, master teachers, and Pulitzer Prize winners. They have produced books that are warmly received and books that stir up controversy. But one thing never changes—their commitment to remain a strong, independent house that seeks out the best authors and scholarship to challenge, engage, and educate students and the public.
Minimum Requirements:
• Self-motivated, competitive, enthusiastic, adept at time management, independent, and persuasive
• Must have a BA/BS degree with a minimum cumulative GPA of 3.2
• Valid driver's license- For some territories, you may be traveling overnight, anywhere from a few nights a month to more extensive travel.
Responsibilities Include:
• Develop and maintain relationships with academic faculty to assess individual and departmental needs, and promote Norton's books and media to current and prospective adopters. You'll be on campus during the school year, meeting with between 10-15 professors every day.
• Track sales opportunities within a territory, collaborating with editors, marketing managers, and specialists to provide solutions for faculty and think creatively about how to win business.
• Work with faculty to promote Norton media and technological solutions to enhance classrooms (traditional and online) and support student learning. You will also spend time helping instructors set up and implement the technology and facilitate student registration.
• Provide exceptional customer service to current and potential adopters.
• Grow revenue and increase adoption rates across your territory.
• From time to time you will host presentations, media and teaching workshops, and book fairs.
• Work with college bookstores to ensure orders are placed and fulfilled smoothly.
If you are interested in applying, send your cover letter and resume to salesrecruiting@wwnorton.com. And in the subject line, please note the territory for which you are applying.
New York, NY
Seeking Full-Time Temporary Editorial Assistant, Traditional Home Magazine
Meredith Corporation is a publicly held media and marketing services company founded upon serving their customers and committed to building value for their shareholders. Their cornerstone is knowledge of the home, family, food and lifestyle markets. From that, Meredith has built businesses that serve well-defined audiences, deliver the messages of advertisers, and extend their brand franchises and expertise to related markets. Their products and services distinguish themselves on the basis of quality, customer service, and value that can be trusted.
Minimum Requirements:
• Bachelor's degree in Journalism or related field or equivalent training and/or experience.
• Job or internship at magazine preferred.
• Interest in interior design or relevant training.
• Excellent written and verbal communication skills.
• Ability to work under pressure and meet deadlines.
• Ability to manage multiple projects simultaneously.
• Highly organized.
Responsibilities Include:
• Provide assistance to our NY editors
• Order in products for editorial stories
• Attend showroom and industry events
• Complete some writing assignments.
Looking for someone who will be able to start immediately, and work 28-30 hrs/week. If you are interested in applying, click here.
New York, NY
The best experiences are stories worth sharing.
Manifest partners with brands to help them play a meaningful part in the customer journey — through form, function, dialog and delight. Manifest helps brands earn the invitation to come along, to be present when needed, wanted when called upon. They're in the business of making friends, not just ads. Fostering relationships, not just interactions. Developing experiences, not just transactions. Telling stories, not just messaging. Helping customers connect with brands, not just a purchase.
Minimum Requirements:
• 3 to 5 years of writing, editing and content management
• Exceptional verbal and written communication
• Knowledge of print and digital publishing workflow
• Experience working with clients
• Highly organized and detail-oriented
• Experience with Microsoft Office Suite, InDesign, and ideally content management systems, publishing and workflow management platforms like WordPress, Drupal, etc.
• Bachelor's degree in marketing/advertising, journalism, or a related field
Responsibilities Include:
• Edit stories with clients' goals and needs in mind
• Recruit and groom freelance writers
• Work closely with designers and photo editors
• Develop ideas for infographics and other visual stories
• Prepare articles for print publications—from editing to reviewing proofs
• Optimize content for the web in collaboration with production and SEO teams
• Fact check all content and collaborate with copy editors to ensure quality
• Manage multiple rounds of stakeholder review
• Track all time spent on projects
If you are interested in applying, click here.
Seeking Full-Time Marketing Coordinator
Publishers Weekly, familiarly known in the book world as PW and "the bible of the book business," is a weekly news magazine focused on the international book publishing business. It is targeted at publishers, booksellers, librarians, literary agents, authors and the media. It offers feature articles and news on all aspects of the book business, bestsellers lists in a number of categories, and industry statistics, but its best known service is pre-publication book reviews, publishing some 9,000 per year.
Minimum Requirements:
• Must be able to work individually and part of a team
• Should be comfortable using Microsoft Office, Powerpoint, Excel
• Designing skills is a plus such as Indesign
• Should be articulate and organized.
• Must do well under pressure, have the ability to multi-task, and prioritize and mange time efficiently
Responsibilities Include:
• Scheduling and coordinating podcast interviews
• Scheduling and coordinating webcasts
• Reaching out to media contacts
• Ordering magazines for trade shows
• Pulling reports for sales team
• Compose sell sheets and PowerPoint presentations
• Send out copies of PW Magazines to clients
• Working on trade shows, conferences, and events
• Handling print order and sending to production
• Creating and managing schedule for ads that are sold for the sales team
• Sending out emails to mailing lists
• Using CMS to update web pages
If you are interested in applying, send your resume to Marketing Director, Brian Kinney at BKinney@publishersweekly.com