"Change requires intent and effort. It really is that simple."
—Roxane Gay, "Beyond the Measure of Men," Bad Feminist
–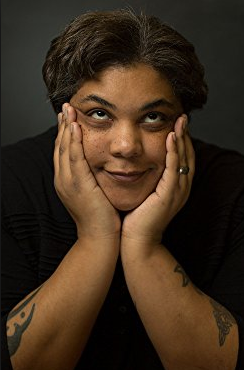 Roxane Gay is an essayist, writer, editor, public speaker, and professor. Gay has made a name for herself for her exemplary essay collections on feminism, namely works she featured in Bad Feminist. Some of her other works are
fiction novels An Untamed State and short story collection Difficult Women.
Gay is also one of the writers for Marvel's comic series Black Panther: World of Wakanda along with poet Yona Harvey, and together they are the first black women to be lead writers for Marvel.
In between books and tours, Gay shares her poetry, links various works,and shares her thoughts on a wide array of topics on her personal blog.