A little over a year into her position as the 14th Librarian of Congress, Carla Hayden continues to make content digitization and social media outreach of the Library of Congress priorities.
–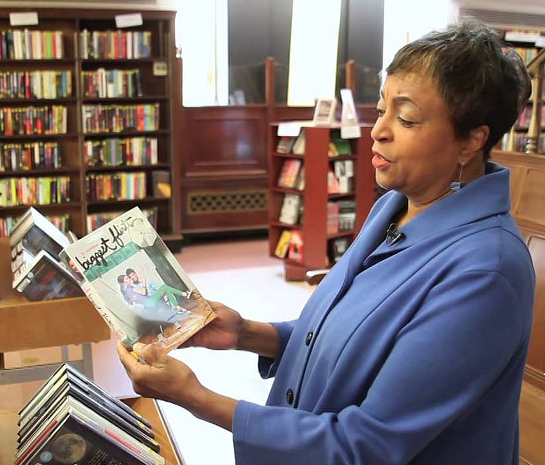 The Library of Congress is the largest library in the world, filled with an impressive archive of magazines, books, and documents from the lives of prominent Americans dating back to its founding in 1800. Though it's open to the public, nothing in the library may be taken out. To make library materials more accessible to the public, Hayden has doubled-down on continuing work with The Internet Archive in their ongoing efforts to digitize the contents of their library (so far they're a little over 16 years into the process). Some of their most famous collections to be scanned online so far range from the Rosa Park Papers to the Abraham Lincoln Papers.
She also has made it a point to have more of a social media presence to include more people in what goes on at the national library, something new for a Librarian of Congress.
In a role historically given to white men, Hayden is the first black woman to be the Librarian of Congress, something that has given her the title of "radical librarian"—though she thinks that a woman holding this position reflects the workforce (85% of librarians are women) and that "leading the largest symbol of knowledge in the world is quite momentous" as a black woman when black people have historically been denied the right to read and were punished for doing so. Hayden's achievements and dedication to this prestigious job is something she hopes will inspire black children that they can succeed in any area they feel passionate about.