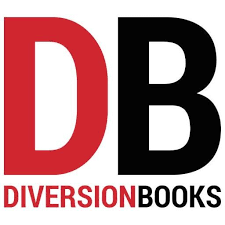 Diversion Books, a fast-paced, innovative indie publisher, is seeking a dynamic and self-starting individual to join the team as an Office Assistant/Data Administrator. Their small staff is enthusiastic, rigorous, and dedicated to the world of books and we are hoping for an A+ multitasker and team player that brings enthusiasm, organization, technical ability, a passion for great books, and unique vision to the workplace.
–
What they're looking for:
Minimum 2 years of experience in a professional office—book publishing house a plus
Office administrative assistant handling myriad details that keep a business running.
Assist the Publisher
Organizing online marketing promotions
Tracking sales data and analyzing results.
Analyzing and revising title metadata
–
The successful candidate must have the following skills:
Ability to multitask and manage multiple projects at once in a fast-paced environment. Must be able to maintain a high level of responsibility with strong attention to detail and follow-through.
Excellent organization and project planning skills with flexibility and openness to new ideas
Excellent communication skills and the ability to work both independently and as part of a tight-knit team with confidence and professionalism.
Excellent command of Microsoft Office including Excel, Google Docs, and online networking
–
Other responsibilities include:
Office Management
Perform office management including:

Computer issues: setting up computers and accounts for new employees, troubleshooting tech issues, scanning important documents, maintaining the printer.
Assorted mailings.
Maintaining office supplies
Maintenance banking activities processing and filing payments.

Basic administrative support.
Data Management
Plan and execute select sales promotions, both single title and catalog-wide. Record and analyze results.
Tracking and analyzing sales data.
Reviewing and augmenting title metadata
Contract processing and tracking data.
Process direct orders for books including orders placed by authors and direct orders by non-retailer organizations (including international orders), from invoicing to payment to shipment.
Copyright registration filing
–
If you're interested in the position, please contact Professor Jane Kinney-Denning at jdenning@pace.edu.