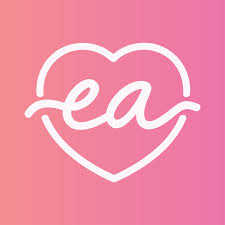 EverAfter Romance, a division of Diversion Publishing Corp, is a fast-paced, innovative, and forward-looking indie romance publisher, and they're looking for a dynamic, self-starting, and highly organized multitasker to join their close-knit team as Publishing Assistant.
The ideal candidate is publishing savvy and enthusiastic, loves all things romance, and lives and breathes genre fiction. They are looking for someone comfortable with technology—an Excel spreadsheet master, a social media expert—who will be a team player, while being able to work independently. If you understand the publishing process and ecosystem from firsthand experience, have critical thinking and problem solving skills, and possess excellent communication skills, you are exactly who they want to fill this position.
This position is full time and receives healthcare benefits.
–
EVERAFTER PUBLISHING ASSISTANT WILL:
monitor production schedules and gather materials from authors;
design and format interior and cover files;
provide quality control: check over delivered files and work with authors/designers to fix errors;
ingest titles and files and follow them through the approval process until the pub date;
manage and grow social media platforms;
manage and develop company websites;
process all direct-fulfillment book orders including all author orders;
implement targeted publicity or marketing plans as they come up. E.g., reviews solicitation or ads;
update files as authors provide them, including metadata, interiors, and covers;
learn all areas of the company in order to troubleshoot issues as they arise; and
assist with offset print runs, preparing sales conference materials, sales tracking and reporting, and other administrative tasks; and
assist with the company's nonfiction program.
–
Diversion Books is a leading independent publisher based in New York City, combining decades of traditional experience with new, innovative publishing strategies. Committed to the discovery of new voices as well as the rejuvenation of yesterday's bestsellers, Diversion believes in establishing creative partnerships with authors. Frontlist is published with full print capability, and sales and distribution are handled in conjunction with Ingram Publisher Services. Diversion also publishes eBook titles in collaboration with The Associated Press, Science News, and The Washington Post. Diversion's goal is to connect great books with avid readers.
Launched in July 2015, EverAfter is the premiere romance imprint for indie and hybrid romance authors. With the expertise and distribution arm of a traditional publisher, EverAfter gives its New York Times and USA TODAY bestselling romance authors a platform for finding new readers beyond the eBook world.
Anyone interested in the position should send their resume and a cover letter and resume to info@diversionbooks.com, and also make sure to include salary requirements for the position in the email.