Remote/Virtual
Seeking Full-Time Bilingual (Spanish) Community Assistant
NetGalley is an innovative and easy-to-use online service and connection point for book publishers, reviewers, media, librarians, booksellers, bloggers and educators. NetGalley delivers digital galleys, often called advance reading copies, or ARCs, to professional readers and helps promote new and upcoming titles. Professional readers–reviewers, media, journalists, bloggers, librarians, booksellers and educators–can join and use NetGalley at no cost.
Minimum Requirements:
• Familiarity with the NetGalley site and concept.
• Publishing or other book-industry background or education.
• Experience using WordPress, Smartsheet, and all social platforms.
• Basic technical skills (HTML and any design experience a plus).
Responsibilities Include:
• 2+ years of professional marketing/publicity experience, especially related to books.
• Proficiency with social media platforms, including strong instincts and keen understanding of when and how best to engage with community.
• Excellent verbal & written communication skills.
• Professional working fluency in Spanish language.
• Successful at identifying potential social campaigns.
• Excellent customer service skills.
• Consistent at meeting deadlines within a fast-paced environment.
• Able to work and manage your time independently.
• Comfortable working with a virtual team.
• A fan of reading digitally and interested in the overall book publishing industry a plus.
If you interested in applying, please submit a cover letter and resume with your application online.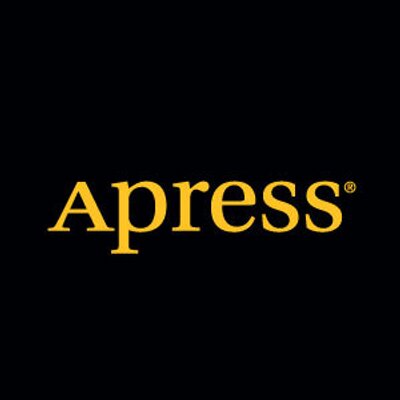 New York, NY
Seeking Full-Time Acquisitions Editor
Apress meets the needs of IT professionals, software developers, and programmers through the provision of more than 1,000 books in print and electronic formats. Apress provides high quality, no-fluff content that helps technology professionals build a comprehensive pathway to career success.
Minimum Requirements:
• BA or equivalent
• Experience as an acquisitions editor or related editorial/publishing experience, ideally in trade publishing.
• Strong affinity with and a natural interest in the business and business tech industry: must be following industry developments closely.
• Excellent interpersonal, organizational, and communication skills required.
• Must be willing and able to travel to conferences and events.
Responsibilities Include:
• The Acquisitions Editor manages a book portfolio of approximately 20-30 titles per year, and may be involved in the development of videos in the field for which he or she is responsible.
• Pursues an active and efficient acquisitions policy through correspondence, required meetings/trips, telephone, consultations with advisors, etc. Approximately 20% 30% travel may be required, as well as strong initiative and independent functioning.
• Prepares and executes publishing contracts in regard to US product.
• Works with authors to assure timely delivery of the book manuscripts.
• Maintains and develops a network of tech reviewers and advisors that can be called upon for advice and reviews.
• Maintains continuous cooperation and dialogues with marketing, promotion, and production concerning individual projects as well as general questions of mutual interest.
• Maintains communication and a strong working relationship with editorial counterparts in the US, the UK, and in India about specific immediate questions as well as long term strategy questions. Works with various branches in coordination of the international program.
• Develops guidelines and maintains reporting systems, etc., to implement publishing plans. Maintains current status of all projects in the program via reporting system.
• Reviews and discusses new projects and plans with editorial colleagues, particularly in overlapping areas.
• Any other duties as required by manager.
If you are interested in applying, please click here.

New York, NY
Seeking Full-time Literary Agent Assistant
The Carol Mann Agency is a boutique literary agency established in 1977 representing writers of fiction and nonfiction. We are privileged to work with a number of bestselling and award-winning authors. Among them are internationally acclaimed novelist and screenwriter Paul Auster; Fox Butterfield (Pulitzer Prize winner for All God's Children); Tim Egan (Pulitzer Prize winner and author of 2006 National Book Award winner for The Worst Hard Time); Web comic Matthew Inman, AKA The Oatmeal (Eisner Award winner); Claire Belton, creator of Pusheen the Cat; Queen Latifah; DMC; and Ja Rule.
Minimum Requirements:
• Bachelors' degree
• Excellent written and verbal skills
• A working knowledge of Microsoft Office programs
• Preferably at least one year of experience working as an assistant in the publishing industry.
Responsibilities Include:
• Answering phones and opening mail
• Keeping Carol Mann's calendar
• Managing the reading and evaluation of proposals and manuscripts
• Drafting pitch letters and submission lists
• Managing submissions to publishers
• Corresponding with authors, editors and subsidiary rights sub-agents
• Managing subsidiary rights submissions for a major client
• Vetting contracts
• Hiring, training, and managing interns to assist in reading and office tasks
• Working closely with bookkeeping to manage incoming and outgoing payments
• Maintaining systems to track reading, submissions and deals
• Pitching ideas for new projects to Carol Mann and other agents
If you are interested in applying, please email your cover letter, resume and at least two references to Myrsini Stephanides (jobsatcma@gmail.com)

New York, NY
Seeking Full-Time (Associate) National Account Manager – Penguin Young Readers  
Penguin Random House is the leading adult and children's publishing house in North America, the United Kingdom and many other regions around the world. In publishing the best books in every genre and subject for all ages, we are committed to quality, excellence in execution, and innovation throughout the entire publishing process: editorial, design, marketing, publicity, sales, production, and distribution. Our vibrant and diverse international community of nearly 250 publishing brands and imprints include Ballantine Bantam Dell, Berkley, Clarkson Potter, Crown, DK, Doubleday, Dutton, Grosset & Dunlap, Little Golden Books, Knopf, Modern Library, Pantheon, Penguin Books, Penguin Press, Penguin Random House Audio, Penguin Young Readers, Portfolio, Puffin, Putnam, Random House, Random House Children's Books, Riverhead, Ten Speed Press, Viking, and Vintage, among others.
Minimum Requirements:
• 4 year college degree or equivalent work experience
• Minimum of 3 years of publishing sales experience; direct selling experience strongly preferred
• Experience with children's book sales is a plus
• Excellent analytical skills
• Superb written and verbal communication skills, with the ability to successfully manage internal and external relationships
• Highly organized and self-motivated
• Proven ability to work in a fast-paced, deadline driven environment
• Excellent presentation skills
• Proficiency with Microsoft Office Suite, specifically Excel, Word, and PowerPoint
• Experience with SAP and/or Business Objects a plus
Responsibilities Include:
• Building and maintaining a productive relationship with the Barnes & Noble account.
• Pitching and selling frontlist titles on a monthly basis to all Barnes & Noble channels of distribution (retail and online) and presenting results in regular sales reports.
• Performing detailed sales analysis, including forecasting demand, tracking sales, and defining opportunities.
• Developing and maintaining comprehensive knowledge of the PYR title base as well as competitor, consumer, and industry trends.
• Managing and substantially growing the PYR backlist sales through regular backlist analysis and development of backlist programs.
• Tracking orders and managing the Barnes & Noble co-op pool.
• Actively participating in vendor managed inventory systems and providing recommendations.
• Preparing and presenting seasonal previews to account.
• Providing constructive feedback at various in-house meetings.
• Aiding in the development of seasonal plans and promotions of products by working with the internal marketing, publicity, and online departments.
If you are interested in applying, please apply online.