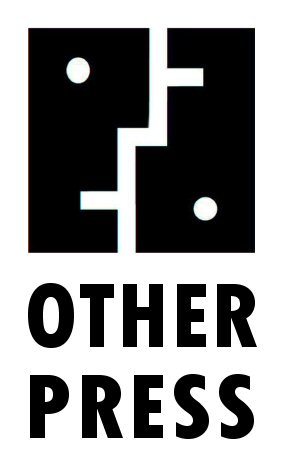 New York, NY
Seeking Full-Time Editorial Assistant
Other Press is an independent publisher of literary fiction and nonfiction. We publish novels, short stories, poetry, and essays from America and around the world that represent literature at its best. Our nonfiction books, should they be history, current events, popular culture or memoir, explore how psychic, cultural, historical, and literary shifts inform our vision of the world and of each other.
Minimum Requirements:
• Superb writing, computer, communication, and organizational skills
• Strong attention to detail along with a solid grasp of American and European literature and history
• Fluency in a foreign language is a plus
• Bachelor's degree is required
Responsibilities Include:
• Read and evaluate submissions
• Write promotional copy and sales-sheets
• Apply for literature-in-translation grants
• Clear permissions, maintain schedules
• Keep deadlines
• Manage multiple projects independently
• Candidate must work closely with publisher, editorial director, and editors to keep all book projects on track
• Requires a high level of contact with authors, translators, literary agents, foreign publishers, and in-house staff.
If you would like to apply for this position, please submit resume and cover letter to Janice Goldklang at jobs@otherpress.com.

New York, NY
Seeking Full-Time Digital Marketing Associate
Hachette Book Group (HBG) is a leading US trade publisher and a division of the third largest trade and educational book publisher in the world. In one year, HBG publishes approximately 900+ adult books (including 50-100 digital-only titles), 250+ books for young readers, and 400 audio book titles (including both physical and downloadable-only titles).
Minimum Requirements:
• 2 years experience in digital and/or social media marketing
• Social community management experience
• Familiarity with digital analytics and social media tracking tools, including Google Analytics
• Interest in book publishing, with a particular enthusiasm for children's books
• Excellent written and verbal communication skills
• Proven ability to work within a fast-paced, deadline-driven environment
• Proactive problem solver who is collaborative, highly organized, and detail-oriented
• Knowledge of Adobe Creative Cloud
• Knowledge of video editing and animation programs a plus
• Knowledge of HTML and CSS a plus
Responsibilities Include:
• Execute strategic digital and social media marketing campaigns for picture books and middle grade titles to grow audiences, drive traffic and engagement, boost sales, and achieve overall marketing goals
• Manage and engage with LBYR's middle grade community, actively responding to feedback across all channels
• Develop and curate branded digital assets and content, including websites, videos, downloadables, blog posts, and enewsletters
• Carry out seasonal and monthly content updates across LBYR's consumer-facing websites
• Track, evaluate, and share marketing and advertising campaign analytics
• Plan and run social media advertising campaigns across platforms, including Facebook, Twitter, and YouTube
• Actively participate in meetings with authors, illustrators, agents, and vendors
• Monitor trends and innovations in social media tools, platforms, and applications
If you are interested in this position, please apply through their website.

New York, NY
Seeking Full-Time Subsidiary Rights Assistant
ABRAMS is the preeminent publisher of high-quality illustrated books for adults, adolescents and young children. ABRAMS is the publisher of bestsellers such as the wildly popular "The Diary of A Wimpy Kid" series, award-winning cookbooks of Alton Brown and the stunning photography of Yann Arthus-Bertrand's "Earth From Above" series.
Minimum Requirements:
• Bachelor's degree strongly preferred; Associate's degree accepted.
• One year previous publishing work experience strongly preferred.
• Knowledge and interest in the international publishing field a plus
• Proficient in Microsoft Office Suite, Word, Power Point and Excel
• Must be organized, detail oriented with ability to work independently
• Excellent time management skills, must be comfortable with databases
Responsibilities Include:
• Draft contracts and follow through to their execution
• Locate, distribute, and keep track of all sales material
• Transmit files electronically, assist in book submissions
• Update book club sales charts & purchase order reports
• Enter submissions and rights deals That's Rights database
• Follow up on review material sent to foreign & domestic clients
• Liaise with the book club "back office" on their administrative needs
• Log in and distribute licensed international editions to ABRAMS editors
• Help with book fair preparations, including book orders, rights guide, etc.
• Sift through and answer main ABRAMS website rights' email requests
• Research rights' status and rights' sales opportunities for ABRAMS backlist
• Provide back-up support to reception as scheduled
If you would like to apply, contact Human Resources at jobs@abramsbooks.com. Please put the title of the position in the subject of your email and include your salary requirements.