Macmillan's CEO John Sargent was named PEN Literary Gala's publisher honoree this year, and his acceptance speech was aligned with PEN's cause of protecting freedom of speech and expression in literature.
–
PEN America is a human rights and literary community that's part of the worldwide organization, Pen International. PEN's purpose is "to unite writers and their allies to celebrate creative expression and defend the liberties that make it possible," which they manage by hosting fundraisers and events enforcing the importance of protecting writers' rights and abilities to create art and freely communicate their experiences.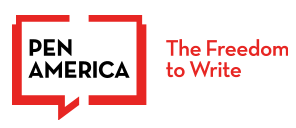 The annual PEN Literary Gala raises money for writers and gives awards to noteworthy figures in the literary community that embody their mission, with Macmillan's Sargent receiving one of the highest honors of the night. Sargent's acceptance speech further emphasized the publishing industry's investment in the First Amendment and how publishing professionals need to look beyond their personal beliefs when deciding what books to publish.
Other PEN honorees of the night include musician Stephen Sondheim, filmmaker Oleg Sentsov, and The Women's March.