Amarillo, TX
Seeking Full-Time Sales Representative
Hachette Book Group (HBG) is a leading US trade publisher and a division of the third largest trade and educational book publisher in the world, Hachette Livre. A global publishing company based in France, Hachette Livre is a subsidiary of the French media company, Lagardère. HBG is headquartered in New York, with offices in Boston, MA; Lebanon, IN; Nashville, TN; Boulder, CO; Philadelphia, PA; and Berkeley, CA. HBG also owns Hachette Book Group Canada, Inc., a marketing and publicity company based in Toronto, ON.
Minimum Requirements:
• Proven sales experience with strong background in trade publishing, with at least 3 years experience
• Must be extremely organized and detail-oriented
• Effective communication skills (oral & written), good judgment, and excellent interpersonal skills in all aspects of business
• Comfortable with regular car/air travel
• Strong proficiency in general Computer skills, with an emphasis on Microsoft Word & Excel. Experience with databases
• Ability to work and communicate with clients and successfully manage client relationships
• Must be extremely organized, detail-oriented, and have the ability to multi-task and prioritize
• Must be results driven, and take appropriate steps to achieve goals while taking ownership of situations as needed.
• Proven ability to deliver timely, accurate work product and demonstrate good follow up and follow through
• Drives change and innovation by improving work product or process, and challenges established norms where appropriate
• Proven ability to build supportive and constructive relationships within and outside of the organization; takes the lead in inspiring others to work together for mutual benefit
Responsibilities Include:
• Sell frontlist, backlist, promotions and more to (primarily) independent bookstore accounts, small jobber accounts and some specialty accounts
• Manage relationships with established accounts, and develop new accounts
• Generate regular feedback on titles, promotions, and sales
• Maintain current and accurate client profiles, including purchase history, using databases
• Respond to inquiries from both publisher and account contacts
• Maintain co-op programs and ensure management of the Marketing Plan
If you are interested in this position, please apply through their website.

New York, NY
Seeking Full-Time Website & Social Media Digital Designer – Random House Children's Books, Teen Category
Penguin Random House is the leading adult and children's publishing house in North America, the United Kingdom and many other regions around the world. In publishing the best books in every genre and subject for all ages, we are committed to quality, excellence in execution, and innovation throughout the entire publishing process: editorial, design, marketing, publicity, sales, production, and distribution. Our vibrant and diverse international community of nearly 250 publishing brands and imprints include Ballantine Bantam Dell, Berkley, Clarkson Potter, Crown, DK, Doubleday, Dutton, Grosset & Dunlap, Little Golden Books, Knopf, Modern Library, Pantheon, Penguin Books, Penguin Press, Penguin Random House Audio, Penguin Young Readers, Portfolio, Puffin, Putnam, Random House, Random House Children's Books, Riverhead, Ten Speed Press, Viking, and Vintage, among others.
Minimum Requirements:
• 3-5 years of digital/social media design experience
• Expert level skills utilizing Photoshop, Illustrator and In-Design, Adobe Acrobat and Microsoft Office programs
• Passionate about the digital space and always keeping on industry trends
• Excellent creative thinking, graphic design, and typography skills
• An eye for detail and an integrated brand aesthetic
• Excellent communication skills
• Ability to work as part of a team and also independently
• Ability to work in a wide range of styles and experience with a variety of graphic design techniques
• Initiative and willingness to take on new challenges and learn new skills
• Ability to multi-task various assignments, prioritize workload, and take responsibility for deadlines
• BS/BA degree or equivalent combination of education and experience sufficient to successfully perform essential functions of the job
• Must have a strong web/digital portfolio to present upon interview
Responsibilities Include:
• Develop ideas that are strategic, innovative, and provide an optimal user experience
• Translate marketing and business objectives into digital designs that are compelling
• Design and create assets for social media platforms including static and animated graphics, headers, badges, etc.
• Design web-based marketing materials such as infographics, blog posts, web banners, etc.
• Create and manage brand style guide and act as an ambassador within the company for the brand guidelines
• Maintain a solid knowledge of competitive market and stay current on design trends
• Produce, edit, alter, and deliver designs on time and to specification
• Assist team in the development of content and brand ideas
• Partner with freelancers, copywriters, and developers on projects as needed
• Contribute strategically to the long-term vision of the company's digital work
If you are in interested in this position, please apply online.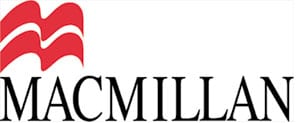 New York, NY
Seeking Full-Time Designer
Macmillan is a group of media companies in the United States held by Verlagsgruppe Georg von Holtzbrinck, based in Stuttgart, Germany, which publishes a wide range of books, magazines, and digital products for the consumer and education markets. Our American publishers include Farrar, Straus and Giroux; Henry Holt & Company; W. H. Freeman and Worth Publishers; Bedford/St. Martin's; Picador; Roaring Brook Press; St. Martin's Press; Tor Books; Hayden McNeil; Macmillan Children's Group; Flatiron Books; Macmillan Audio; and Bedford, Freeman & Worth Publishing Group.
Minimum Requirements:
• Ability to concept and create exceptional book design
• Ability to work on multiple projects at once and meet tight deadlines
• Willingness to read (a lot) and contribute to the flow of ideas
• Healthy curiosity about innovations in our field and in related fields
• Knowledge and experience with InDesign, Photoshop, and Illustrator
• Minimum of 3 years book experience.
• College level training at an accredited art school preferred, but not required
Responsibilities Include:
• Design picture book and non-fiction interiors and jackets
• Work closely with creative director and editors
• Organization of their work for the accessibility of other departments
• Participation in production meetings, jacket meetings, and larger group creative discussions
• Preparation of files for the printer, and approval of all manner of proofs
related to their titles
If you are interested in applying, please follow this link.