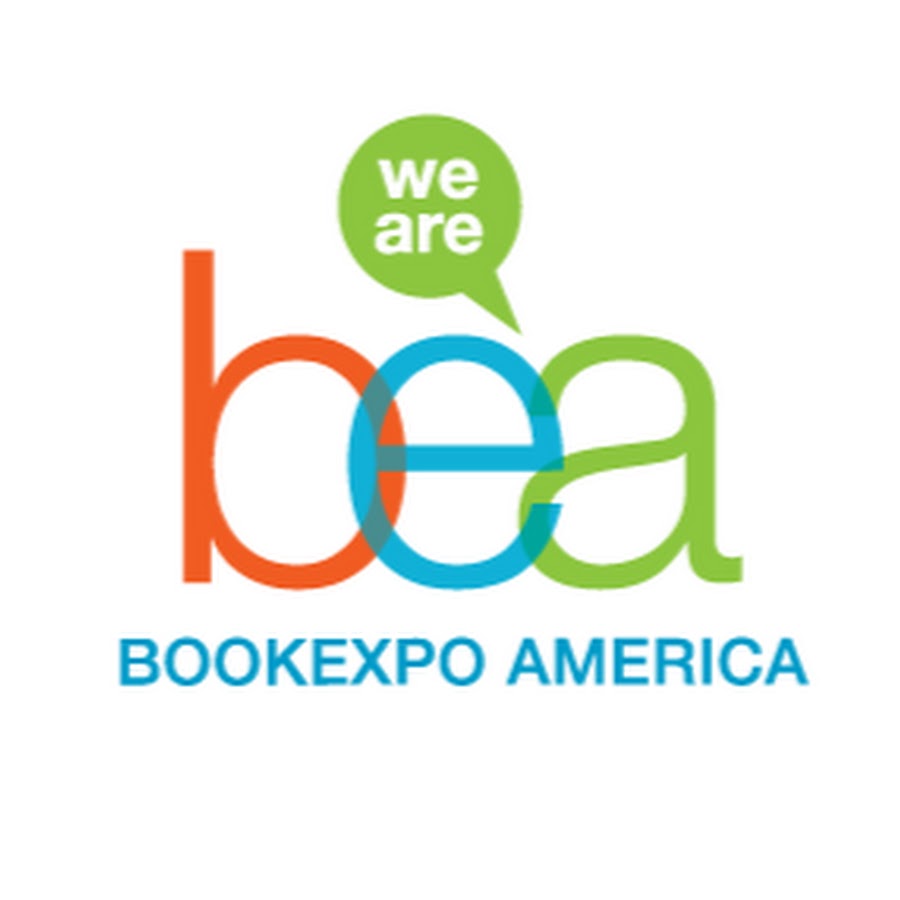 BookExpo America, the largest annual book trade fair in the United States will take place at the Jacob K. Javits Center in New York City this year from May 31 to June 2. Major publishing houses will congregate to showcase emerging authors, new titles, and meet with other publishing professionals and colleagues. For students and incoming publishing professionals, BookExpo is an exciting event and provides an opportunity to learn from some of the world's most influential publishers and to gain significant insight into the publishing industry.
Along with faculty, Pace MS in Publishing students will be attending the BookExpo again this year, trading off passes, supplied by the program, throughout the three-day event.
Program Director, Sherman Raskin says:
"I am delighted that Pace University publishing students will have the opportunity to visit the Book Expo this Spring. They will meet publishing professionals, authors and have opportunities to network. The BEA is in NYC this year and New York is the heart of the publishing industry."
Prof. Michelle Richter  also shares her
experience and provides some tips and advice on how to achieve the most rewarding BookExpo experience:
The first time I went to BookExpo, I was exactly where you find yourselves now: a grad student in the publishing program, wildly enthusiastic about books and the industry and the city. And broke. But somehow I managed to scrounge up enough for a ticket.
The Benefits of Going to BookExpo
Of course the first thing that comes to mind is free loot: ARCs, finished books, tote bags, swag. But there's much more than that. I can't stress enough the value of the panels. You can learn so much about the industry. Go to the keynote speech if you can. Try to attend at least one of the Buzz panels.
There's one for adult, one for young adult, and one for middle grade. 5 or 6 editors talk about books they've acquired that are getting a lot of buzz, and everyone who attends the panel can get the ARCs afterward. But there are also panels with the authors of the Buzz books. And breakfasts and teas or lunches (the meals require separate tickets) where you can listen to major authors. And panels that talk about industry trends, technological innovations, promotion, social media, and so much more.
Author signings  are everywhere, some in publisher booths, some in an autograph area in the back. Some are ticketed, some are first come, first serve. Some will have huge lines. Some will have lonely authors waiting. If an author offers to sign their book for you, say "yes, thank you". If you discard it later, do it out of their sight. You don't have to have it personalized. If there's a book you're dying to get and have signed, line up early. Not all books in a booth are free for the taking. Some publishers only have display copies or books for sale.
Tip 1: Check the schedule of signings and panels ahead of time, and have a tentative schedule so you don't miss the things that are really important to you.
Tip 2: Though the lure of free books may intoxicate you, remember you have to carry all of them so be discerning. But if you go hog wild, there's a post office between the Javits and the A train–you can mail books to yourself.
Tip 3: Bring your own tote bag, one that won't dig into your shoulder. Just in case free ones are hard to find or subpar.
Prof. Jane Denning says:
"I love the BEA! It is such a wonderful opportunity to really get a sense of the size and power of the publishing industry and, it is a great place to network. I also really love getting to meet authors and have them sign their books. My advice is to go with an open mind and soak it all in. Learn about publishers you have not heard about before, talk to people about their work and bring a few copies of your resume to give to people who might help you get a job." 
Networking
Be pleasant to anyone working in a booth. Don't be too grabby getting free stuff. Check out people's badges to see where they work or who they are but keep in mind that some people share a badge and may be incognito.
These people may someday be your colleagues. They're often from the marketing department, but could also be sales, sub rights, publicists, editors, even authors. They may be taking meetings with foreign publishers or booksellers or librarians or agents. Most people are dressed professionally, as they would in the office.
Every time I go to BookExpo, it's like a giant reunion. I see editors, publicists, marketing managers I used to work with, agents I know, authors, foreign publishers, and people I've only met on Twitter until I run into them on the floor at BookExpo. "Wait, have we ever met in person before?"
Tip 4: Wear comfortable shoes and dress in layers. It's often freezing in the Javits center and the floors are cement. I think you can't go wrong with a dress and a cardigan if that's your style, ladies. Gentlemen, I would suggest you dress business casual (not in jeans).
Tip 5: Bring a water bottle so you don't have to buy overpriced drinks. You may want to bring snacks.
The Overall Experience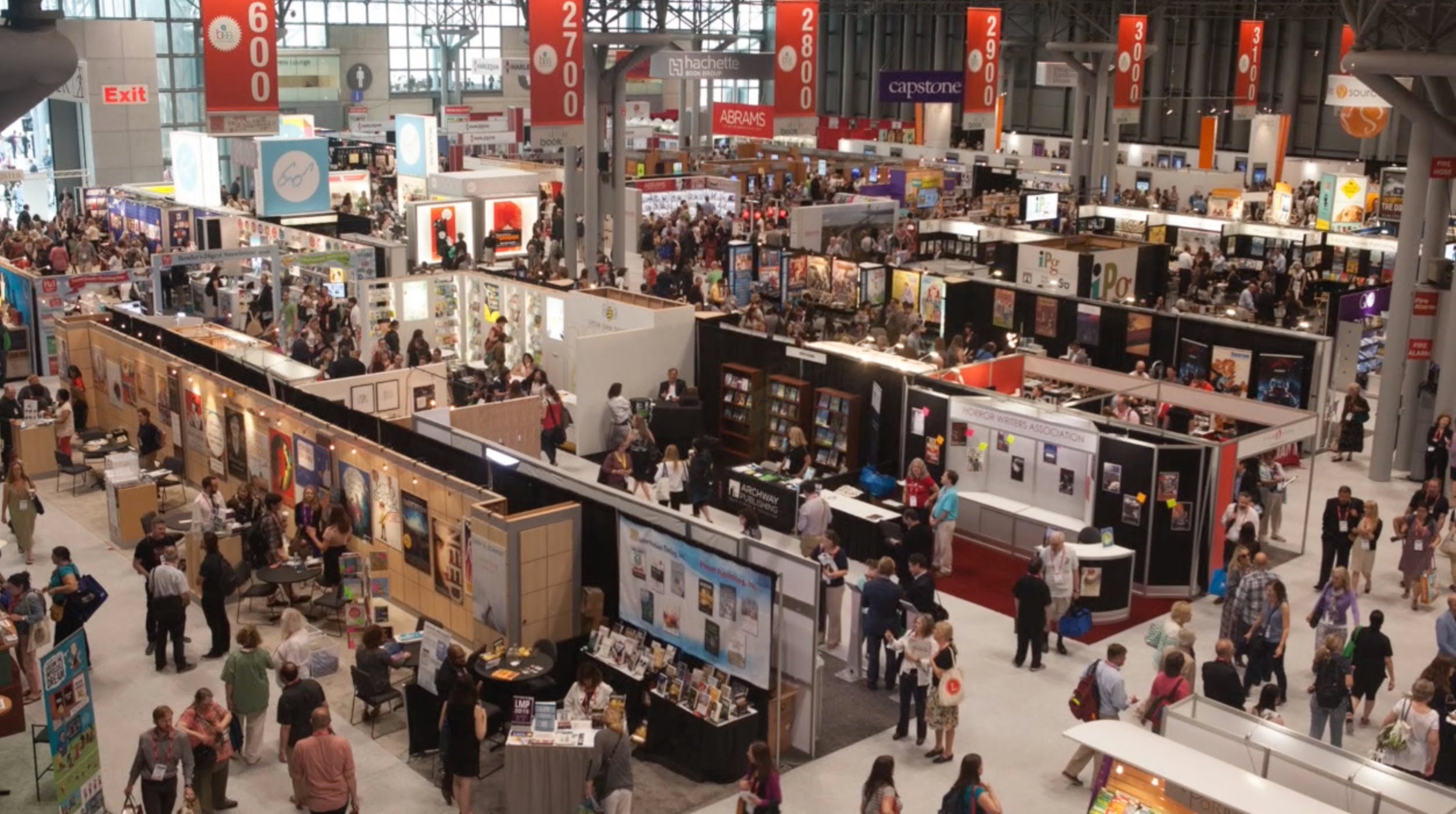 It's overwhelming, exhausting, exhilarating. I love it still. Some people get jaded by it, but I hope I never do. Try to walk the entire expo. Visit the remainder houses' booths, the foreign publishers, the packagers, the Big 5s and all the indies. This is your best opportunity to see the wide range of people who participate in the industry, to randomly encounter a rock star author (I once walked by Margaret Atwood and managed not to lose it), to see something like a book being printed in an Espresso Book Machine, to meet awesome librarians and booksellers, and to listen to some terrific speakers.