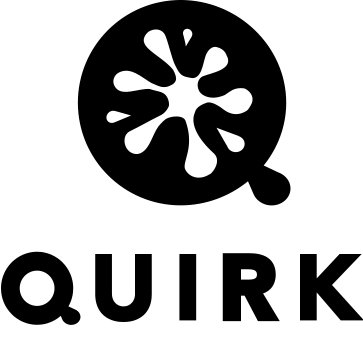 Philadelphia, PA
Seeking Full-Time Editorial Assistant
Since 2002, Quirk has published everything from bestselling novels to cookbooks, craft books, art books, children's titles, and more–always with a focus on originality, innovation, and fresh ideas. Our recent New York Times best sellers include Miss Peregrine's Home for Peculiar Children by Ransom Riggs, William Shakespeare's Star Wars by Ian Doescher, Geekerella by Ashley Poston, and the immortal Pride and Prejudice and Zombies by Jane Austen and Seth Grahame-Smith. Join us and let's make some awesome books together.
Minimum Requirements:
• You must be an excellent writer
• Up-to-the-minute familiarity with new books, new writers, and new trends in popular culture
• Ability to organize, prioritize, and work methodically to deadlines
• Ability to work independently
Responsibilities Include:
• Assist the Publisher, Managing Editor, and editorial staff with the acquisition and development of various book projects
• Staff front desk/reception area
• Expect to perform many clerical tasks (filing author contracts, re-ordering supplies, assisting with large mailings, and so forth)
If you are interested in applying for this position, send a cover letter, resume, and please submit examples of your best work along with your cover letter and resume to hr@quirkbooks.com. Fiction, journalism, criticism, blog posts, comic strips, the form doesn't matter. Just send your best writing.

New York, NY
Seeking Full-Time Publicity Assistant – Portfolio, Sentinel
Penguin Random House is the leading adult and children's publishing house in North America, the United Kingdom and many other regions around the world. In publishing the best books in every genre and subject for all ages, we are committed to quality, excellence in execution, and innovation throughout the entire publishing process: editorial, design, marketing, publicity, sales, production, and distribution. Our vibrant and diverse international community of nearly 250 publishing brands and imprints include Ballantine Bantam Dell, Berkley, Clarkson Potter, Crown, DK, Doubleday, Dutton, Grosset & Dunlap, Little Golden Books, Knopf, Modern Library, Pantheon, Penguin Books, Penguin Press, Penguin Random House Audio, Penguin Young Readers, Portfolio, Puffin, Putnam, Random House, Random House Children's Books, Riverhead, Ten Speed Press, Viking, and Vintage, among others.
Minimum Requirements:
• 4 year college degree or equivalent work experience
• Genuine interest in publicity and book publishing, specifically nonfiction
• Interest in the media, news, and current events a plus
• Ability to work in a collaborative team environment
• Excellent communication and organizational skills
• Strong follow-up skills
• Exceptional writing skills and attention to detail
• A proven ability to multi-task and prioritize in a deadline driven environment
• An understanding of social media as a marketing tool
• Proficiency in Microsoft Word, PowerPoint, and Excel
Responsibilities Include:
• Researching new media trends, handling media requests, and responding to a variety of calls from media, authors, and booksellers
• Writing press releases, pitch and galley letters, interview alerts, quote sheets, etc.
• Updating and maintaining media lists in publicity and marketing databases
• Pitching and scheduling author events and interviews, coordinating travel and hotel accommodations for touring authors, and creating detailed tour schedules
• Contributing ideas for marketing strategies and promotions
• Being a representative of the two imprints to in-house departments, media, authors, etc.
• Providing general administrative support by answering phones, taking messages and following up, facilitating books at author events, managing calendars, sending packages to the media, managing expenses, tracking press coverage clips, etc.
If you are interested in this position, please apply online.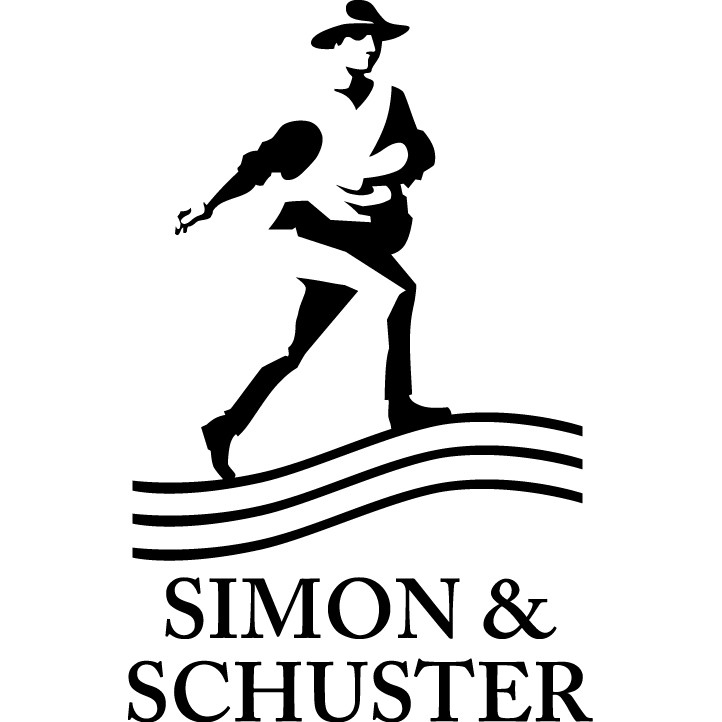 New York, NY
Seeking Full-Time Publicist, S&S
Simon & Schuster, a part of CBS Corporation, is a global leader in the field of general interest publishing, dedicated to providing the best in fiction and nonfiction for consumers of all ages, across all printed, electronic, and audio formats. Its divisions include Simon & Schuster Adult Publishing, Simon & Schuster Children's Publishing, Simon & Schuster Audio, Simon & Schuster Digital, and international companies in Australia, Canada, India and the United Kingdom.
Minimum Requirements:
• 2-3 years book publicity experience
• Excellent written and oral communication skills
• Fluency with current media trends and developing promotional platforms, including conferences, social media, podcasts and newsletters
• Proven ability to multi-task and work in a fast-paced, deadline-driven, collaborative environment
• Strong organizational skills and detail-oriented nature
• Proficiency with Publicity Assistant and Cision
Responsibilities Include:
• Pitching and securing national and regional media, including print, television, online and radio
• Arranging and assembling multi-city book tours and author appearances
• Writing press releases, targeted pitch letters, author bios and other promotional materials
• Creating targeted mailing lists
• Cultivating and maintaining media relationships
If you are interested in this position, please fill out an application online.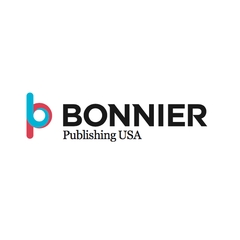 New York, NY
Seeking Full-Time Sales Assistant
Bonnier Publishing USA houses both children's and adult publishing imprints. The flagship office, as well as the children's imprints, are based out of New York City and include trade publisher Little Bee Books and the licensing/media tie-in imprint, Sizzle Press. The adult imprint, Weldon Owen, is a highly respected and veteran lifestyle publisher based out of San Francisco. Bonnier Publishing USA is a division of Bonnier Publishing in the United Kingdom, and is ultimately owned by global media group Bonnier AB.
Minimum Requirements:
• Book publishing industry experience a plus
• Ability to multi-task and efficiently manage time, priorities, and resources
• Friendly, courteous, outgoing, and customer service oriented
• Proficient in Microsoft Office
• Excellent problem-solving and troubleshooting skills
• Detail oriented while maintaining an extremely positive attitude
• Must be able to work independently and productively with minimum supervision
• Team player with a "can do" attitude that can work in a fast-paced environment
Responsibilities Include:
• Providing general office support for the Director of Sales
• Assembling sales material for appointments, as well as communicating with the editorial department when additional material or information is needed
• Communicating with warehouse and accounts on operational issues
• Creating PowerPoint presentations of key titles each season for use by the sales team
• Managing order processing with the warehouse, coordinating reserves, tracking shipments, and monitoring the progress of orders that require special handling
• Taking responsibility for gathering sales data from accounts and distributing data internally to the sales team
• Attending departmental meetings as needed
• Coordination and production of sales materials, as needed
• Assisting the Director of Sales and sales team with various ad hoc projects as needed
If you are interested in this position, Please apply with your CV detailing your salary expectations. They'd love to know more about you than just what's on your CV, so feel free to send a letter, video or comic monologue whatever showcases your passion for the company and the work you'd be doing.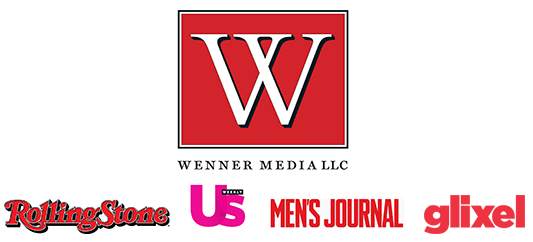 New York, NY
Seeking Full-Time Marketing Assistant
Wenner Media, publisher of Rolling Stone, Us Weekly, and Men's Journal brands, is the leading authority in music, entertainment, celebrity and pop culture. Their iconic brands attract the most passionate talent in the marketplace. We are a dynamic organization of innovative and dedicated professionals.
Minimum Requirements:
• Minimum of 1 – 2 years of experience in marketing and/or related communications experience
• Bachelor's degree required
• Must be able to work in a fast-paced environment, multi-task and prioritize
• Impeccable attention to detail
• Excellent written and verbal communication skills
• Creative thinker
• Highly organized
• Resourceful and proactive
• Proficient in PowerPoint, Excel and Google Docs
• Passion for music/entertainment/pop culture
Responsibilities Include:
• Monitor trends and produce research reports on competitors, brands, events, programs, artists, influencers, etc.
• Assist with preparation for client meetings and presentations
• Attend and contribute to internal meetings in connection with assigned projects, provide department head with timely feedback and follow-up regarding any action items
• Create and maintain relationships with cross-functional departments including sales, account management, design, finance, HR, accounts payable, travel, etc.
• Maintain billing process
• Day-to-day administrative support including but not limited to calendar management, travel arrangements, expenses, meeting and greeting clients, visitor system management, room reservations, etc.
• Assist the team with ongoing projects
If you interested in this position, apply online.